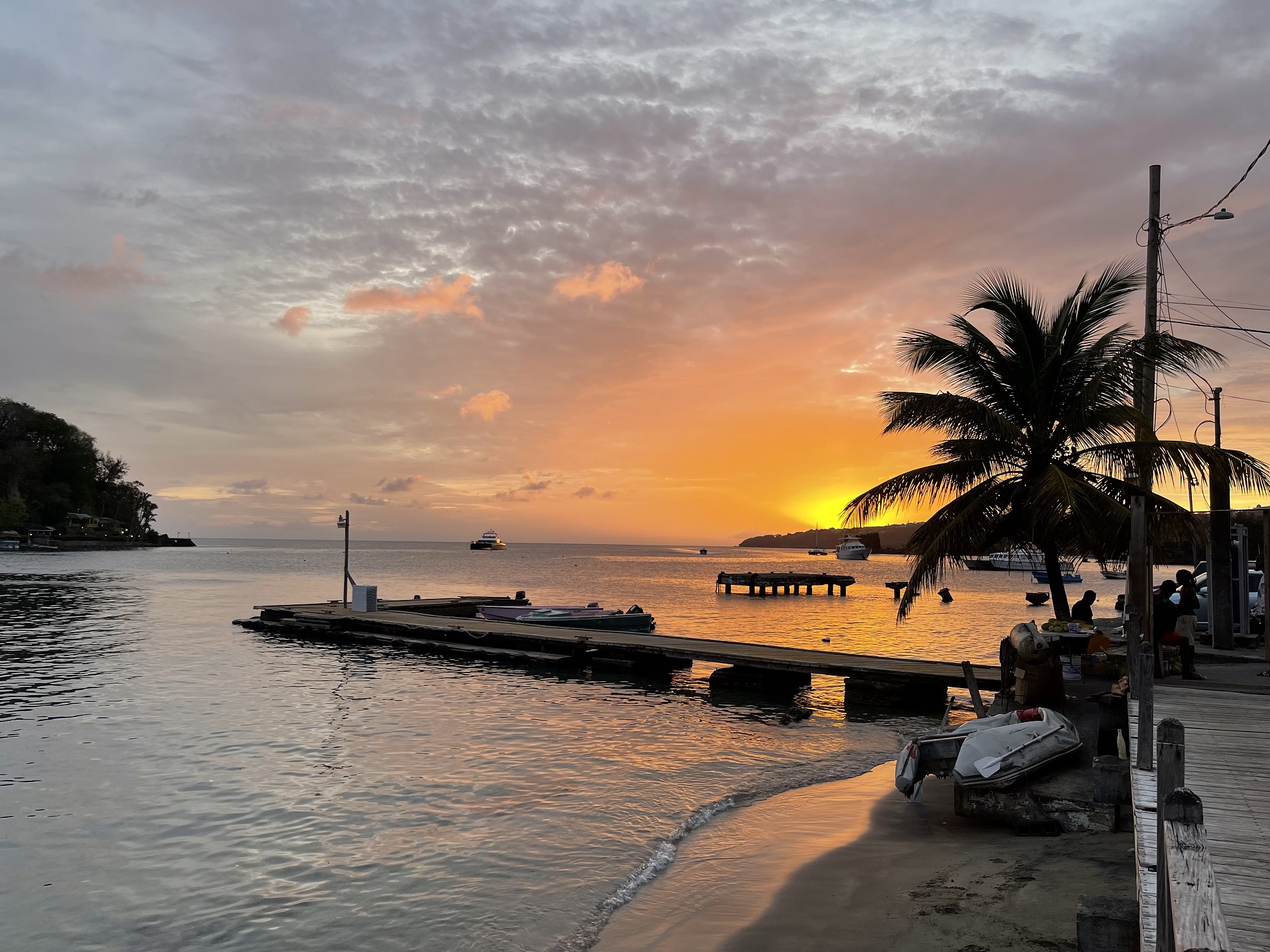 With a population of just over 105,000, the "Island of the Blessed" as locals call it, shares similar healthcare challenges to rural communities in the College's service area. CGTC's Health sciences curriculum regularly requires students to actively engage in community volunteer healthcare as a response to similar challenges. Set to begin in January 2023 for students in advanced courses of Registered Nursing, Dental Hygiene, and Paramedic Technician, the College is certain students can take part in addressing areas of need in St. Vincent and the Grenadines through volunteer education in a unique study abroad format.
This is an exciting international opportunity for students to learn, serve, volunteer, and educate alongside amazing, world-class healthcare professionals on the Island, all while experiencing a one-of-a-kind Caribbean culture. The best part is that this experience is built into the required coursework for your program. Since these courses are required, why not spend a few of those class days learning in the Caribbean!?
Here's what to expect: You will learn alongside leaders in Vincentian healthcare for your respective programs, volunteer in local clinics to provide patient healthcare education, hike up historic forts, swim in refreshing, clear water, enjoy an island adventure, and so much more!
Watch:
Learn about this program in St. Vincent and the Grenadines
Program Requirements:
Must be a currently enrolled student in good academic standing in advanced courses in Registered Nursing, Dental Hygiene, and Paramedic Technology programs. Program chairs must be notified of a student's intent to apply to study abroad. A faculty referral notice is needed to apply. 
Cost:
The January was 2023 is $1800-$2500 per student, excluding tuition and fees. Cost includes airfare, in-country travel, most meals, room accommodations, required insurance, and trip protection.
*Optional cultural excursions are available to students as the itinerary permits up to $100. 
Future costs are TBD.
Travel, Health & Safety Requirements:
Students must have a valid U.S. passport, not expiring within 3 months of travel, in order to participate in any Global Initiatives Study Abroad program. Visit, the U.S. Passport Information to apply. *The State Department has experienced delays. Any student interested in traveling abroad should apply for a passport immediately, even if not deposited on a trip. 
Faculty and student participants in any Global Initiatives program must adhere to all health and safety guidelines of our partner institutions, organizations, and their countries. Healthcare organizations on the island require full vaccination for all student and faculty participants. All participants in study abroad programs must complete an assumption of risk document prior to travel. 
The Office of Global Initiatives regularly monitors travel advisories from the U.S. State Department. 
Submit an Interest Form:
Click on the link here to submit an interest form for study abroad. The Office of Global Initiatives will communicate the next steps for students. CGTC Global Initiatives Study Abroad Interest Form.
Learn More:
Read the CGTC Campus News article to learn more about how this program started and continues to grow
Health Sciences Study Abroad Coming Soon as CGTC and Trinity School of Medicine Assess Healthcare Needs in St. Vincent and the Grenadines
Health Sciences Programs Volunteer in Study Abroad Experience in St. Vincent and the Grenadines 
U.S. Department of State IDEAS Program Awards CGTC Grant to Build Study Abroad Capacity