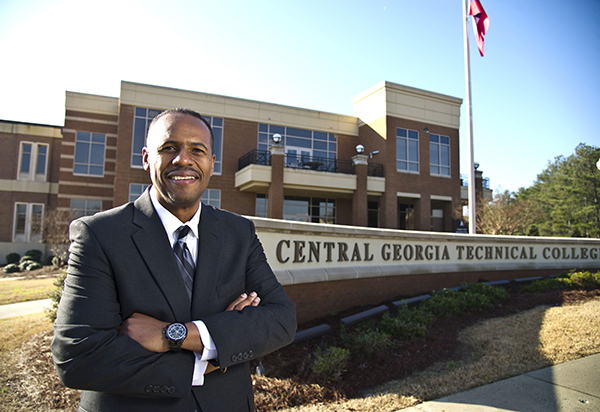 As a unit of the Technical College System of Georgia, we guarantee that our graduates are prepared to work productively and efficiently meeting workforce standards. We also strive to help our students achieve their educational goals with little or no debt through cost-effective educational options that allow our students to obtain a quality, comparable education in a practical amount of time. By partnering with the local business and industry community through program advisory committees, we ensure that our students are using the latest technology in the classroom equivalent to what is found in the field and learning the techniques used by skilled professionals. Our College boasts expert instructors who obtained true industry experience and credentials in their fields prior to joining the faculty at CGTC.
CGTC is committed to developing a strong workforce and promoting the economic vitality of central Georgia. By supporting local businesses and partnering with community leaders to help recruit new industries to our area, we ensure that our graduates will have the opportunity to put their education to work. Our economic development programs offer customized training and access to Quick Start, Georgia's internationally-acclaimed workforce development program that provides training for new and expanding business and industry across the state.
CGTC is focused on providing a well-rounded collegiate experience to help shape the leaders of tomorrow. We encourage our students to participate in one of the many student organizations and extra-curricular activities offered by the College. These opportunities can help foster relationships and build leadership characteristics that can be utilized in any career opportunity.
On behalf of the faculty and staff of CGTC, we invite you to explore our College and let us know how we can help you or your business meet the goals you have set. By working together, we can all positively impact the future of our region and state by promoting and bettering the development of our local workforce.
Ivan H. Allen, Ed.D.