Explore some of our key international partnerships around the world. Learn about agreements and programs from our partner institutions for transfer, student mobility and exchange, and fostering an international community. 
---


In 2018, Global Initiatives was tasked with creating a new, innovative program unheard of in Georgia; a study abroad for high school students earning college credit through Dual Enrollment. When the Institute of Study Abroad (ISAI) heard about the unique initiative, they were the first in offering the College a program suitable to the needs and desires of our students. CGTC now holds the only dual enrollment study abroad program in Georgia. 
ISAI develops short educational study abroad and faculty-led programs intentionally designed to provide specific academic, service, and cultural encounters for participants.
Learn more about ISAI, at www.isaireland.com.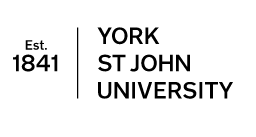 CGTC and York St. John University signed an articulation agreement in 2018 to further opportunities for study abroad, student mobility, and exchange. 
Curriculum matching articulation agreements allow for smooth articulation of associate degree students of CGTC into an accelerated third year of specific undergraduate programs at YSJU. That's right! CGTC graduates can go on to complete their degrees in England. The programs include Bachelor of Arts degrees in Business Management, Early Childhood Education, and Criminology. 
In July 2018, students participates in a two-week summer program in Humanities and International Business. The program is hopeful for a 2023 return. 
For more information about York St. John University, visit, www.yorksj.ac.uk.


With an eye on positioning healthcare students for continued education with premier medical institutions, CGTC reached an agreement in 2021 with Trinity School of Medicine to develop an infrastructure that will sustain the capacity of the two institutions to promote educational opportunities and to foster a lasting community partnership.
Trinity's main campus is located in St. Vincent and the Grenadines and now houses its southeast campus in Warner Robins. Recognizing that educational opportunities can be enhanced by combining resources, CGTC and Trinity agreed to share resources to enhance opportunities to provide education and training that leads to employment in the health profession. Trinity utilizes allocated space in CGTC's Watson Health Sciences Building for evening and weekend classes. 
CGTC and Trinity also embarked on a project for the development of the Lofts @ Houston Central to house students from both institutions, and in May 2022, a group of staff and faculty from CGTC traveled to the island to assess the needs to implement the College's first service-learning study abroad program in Health Sciences. 
For more information on the Trinity School of Medicine, visit, www.trinityschoolofmedicine.org.