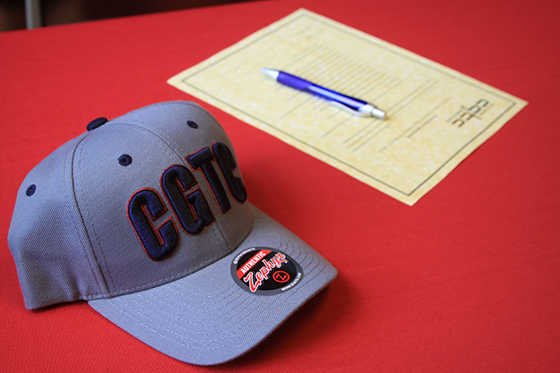 This program is designed to provide students with a fast-paced learning experience that combines GED test preparation and courses to attain a Technical Certificate of Credit (TCC) within one/two semesters.
Support services are available for all students transitioning into college classes (Application, Entrance Exam Preparation, Financial Aid, Admissions, Registration and Career Planning).
These Certificates are the first step along the pathway to a Diploma and a Degree and have been selected because of the workforce demands in these fields:
Air Conditioning Technician Assistant
Automotive Light Repair Technician
Barbering Assistant
Basic Shielded Metal Arc Welding
Certified Construction Worker
Certified Manufacturing Specialist
Certified Warehouse/Distribution Specialist
Diesel Maintenance Technician
Industrial Fluid Power Technician
Infant/Toddler Child Care Specialist
PC Repair
Nurse Aide
The TCC and GED instructors work together as a team to ensure the student has the support needed to successfully complete the coursework at an accelerated rate.
Career Pathway – Students that have demonstrated the ability to complete the academic demands of taking both GED® and College Classes have the option to apply for programs that start in January (Spring Semester) and August (Fall Semester). All college credentials require a high-school or GED® diploma prior to achieving the Certificate, Diploma or Degree.
Requirements for eligible participants:
Enrollment in CGTC's Adult Education Program
A Government Issued, Photo ID
Georgia Residency
For more information, contact:
Joi King
Instructional Coordinator ABE/ASE
Email:
jking@centralgatech.edu
Phone: (478) 218-3779