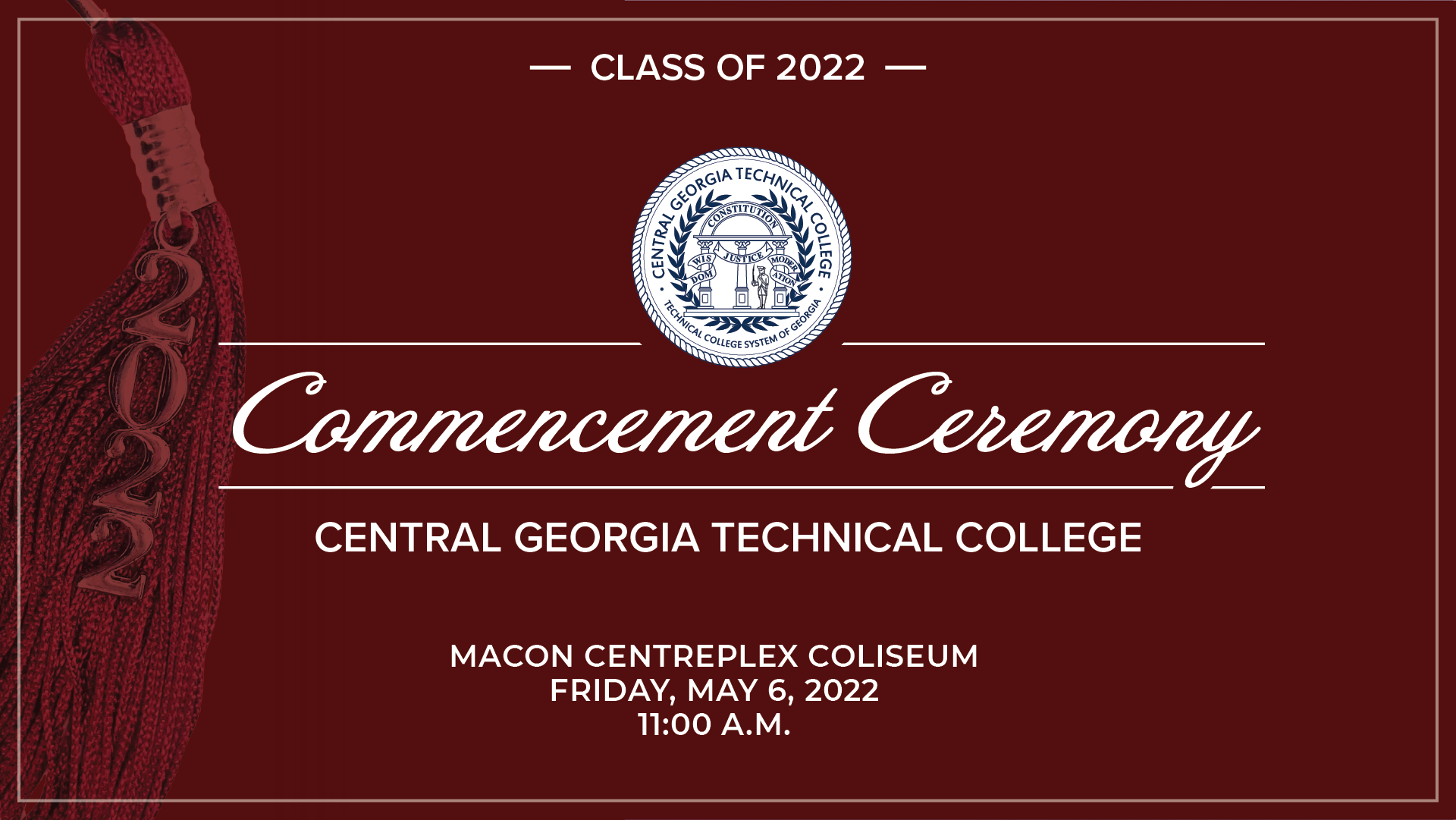 Welcome to the 2022 Commencement Ceremony!
The entire program for today's ceremonies may be viewed on this page. Alternatively, click the button below to view a PDF version.
Order of Exercises
Welcome
Dr. Craig B. Jackson, Vice President for Student Affairs
President's Processional *
Processional of Faculty and Graduates *
Invocation
Alondra Jordan, 2022 Dual Enrollment Graduate
Introductions
Dr. Jackson
Introduction of Commencement Speaker
Mrs. Sonia Wynne, Central Georgia Technical College's Instructor of the Year 2022 CGTC Rick Perkins Award Winner
Commencement Address
Ms. Brittany Forlader, Central Georgia Technical College's Student of the Year 2022 CGTC Georgia Occupational Award of Leadership (GOAL) Winner
Presentation of Associate Degree and Diploma Candidates
Dr. Amy Holloway, Vice President for Academic Affairs
Conferring of Associate Degree and Diploma Graduates
Dr. Ivan H. Allen, President, Central Georgia Technical College
Presentation of High School Equivalency Candidates
Ms. Brenda Brown, Vice President for Adult Education
Conferring of High School Equivalency Graduates
Dr. Allen
Awarding of Credentials to Degree, Diploma, and High School Equivalency Graduates**
Dr. Allen Rev.
Dr. Avis Williams Vice Chair, CGTC Board of Directors
Benediction
Ms. Carlie Brumley, Central Georgia Technical College's Adult Education Student of the Year 2022 Exceptional Adult Georgian in Literacy Education (EAGLE) delegate
Recessional *
* Please stand as you are able
**Please hold your applause until all names have been called
EXECUTIVE LEADERSHIP
Dr. Ivan H. Allen President
Brenda Brown Vice President for Adult Education
Deborah Burks Vice President for Institutional Effectiveness
Andrea Griner Vice President for Economic Development
Dr. Amy Holloway Vice President for Academic Affairs
Dr. Craig B. Jackson Vice President for Student Affairs
Jeff Scruggs Executive Vice President
Dr. Michelle Siniard Vice President for Administrative Services
College Administration
Alaina Bennett Executive Director for Administrative Financial Services
Carol Dominy Executive Director for Human Resources
Shannon Durham Dean, General Education
Mike Engel Dean, Aerospace, Trade, and Industry
Dr. Bruce Foster Executive Director for Student Support Services
Kimberly Gunn Executive Director for High School Initiatives
Dr. Alvin Harmon Dean, Health Sciences
Sonja Jenkins Registrar
Cathy Johnson Executive Director for Conduct, Appeals and Compliance
Dr. Janet Kelly Assistant Vice President for Enrollment Services, Marketing, and Public Relations
Dr. Jay Kramer Dean, Public Safety and Professional Services
Col. Don Layne, USAF Ret. Chief Operating Officer, GA VECTR Center
Tonja Simmons Lee Executive Director for Counseling Services
Dr. Brittany Lucas Executive Director for Re-Entry Programs
Tonya McClure Assistant Vice President for Institutional Advancement
DeAnn Nester Assistant Vice President for Academic Affairs
Mike Pace Executive Director for Business and Industry Services
Bonnie Quinn Executive Director for Institutional Effectiveness
Dr. Cynthia Rumney Dean, Distance Education
Dr. Brian Snelgrove Chief Information Officer
Dr. Sabrina Swann Dean, Business and Computer Technologies
Jackie Turner Associate Dean
Shane Waldon Associate Dean, Aerospace Technology
LaKeitha Weston Executive Director/Principal, Dual Achievement Program
Bob Wilbanks Chief of Police
Dr. Patty Wynne Associate Dean, Health Sciences
Special Recognition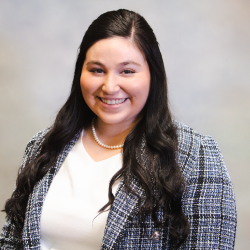 Brittany forlader
2022 CGTC Georgia Occupational Award of Leadership Winner
Brittany Forlader of Warner Robins was named the 2022 Georgia Occupational Award of Leadership (GOAL) winner for Central Georgia Technical College. She is a Radiologic Technology student and was nominated for the award by her instructor, Connie Young. She competed with other nominees in a local speech and interview process to be named the College's Student of the Year. She has competed in region competition to determine if she will be a finalist for the state award. The Technical College System of Georgia's GOAL program serves to honor excellence in academics and leadership among the sate technical college students.
In addition to many accolades, prizes, and a coveted parking spot, Forlader is recognized in the community for her outstanding academic, career and volunteer achievements. As the Colleges' winner, Forlader is an advocate for technical education and proud Radiologic Technology student who enjoys leading her peers to grow in their knowledge and skills that make them better professionals for their future. She encourages students and those considering technical education to prepare now for their success story.
Forlader is the daughter of Kim and Steve Forlader of Kingsland, Ga. After starting her career this summer and taking some vacation time abroad for herself, Forlader plans to continue her education to become a radiation therapist.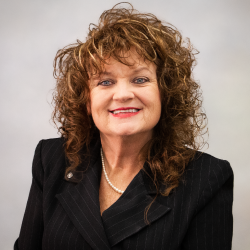 Sonia wynne
2022 CGTC Rick Perkins Award Winner
Hemodialysis instructor and program chair, Sonia Wynne, was named Central Georgia Technical College's (CGTC) Rick Perkins Award (RPA) Winner for Excellence in Technical Instruction for 2022. She has worked as a hemodialysis nurse and instructor for over 30 years.
Wynne's career with CGTC began in 2004 when she developed the Health Sciences Division's Hemodialysis program which was the first of its kind in the state. She is recognized as a leader in her field serving on several state and national boards including Georgia's ESRD Advisory Council to the Governor, the National Kidney Foundation, and ESRD Network 6, formerly known as the Southeastern Kidney Council. As a leader for her field and advocate for students, Wynne consistently encourages her graduates to pursue the most out of their career.
As she embraces this opportunity to advocate for technical instruction as CGTC's RPA Winner, she is confident in her ability to represent the College well saying, "It's because of my passion and strong belief in our mission to build a better community through technical education."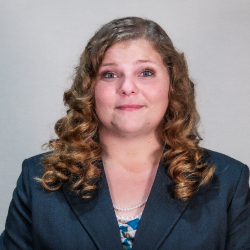 Carlie Brumley
2022 Exceptional Adult Georgian in Literacy Education (EAGLE) delegate
Carlie Brumley of Dooly County was named CGTC's 2022 EAGLE delegate in fall semester. Nominated by her instructor, Ethel Ross, Brumley is a proud mother to three children who came to the program located in Vienna, Ga., after dropping out of high school as a fifteen-year-old.
"I had thought many times to myself about how I could change my life," Brumley said. "But I was always making excuses as to why I couldn't or shouldn't do this." In August 2021, she enrolled in the Adult Education program and began pursuing her GED®, something she thought would only ever be a "dream."
In March 2022, Brumley represented CGTC at the Dinah Culbreth Wayne EAGLE Leadership Institute in Atlanta amongst other EAGLE delegates from the Technical College System of Georgia.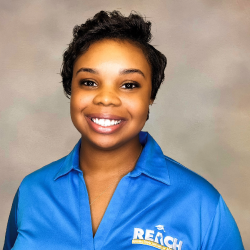 Alondra Jordan
Dual Enrollment Graduate, Houston County
Alondra Jordan is a current senior at Houston County High School. She began the Dual Enrollment program with CGTC in Fall 2018 as a high school freshman. During her high school career, she completed credits to earn an Associate's Degree in Criminal Justice Technology and will receive her credential during today's ceremony. She will graduate from Houston County High at the end of May.
In addition, Jordan is also an active member of the Raising Expectations of Achievement (REACH) organization at CGTC, which through mentorship, is designed to guide minority students through the college experience. During her immersive workplace experience, Alondra was placed with Spherion Staffing and continues to work with the organization as a paid intern.

Aerospace, Trade, And IndustrY
Air Conditioning Technology
Aircraft Structural Technology
Automotive Collision Repair
Automotive Fundamentals
Aviation Maintenance Technology
Carpentry
Commercial Truck Driving
Construction Management
Diesel Equipment Technology
Electrical Systems Technology
Electronics Technology
Engineering Technology
Industrial Systems Technology
Precision Machine and Manufacturing Technology
Metrology
Welding and Joining Technology
Business and Computer Technologies
Accounting
Applied Technical Management
Banking and Finance
Business Management
Business Technology
Computer Programming
Computer Support Specialist
Cybersecurity
Design and Media Production
Information Technology Professional
Logistics Management
Marketing Management
Networking Specialist
Sports and Fitness Management
Website Design and Development
Health Sciences
Associate of Science in Nursing
Biotechnology
Cardiovascular Technology
Clinical Laboratory Technology
Dental Assisting
Dental Hygiene
Hemodialysis
Medical Assisting
Orthopedic Technology
Paramedicine
Pharmacy Technology
Physical Therapist Assistant
Polysomnography
Practical Nursing
Radiologic Technology
Surgical Technology
Public Safety And Professional Services
Agribusiness
Barbering
Cosmetology
Criminal Justicea
Early Childhood Care and Education
Hotel, Restaurant, Tourism Management
Paralegal Studies
General Studies
General Studies
Interdisciplinary Studies
Technical Studies
The Meaning of Academic Dress
The origins of academic dress date back to the 12th and 13th centuries, when universities were taking form. The ordinary dress of the scholar was that of a cleric, whether the scholar was a student or teacher. Long gowns were worn and may have been necessary for warmth in unheated buildings. Hoods seem to have served to cover the tonsured head until superseded for that purpose by the skull cap.
A statute of the University of Coimbra in 1321 required that all "Doctors, Licentiates, and Bachelors" wear gowns. In England, in the second half of the 14th century, the statutes of certain colleges forbade "excess in apparel" and prescribed the wearing of a long gown. In the days of Henry VIII of England, Oxford and Cambridge first began prescribing a definite academic dress and made it a matter of university control. The assignment of colors to signify certain faculties was to be a much later development, and one which was to be standardized only in the United States in the late 19th century.
In America, an Intercollegiate Commission made up of representatives of leading institutions was formed to establish a standardized system of academic apparel. The Commission met at Columbia University in 1895 and adopted a code of academic dress that regulated the cut and style and materials of the gowns and prescribed the colors which were to represent the different fields of learning. In 1932, a committee appointed by the American Council on Education approved a code for academic costumes that has been in effect since that year. The American Council on Education revised and updated the code in 1959 and 1986.
Excerpted from the Academic Costume Code and Ceremony Guide, American Council on Education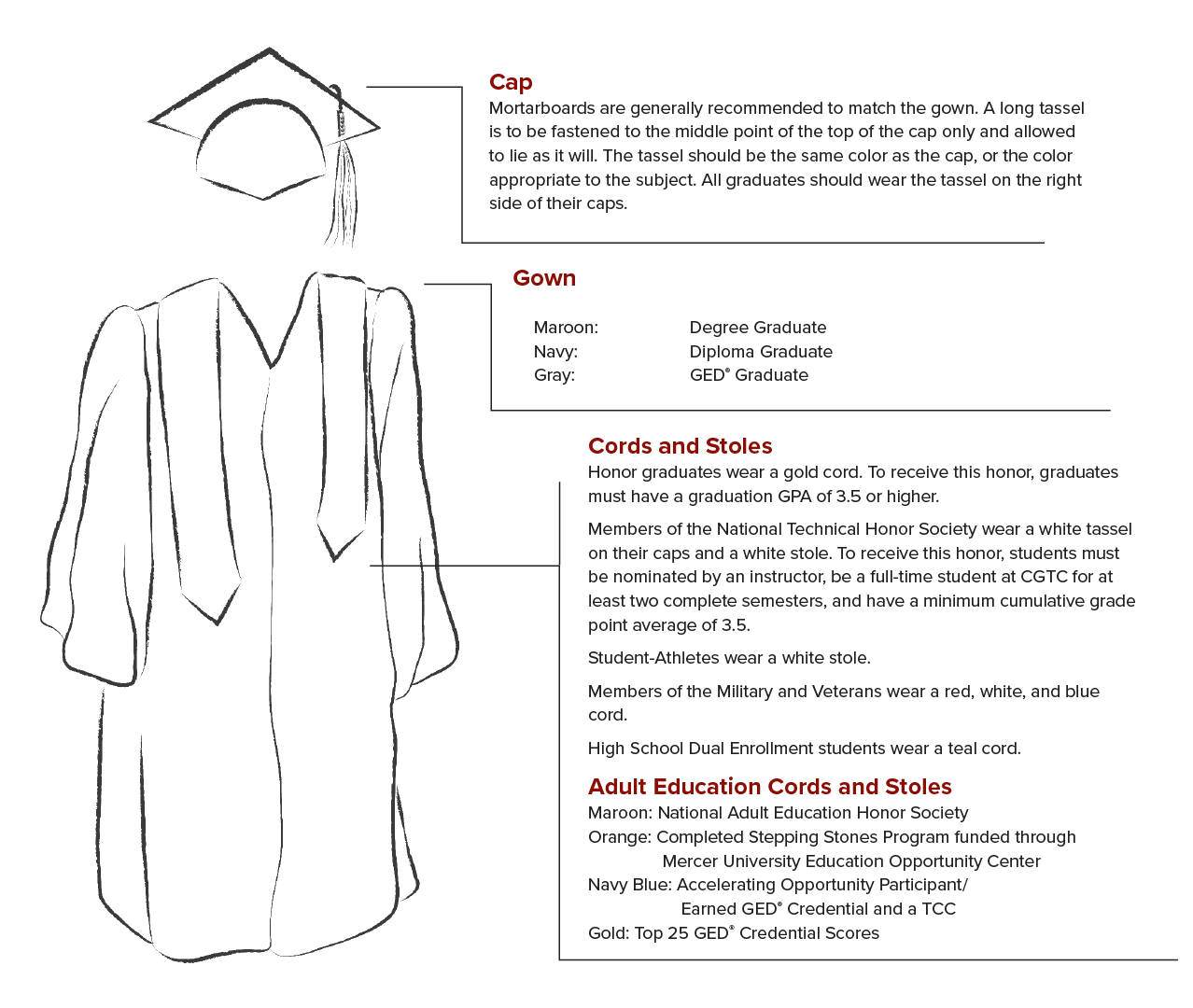 Associate of Applied Science Degree
* Honor Graduate + High School Dual Enrollment Graduate

Student Athlete
Diploma
* Honor Graduate + High School Dual Enrollment Graduate

Student Athlete
High School Equivalency Credential
* Honor Graduate      + High School Dual Enrollment Graduate    

  Student Athlete
TyKeyonna Adkins
Alanna Alexander
Sabrina Alston
Gage Anthony
Isis Armstrong
Tyson Armstrong
Kaylee Atcheson
Pee'Air Austin
Naesha Barnett
Selina Basnight
Sarah Beal
Betty Bello
Antoria Black
Albert Blount
Makaila Boyer
Camesha Butts
Lizmarie Camacho
Danielle Campbell
Maria Carmona
Madison Carver
Leigh Ann Chambers
Naomi Clay
Shayla Cochran
Teryn Cone
Joshua Currey
Bianca Davenport
Nekeshia Davis
Robert Davis
Jyresa Dishmond
Austin Dunn
Jacob Dyer
Eric Erazo
Angel Esien
Mya Espinoza
Mollie Fabry
Anthony Gage
Sydney Garrett
Aidan Gay
Taron George
Jaroddrick Grayer
Destiny Hayes
Destiny Helms
Ebony Howard
Jeaneva Hughes
Antonio Jackson
Danielle Jackson
Drel Johnson
Margaret Johnson
Salena Jones
Marquita Kelly
Camaryn Kovac
Tavaski Lester
Thomas Long
Samantha Maccaro
Connor Martin
Marcus Mathis
Adaijah Maxwell
Gloria McDonald
Bethany Merck
Brynna Moats
Tina Moore
Christine Murray
Christoper Myrick
Sarah Newman
Savanna Newman
Chelby O'Neill
Katielynn Owens
Vidal Page
Markel Parks
Darius Patrick
Melissa Peacock
Caitlyn Pollard
Jasen Posey
Connor Reid
Kiron Renshaw
Jahani Reonas-Aamir
Julian Reonas-Aamir
Stephanie Rowe-Jackson
Altie Rozier
Kyle Rutland
Shanice Sanford
Adam Sapp
Ethan Savage
Angelina Serrano
Laureen Shavers
Layla Shavers
Gabrielle Simpson
Jatanya Slaughter
Quinterrus Slocumb
A'Niya Smith
Annie Smith
Zykeria Smith
Tyra Spivey
Casey Starley
Maurajah Stewart
Joseph Stillwell
Barbara Tison
Darren Weaver
Haley Webb
Joseph Webb
Matthew Wilke
Anna Williams
Sandigale Wilson
David Wodkins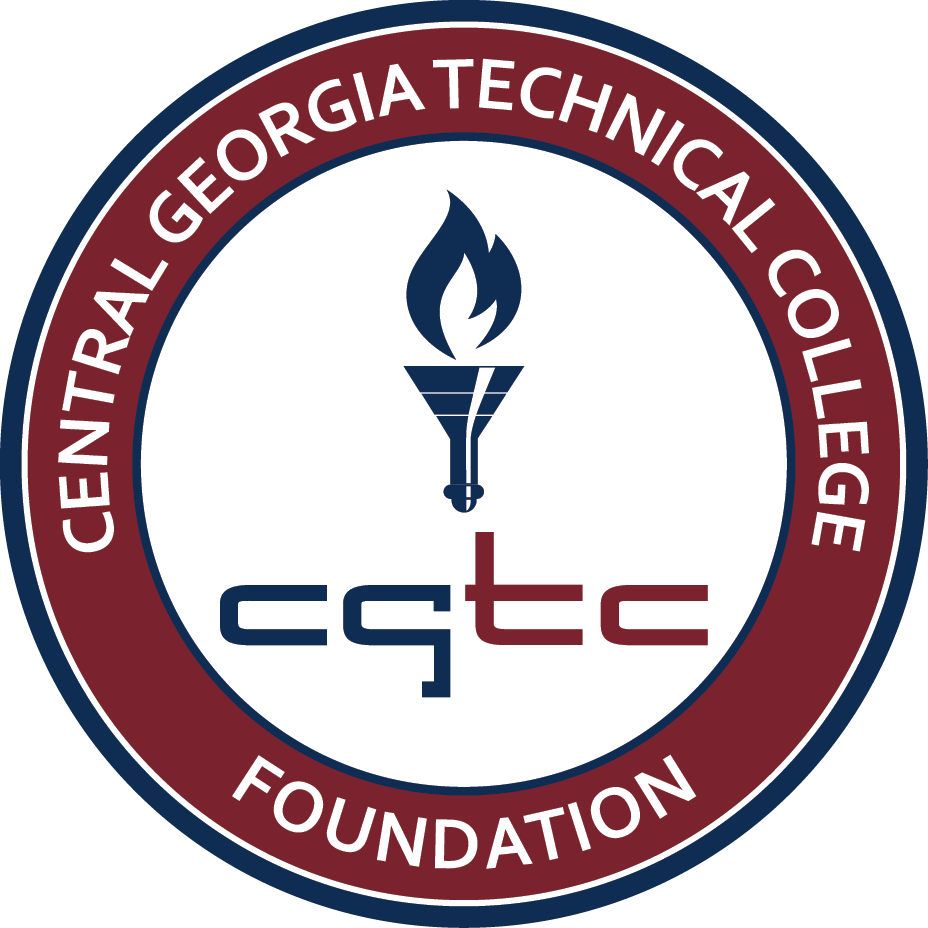 CGTC Foundation Board of Trustees
Steve Williams, Chair
Michael O'Hara, Chair
Ed Barbee
Marsha Priest Buzzell
Christy Chewning
Brad Collins
David Danzie
Jed Evans
Laura Gentry
Hank Griffeth
Dr. Sarah Hawthorne
Jason Logan
Shellisa Martin
Diana McClarnon
Emeritus Trustees
Francis Adams
Tom Arnold
Cecil Baldwin
Leonard Bevill
Dan Callahan, MD (posthumously)
Kevin Coggins
A.V. Elliot (posthumously)
J. Hatcher Graham
Ed Greene (posthumously)
Charles Jay
Genelle Jennings
Don Johnson
Mike Long
Jim McClarnon
Jim Mehserle
Rob Morton
Chris Orrison
Sam Satterfield
Linda Shingler
William (Bill) Wiley, Jr.
The mission of the Central Georgia Technical College Foundation is to provide financial support for the advancement of Central Georgia Technical College. To accomplish this mission, the Foundation solicits donations and grants to provide student scholarships, innovative facilities and equipment, faculty and staff development, and other needs beyond the scope of the Institution's budget.
The Central Georgia Technical College Foundation is guided by a board of volunteer trustees composed of business and community leaders from Baldwin, Bibb, Crawford, Dooly, Houston, Jones, Monroe, Peach, Pulaski, Putnam, and Twiggs counties. The Board of Trustees assists in establishing the College's strategic plan for resource development, provides leadership for the advancement function, ensures the Foundation Board is composed of dedicated men and women capable of fulfilling their trustee responsibilities, and ascertains the effectiveness of the advancement activities on an annual bas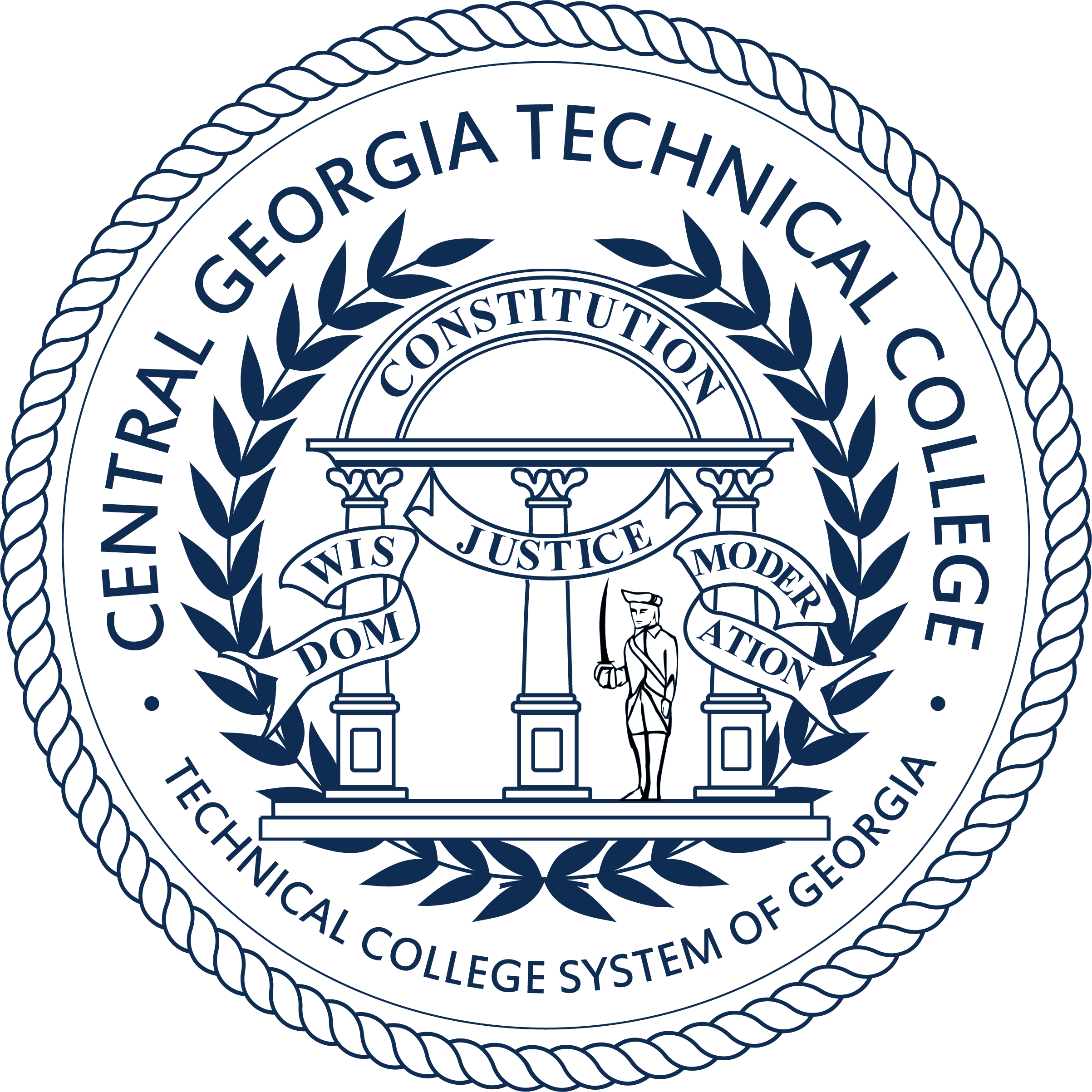 CGTC Board of Directors
Mike Couch, Chair
Rev. Dr. Avis Williams, Vice Chair
Karen Bailey
Samuel Hart Sr.
Manse Jennings
Karen Lambert
Kathy O'Neal
Karla Redding-Andrews
Eric Wilson
State Board of the Technical College System of Georgia
Greg Dozier, Commissioner
Howard Clifford (Trey) Sheppard, III, Chair
Ben Bryant
Doug Carter
Calder B. Clay, III
Dr. Lynn Cornett
Jay Cunningham
Tommy David
Mary Flanders
Randall Fox
Mark Wenzel Hennessy
Anne Kaiser
Buzz Law
Carvel Lewis
Fran Millar
Dr. Artesius Miller
Frank S. "Chunk" Newman
Shirley Smith
Phil Sutton
Baoky N. Vu
Daren C. Wayne
Tim Williams
Lisa Winton
Joe W. Yarbrough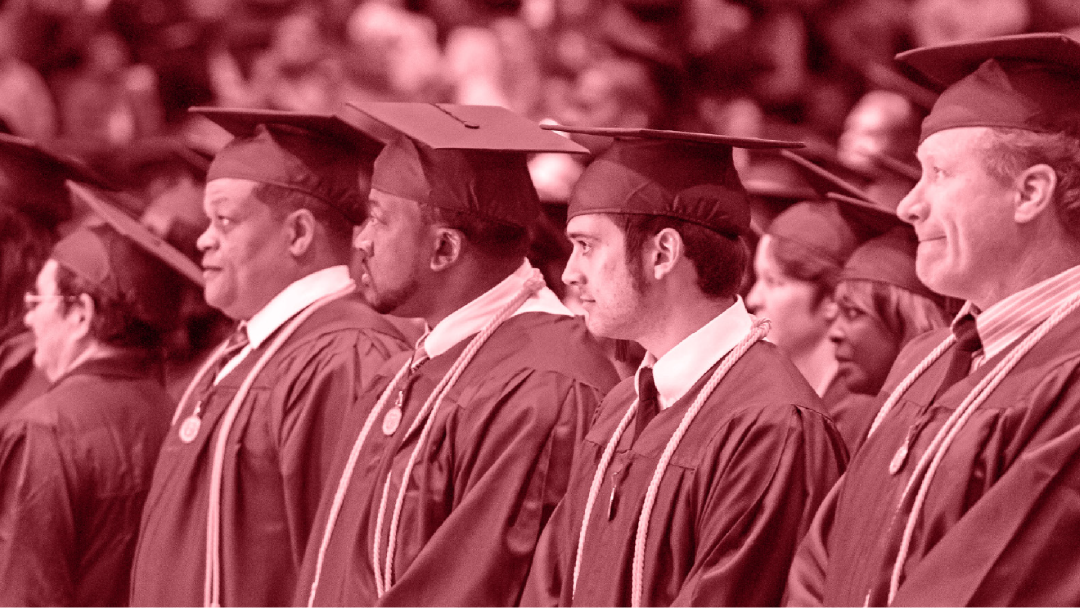 Central Georgia Technical College is a unit of the Technical College System of Georgia and serves the needs of Baldwin, Bibb, Crawford, Dooly, Houston, Jones, Monroe, Peach, Pulaski, Putnam, and Twiggs counties in Georgia. The College is a two-year public college serving a diverse student body by offering traditional on-site and distance education academic programs and services, adult education, continuing education, and customized business and industry services.
Central Georgia Technical College is dedicated to excellence in fulfilling its mission. The College seeks to meet its mission by providing educational, extra-curricular, co-curricular, and workforce development programs and services that support the economic development and well-being of the citizens within its established service delivery area. To support its workforce mission, Central Georgia Technical College employs knowledgeable, competent faculty, up-to-date facilities, and industry-specific equipment to ensure that students, faculty, and staff are surrounded by an environment conducive to learning.
CGTC is focused on how to best serve the citizens of the College's 11-county service delivery area. Each day, with every student and customer served, CGTC faculty and staff are committed to assisting students make positive decisions about their education and future. Find out more about Central Georgia Technical College and how you can find your path to success!
As set forth in its student catalog, Central Georgia Technical College (CGTC) does not discriminate on the basis of race, color, creed, national or ethnic origin, sex, religion, disability, age, political affiliation or belief, genetic information, veteran status, or citizenship status (except in those special circumstances permitted or mandated by law).
The following person has been designated to handle inquiries regarding the non-discrimination policies:
The Title VI/Title IX/Section 504/ADA Coordinator for CGTC nondiscrimination policies is Cathy Johnson, Executive Director of Conduct, Appeals & Compliance; Room A-136, 80 Cohen Walker Drive, Warner Robins, GA 31088; Phone: (478) 218-3309; Fax: (478) 471-5197; Email: cajohnson@centralgatech.edu.