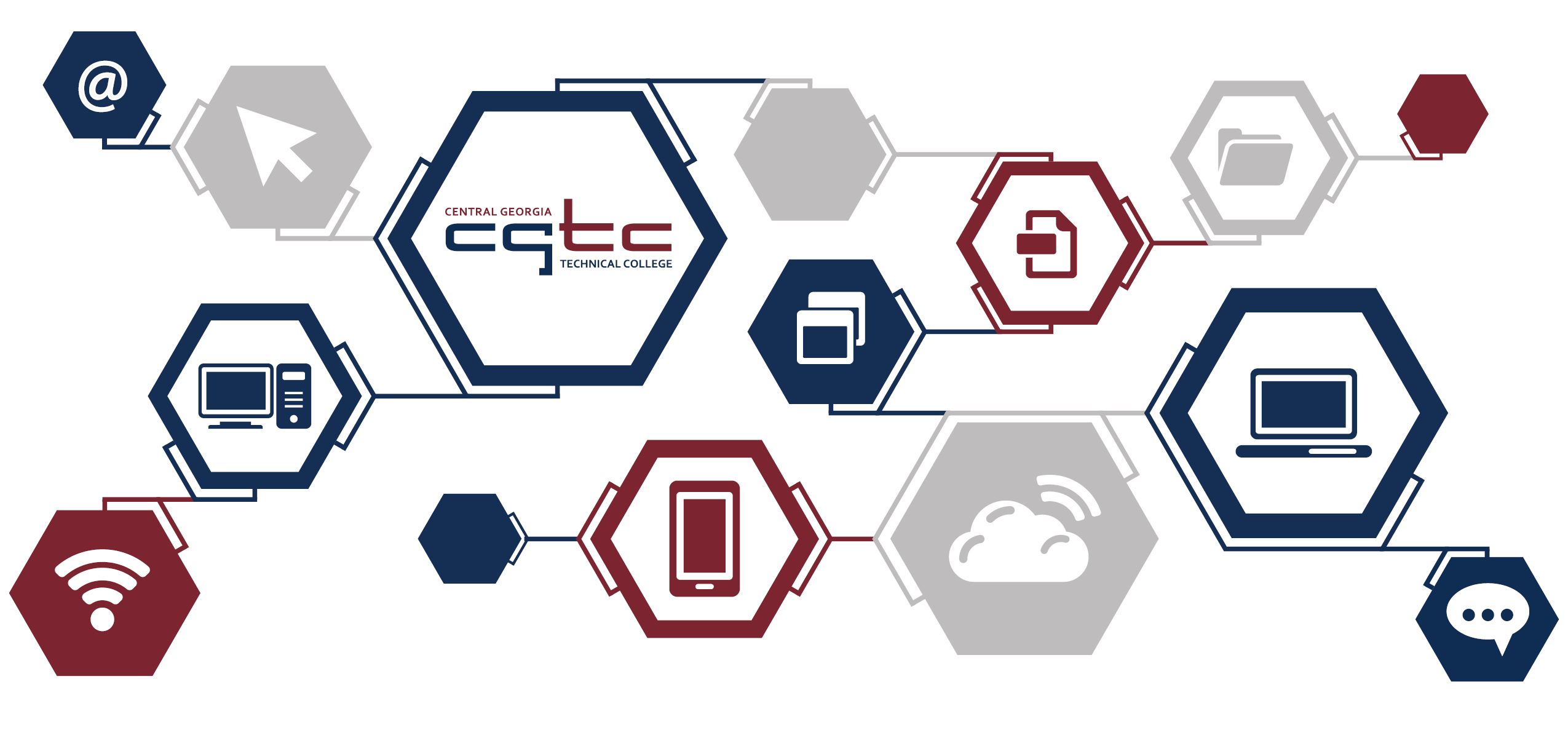 The purpose of this page is to provide assistance to our students during the transition to online courses and information regarding other processes that have been affected by COVID-19.
---

Click the sections below to view detailed information regarding these areas.
---
ACCOUNT ASSISTANCE INFORMATION
Student Email
Banner Self-Service
Blackboard
Trouble Accessing a Student Account
---
Frequently Asked Questions
Academic Affairs
I can't reach my instructor. How do I get information about my course?
---
Academic Success Services
What if I don't have technological support or equipment at home to participate in alternative modes of learning?
What library resources are available for students?
Is tutoring available?
How do I return a library book?
What if I'm behind in my class? What if I'm experiencing a personal hardship?
---
Admissions
Is placement testing (Accuplacer) available?
I need help with enrollment. Who can I call?
I've already started the admissions process. How can I submit documents and check my status?
Will acceptance letters still be sent on time?
I've been accepted. What's my next step?
I had my transcripts sent to CGTC. How can I find out if they've been received and when will my transfer credit show on my student account?
---
Adult Education
Are Adult Education classes being held?
---
Advisement
How do I register fo rmy courses?
I received an error message when I tried to register. How can I get assistance?
---
Bookstore
When is the bookstore open?
Can I sell my used textbooks back to the bookstore?
How can I purchase textbooks from the bookstore?
---
Business Office
Where can we make tuition, fees, or graduation payments?
---
CARES Act Emergency Grant
What is the CARES Act Emergency Grant?
Why are these funds being disbursed?
Who will receive the funds?
How much will each eligible student receive and how will CGTC distribute CARES Act funds?
Where can I access the CARES Act Student Funds Reporting?
---
Dual Enrollment
When can I register for classes?
What should I do after I've been accepted into the dual enrollment program?
If I'm a graduating high school senior, what should I do to enroll as a traditional student at CGTC?
How do I contact a High School Initiatives coordinator?
---
Economic Development
Are continuing education services available?
Are customized training services available?
---
Financial Aid
How can I check the status of my financial aid?
I need to submit documents to complete my financial aid file.
Can students work on campus through Federal Work Study?
What financial resources are available for service-connected disabled veterans whose employment has been affected by COVID-19?
---
Georgia Veterans Education Career Transition Resource (VECTR) Center
Is the VECTR Center open?
How do I find the status of my disability claim or educational benefits?
How do I sign up for a program at VECTR?
How do I get help with my resume or help finding employment?
Can I schedule a test (CLEP, Pearson Vue, etc.)?
How do I get connected to community resources?
How do I find out when you're conducting entrepreneurial training?
---
Health Selections
How can I test for selection?
---
Student Support Services
What counseling resources are available?
If I am a student receiving accommodations for a documented disability, how will I continue to receive the accommodations online?
Who do I contact to report a concern?
---
Contact Us
BY PHONE
BY EMAIL
---
CORONAVIRUS (COVID-19) UPDATE
For CGTC-related updates and Centers for Disease Control and Prevention (CDC) recommendations, please visit www.centralgatech.edu/covid-19.
The College strongly recommends following CDC prevention guidelines, including:
Wash your hands often with soap and water for at least 20 seconds. Use an alcohol-based hand sanitizer that contains at least 60% alcohol if soap and water are not available.
Avoid close contact with people who are sick.
Stay home when you are sick.
Cover your cough or sneeze with a tissue, then throw the tissue in the trash.
Clean and disinfect frequently touched objects and surfaces.
Wear a face-covering in public, especially when physical distancing is not possible.
For updates from the State of Georgia, visit www.dph.georgia.gov/novelcoronavirus.