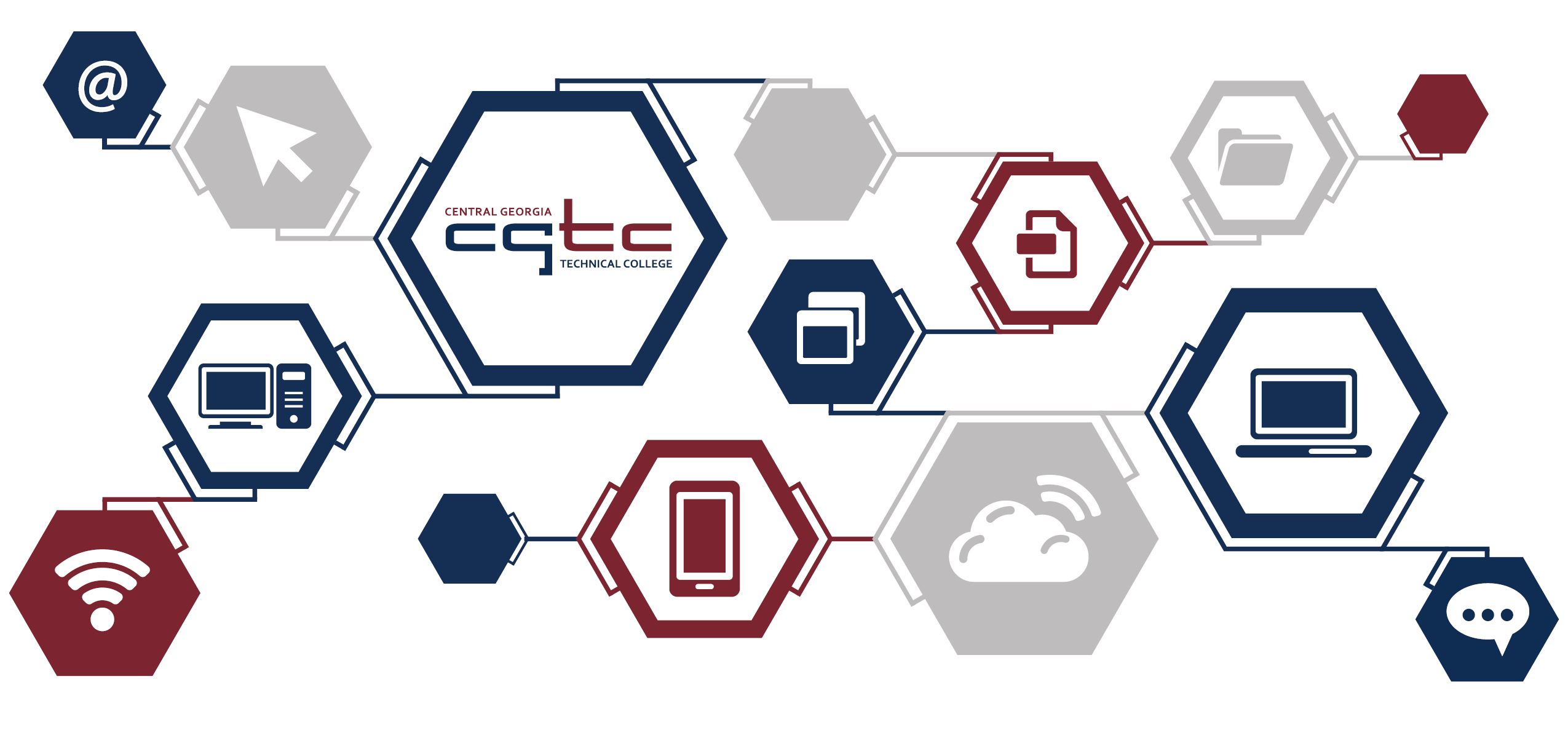 The purpose of this page is to provide assistance to our students during the transition to online courses and information regarding other processes that have been affected by COVID-19.
---

Click the sections below to view detailed information regarding these areas.
---
ACCOUNT ASSISTANCE INFORMATION
---
Frequently Asked Questions
Academic Affairs
---
Academic Success Services
---
Admissions
---
Adult Education
---
Advisement
---
Bookstore
---
Business Office
---
Campus Access
---
CARES Act Emergency Grant
---
Child Development Centers
---
Dual Enrollment
---
Economic Development
---
Financial Aid
---
Georgia Veterans Education Career Transition Resource (VECTR) Center
---
Graduation
---
Health Selections
---
Student Support Services
---
Contact Us
---
CORONAVIRUS (COVID-19) UPDATE
For CGTC-related updates and Centers for Disease Control and Prevention (CDC) recommendations, please visit www.centralgatech.edu/covid-19.
The College strongly recommends following CDC prevention guidelines, including:
Wash your hands often with soap and water for at least 20 seconds. Use an alcohol-based hand sanitizer that contains at least 60% alcohol if soap and water are not available.
Avoid close contact with people who are sick.
Stay home when you are sick.
Cover your cough or sneeze with a tissue, then throw the tissue in the trash.
Clean and disinfect frequently touched objects and surfaces.
Wear a face-covering in public, especially when physical distancing is not possible.
For updates from the State of Georgia, visit www.dph.georgia.gov/novelcoronavirus.