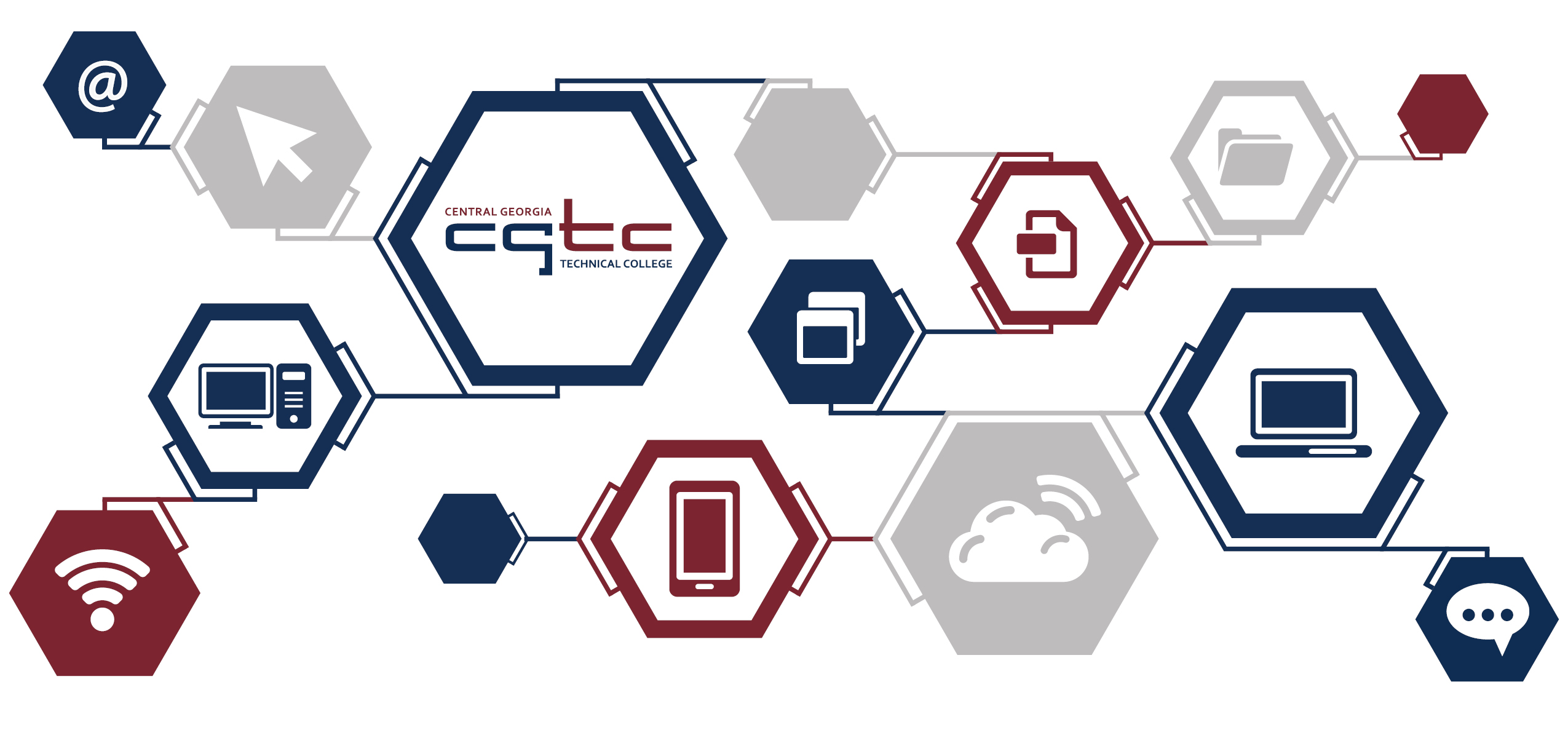 The purpose of this page is to provide assistance to our students during the transition to online courses and information regarding other processes that have been affected by COVID-19.
Click the sections below to view detailed information regarding these areas.
---
ACCOUNT ASSISTANCE INFORMATION
Student Email
BannerWeb
Blackboard
Trouble Accessing a Student Account
---
Frequently Asked Questions
Academic Affairs
How will my classes be impacted?
What about final exams? Do I have to come on campus to take final exams?
What about summer semester? Will my classes still meet as scheduled?
I can't reach my instructor. How do I get information about my course?
---
Academic Success Services
What if I don't have technological support or equipment at home to participate in alternative modes of learning?
What library resources are available for students?
Is tutoring available?
How do I return a library book?
What if I'm behind in my class? What if I'm experiencing a personal hardship?
---
Admissions & Financial Aid
Is placement testing (Accuplacer) available?
Will acceptance letters still be sent on time?
How do I pay for tuition and fees?
What about my on-campus work that I rely on to pay my expenses (Federal Work Study)?
---
Adult Education
Are Adult Education classes being held?
---
Advisement
How do I register for summer and fall semesters?
---
Bookstore
How do I return my rented textbooks?
Can I sell my used textbooks back to the bookstore?
---
Business Office
Where can we make tuition, fees, or graduation payments?
---
Campus Access
Are buildings open? Will students have access to teaching and learning spaces?
---
Child Development Centers
Are the Child Development Centers open?
---
Dual Enrollment
When can I register for summer and fall classes?
What should I do after I've been accepted into the dual enrollment program?
If I'm a graduating high school senior, what should I do to enroll as a traditional student at CGTC?
How do I contact a High School Initiatives coordinator?
---
Economic Development
Are continuing education services available?
---
Georgia Veterans Education Career Transition Resource (VECTR) Center
Is the VECTR Center open?
Are the Veteran Service Officers still filing claims?
How do I find the status of my disability claim or educational benefits?
Are the IT certifications still being offered (Certified Ethical Hacker and CompTIA Security+)?
How do I sign up for classes this summer at VECTR?
How do I get help with my resume or help finding employment?
Can I schedule a test (CLEP, Pearson Vue, etc.)?
How do I get connected to community resources?
How do I find out when you're conducting entrepreneurial training?
---
Graduation
Will students still graduate and receive their awards?
Will the graduation ceremony be held?
Is the graduation test (WorkKeys Assessment) still required to receive my diploma/degree?
What is the graduation fee for if the ceremony has been postponed?
How will students receive their cap and gown?
---
Student Support Services
What counseling resources are available?
If I am a student receiving accommodations for a documented disability, how will I continue to receive the accommodations online?
Who do I contact to report a concern?
---
Contact Us
BY PHONE
BY EMAIL
---
CORONAVIRUS (COVID-19) UPDATE
For CGTC-related updates and Centers for Disease Control and Prevention (CDC) recommendations, please visit www.centralgatech.edu/covid-19.
The College strongly recommends following CDC prevention guidelines, including:
Wash your hands often with soap and water for at least 20 seconds. Use an alcohol-based hand sanitizer that contains at least 60% alcohol if soap and water are not available.
Avoid close contact with people who are sick.
Stay home when you are sick.
Cover your cough or sneeze with a tissue, then throw the tissue in the trash.
Clean and disinfect frequently touched objects and surfaces.
For updates from the State of Georgia, visit www.dph.georgia.gov/novelcoronavirus.