Degree
Associate of Science in Nursing
Diploma
Certificates
Geriatric Care Assistant (HS/Dual Enrollment Only)
Nurse Aide Technical Certificate
Nurse Aide Essentials Technical Certificate (HS/Dual Enrollment Only)
Prenursing
---
Admissions Requirements
Program Costs
Additional Information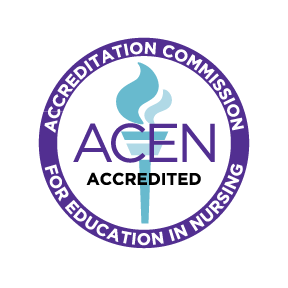 The practical and associate nursing programs at Central Georgia Technical College, located in Warner Robins, Georgia, are accredited by the Accreditation Commission for Education in Nursing (ACEN), 3390 Peachtree Road NE, Suite 1400, Atlanta, Georgia 30326, (404) 975-5000.
The most recent accreditation decision made by the ACEN Board of Commissioners for the practical and associate nursing program is Initial Accreditation. View the public information disclosed by the ACEN regarding this program at http://www.acenursing.com/accreditedprograms/programsearch.htm [Practical Nursing – Initial Accreditation February 20, 2018; Associate Degree Nursing – Initial Accreditation February 20, 2018; Next Site Visit: Spring 2024]


 Program Outcomes for Associate of Science in Nursing as of February 2021


 Program Outcomes for Practical Nursing Diploma as of February 2021
The nursing programs (LPN and RN) are approved by the Georgia Board of Nursing, 237 Coliseum Drive, Macon, Georgia 31217-3858 (phone: 487-207-2440)
The Patient Care Assisting programs are approved by the Georgia Medical Care Foundation (GMCF) to provide training and preparation towards a Certified Nurse Aide credential. [Last approval: 2014]
---
Federal regulations require colleges to disclose information regarding occupational programs that require a state licensure to be employed, and the status of the program for meeting an individual state's licensure requirements. Visit the State Licensure page for individual program details.