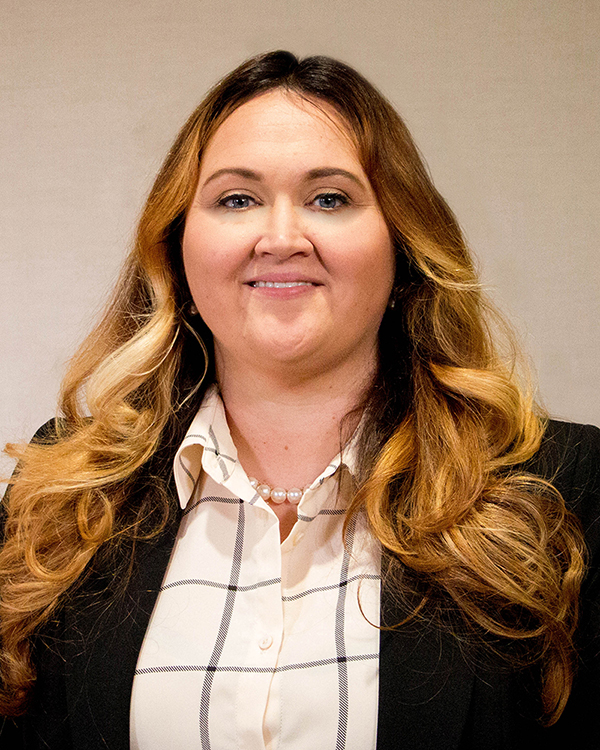 Warner Robins, Ga. –  Virginia Scott never thought she would be anything more than a lost cause, unwed, unemployed, homeless, teen mom. Now at 32, honored and poised to represent Central Georgia Technical College (CGTC) as its 2019 Exceptional Adult Georgian in Literacy Education (EAGLE) delegate, there is still one thought that is difficult to process.
"It's hard, you know? After what I put my children through, to come to this point where people are recognizing my accomplishments is overwhelming," she said.
Just four years ago, Scott was incarcerated, without custody of her children, and deep in thoughts of only ever being one of those "negative statistics".
Now part of a positive number of delegates from each of the Technical College System of Georgia's (TCSG) Adult Education programs, Scott will go on to represent CGTC and its Adult Education Division (AED) at the EAGLE Leadership Institute in Atlanta in March 2018. The Leadership Institute recognizes and honors those students who have demonstrated superior achievement in adult education classes and programs. After a local competition, a panel of judges selected Scott to represent the College.
A couple of big life moments ended Scott's fears of underperformance. Scott worked out her faith while serving her sentence and later made a decision to take courses in the Adult Education program at CGTC. There, her nominating instructor, Lashan Cooper-Davis, recognized her drive and potential immediately.
"It was like a light or flash. She told her story the first day and made the class aware of her plans," Cooper-Davis said.
Scott made it clear to her instructor and classmates on her first day in the GED® program that earning her high school equivalency diploma was serious business. For a long time before, she was unaware of how her decision to drop out of high school negatively affected her, and how it had an even greater impact on the wellbeing of the people and community around her.
While earning her GED® she understood the bearing and started to take her life back.
After earning her GED® in 2017, her life has been filled with one opportunity after another to influence her community. Scott began working in women's group homes, sharing her story with them, hopeful, that they may also turn their lives around. Scott's transition included a stay at Potter's House for Women in Milner, Ga., and credits her time there as vital to her recovery.
Recently, through the encouragement, donation, and support of her church, she has channeled her story into a new purpose. Scott is the recent founder, and president of her own non-profit, Living Tree Inc., which is in the process of opening a transitional home for women in Warner Robins.
"Going through it myself was harder, but if I didn't, I wouldn't know how to help them," she said of the challenges of both spending a season of her life in a women's home and reaching women in need. "Because I did go through it, they trust me. We have an immediate bond and I can help them. It's really hard to pick women up when they are broken, but it is needed."
Scott enrolled in a local college this year and is now taking business and communications courses.
CGTC's Adult Education Division also selects an alternate for the EAGLE award should its delegate be unable to represent the College. This year's alternate is Rachel Howell, nominated by instructor Lisa Dennis.
EAGLE is the first statewide program in the nation that recognizes and rewards excellence among students enrolled in adult education programs. This student recognition program is designed to create greater awareness of educational opportunities that are available in local communities across the state and to foster greater involvement in lifelong learning pursuits. TCSG, through its Office of Adult Education (OAE), sponsors the annual EAGLE Leadership Institute.
For more information, contact Dorothy Ferguson at dferguson@centralgatech.edu.
Photo: The Adult Education Division's 2019 EAGLE Delegate, Virginia Scott.