Macon, Ga. – Several of middle Georgia's top employers met with more than 600 job seekers at Central Georgia Technical College's (CGTC) 2018 Fall Academic and Career Fair this week hosted on the Macon campus.
Desna Toliver, the director of Career Services, said that despite long lines forming for some employers, representatives from companies and colleges informed her they were pleased with the turnout, patience, and commitment by all involved. On behalf of Career Services, Toliver extends her gratitude for the strong participation.
More than 30 employers and local colleges and universities were available to attendees inquiring about career opportunities, programs, and enrollment.
For students that missed the event, Toliver said, "Career Services is always available to our students who need help connecting with employers. If students cannot attend a career event, but know what company they want to connect with, we are able to help. Throughout the year I forward resumés on behalf of students and graduates. I also send job descriptions via email with instructions on how to apply for certain positions."
While Career Services primarily gears its operation toward current students and alumni within one year of their graduation, the community can expect a career fair in the spring that connects middle Georgia employers to job seekers.
For more information on Career Services contact, Desna Toliver at dtoliver@centralgatech.edu or call 478-476-5145.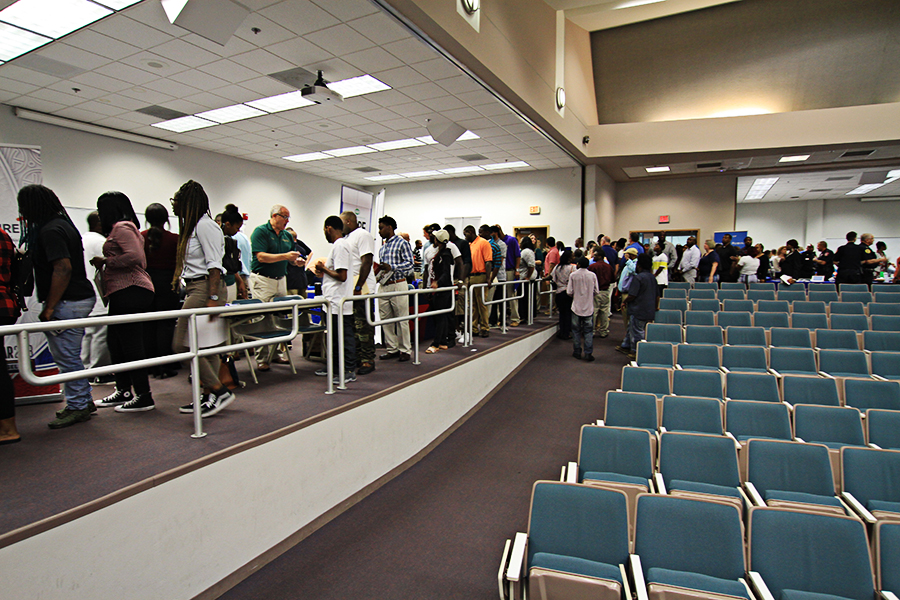 Photo: Lines form at CGTC's Fall 2018 Academic and Career Fair