Club sports at CGTC is a self-sustaining activity. Solely funded by Student Activity fees, as allotted by the Student Government Association leaders, and student participation fees, these activities serve to augment and enhance the student experience at CGTC. Students who participate are not offered athletic scholarships. To participate, students must be enrolled at CGTC with a minimum of six credit hours.
Club Football
Game Schedule
October 1, 2022 at Columbus State University
October 8, 2022* vs. South Carolina at Freedom Field
October 29, 2022 vs. Gordon at Freedom Field
November 5, 2022 at Longwood
*tentative date.
Meet the Coaches
Terry Kendrick
Houston County native, Terry Kendrick, is a graduate of Houston County High School where he played both football and basketball and ran track. He attended Central Georgia Technical College, earning his associate's degree in Electronics before going on to earn his bachelor's degree in Business Management from the University of Phoenix.

Prior to accepting his current position at CGTC, Kendrick held several positions with the football team at Middle Georgia State University, including Associate Head Football Coach. During his tenure, the team won two conference championships. He also assisted in securing athletic scholarships for several graduating students moving on to other four-year institutions. Terry Kendrick lives with his family in Warner Robins.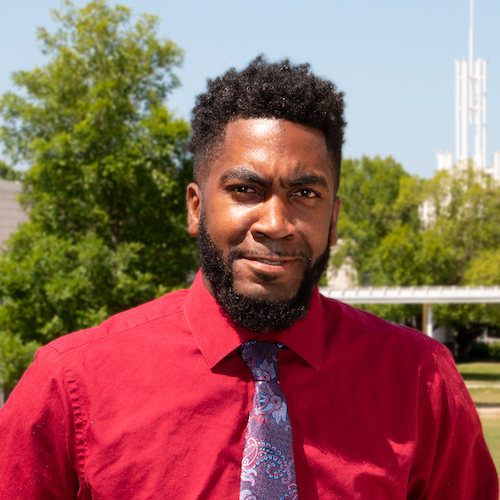 Brandon Williams
Brandon Williams is a native of Houston County. He is a graduate of Warner Robins High School where he was on the football team. He went on to earn a General Studies degree at Georgia Military College and studied Health Sciences at Columbus State University.
Before coming to CGTC, Williams was a remediation specialist at Westside Elementary in Warner Robins. He has been coaching football since 2013. Under his leadership, his team won two state championships in Peach County and one at Warner Robins High School. Along with his duties at CGTC, Williams also serves as a character coach for WRHS football through the fellowship of Christian athletes.

Brandon Williams is a member of Phi Beta Sigma Fraternity, Inc. He lives with his wife in Warner Robins.
Club Cheer