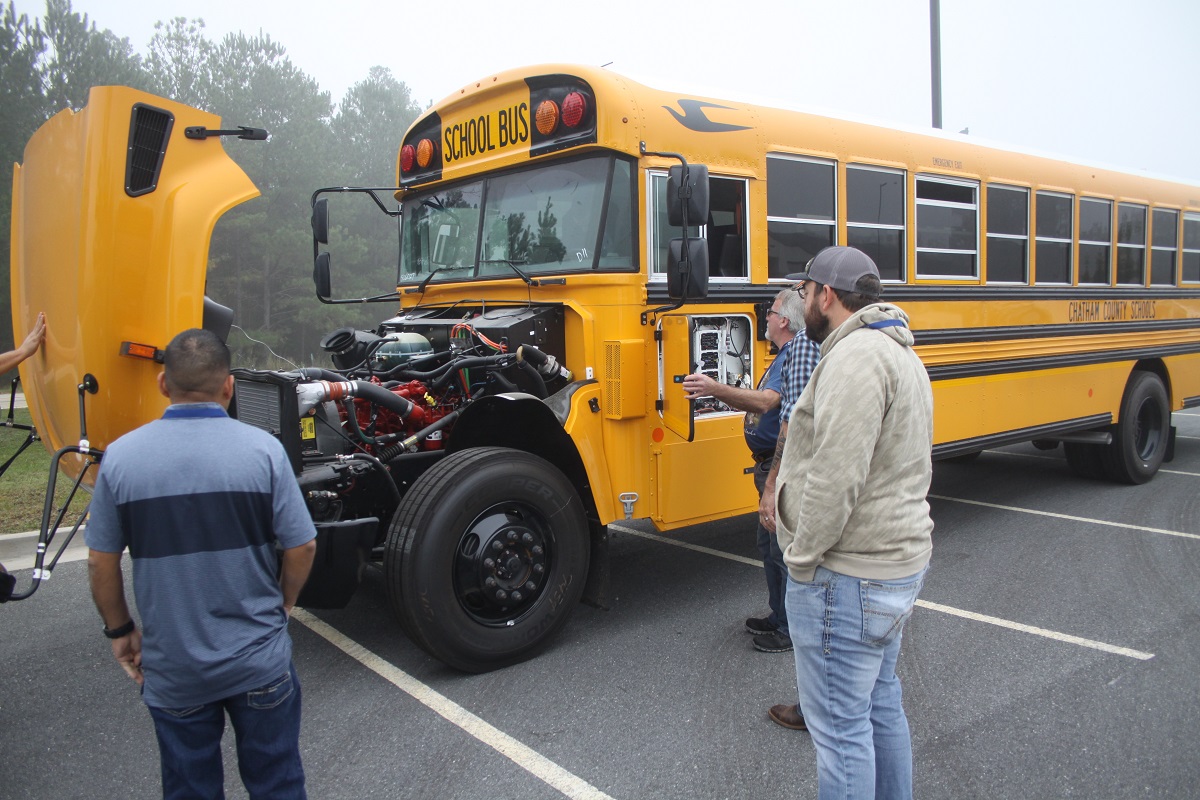 Fort Valley, Ga. – Technicians from all over North America spent the beginning of November at Central Georgia Technical College's (CGTC) Peach County Workforce Development Center taking part in Bluebird's Factory Based Technician Training, set in motion by the Economic Development Division of the College.
The Economic Development division at CGTC routinely works with local industries to provide training and accommodations, as well as build customized curriculum for businesses. While this training was conducted and created by Bluebird, their presence and partnership was welcomed by the College and the Center's director, Marcus Early, as a sign of positive strategic growth.
"It's a positive for the community and for the Center to be utilized to foster this economic development and strategic growth," Early said. "Bluebird is integral to Peach County and this region and we are pleased to help them in any way possible to train and equip their personnel."
60 technicians and 20 facilitators used 90 percent of the facilities for the training event. They participated in a rotation of nine classes through three days.
Mike Pace, the executive director for Business and Industry Training at CGTC said he is encouraged that Bluebird and the Center can make this training event possible in 2020 and beyond.
In fiscal year 2018, the Economic Development division provided 2,207,122 trainee contact hours, more than half of the entire Technical College System of Georgia's total hours.
For more information about Economic Development, visit https://www.centralgatech.edu/business-industry/customized-training
Photo: Participants in Bluebird's Factory Based Technician Training program take a look under the hood of a bus at the Peach County Workforce Development Center.