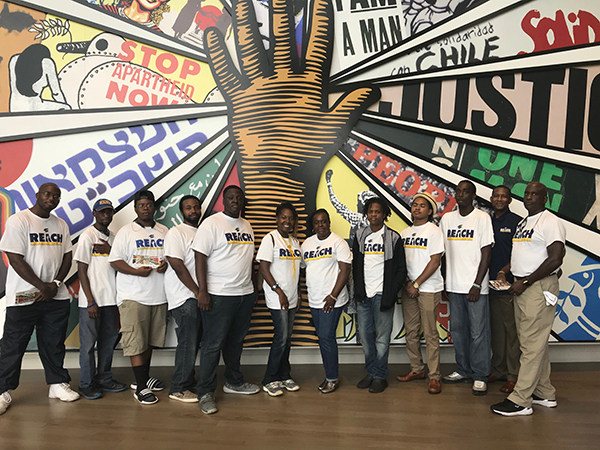 Macon, Ga. – Expectations elevated to new heights this summer for one of Central Georgia Technical College's (CGTC) key, student programs. The Raising Expectations of Achievement (REACH) program took part in a variety of activities, empowering students to expand their abilities.
"The REACH sessions, mentor relationships, and student bonding experiences during the educational and cultural field trips this semester served to build a 'complete' student," said Rolandria Tolbert, program specialist and REACH program coordinator for the Institutional Effectiveness Division (IED) at the College. "The program develops students inside and out with high expectations of achievement."
The REACH program provides an opportunity for faculty mentors to build a relationship with students and act as a guide for them through their college experience. REACH students – typically African American males between the ages of 18 to 24 entering college for the first time – meet twice monthly for lunch and valuable messages from community guest speakers on a variety of topics including professional image, self-confidence, study skills, and time management. While originally designed for African American males, the program has recently opened to every demographic.
REACH sessions focused on strengthening academics and socially relevant topics such as Overcoming Challenges & Pitfalls in College, Talks of Mental Health Awareness, Being Powered by ALFAA (the College's Purposeful Advising Tool), and Meal Etiquette 101.
"The topics were selected with the hopes of both enlightening and exposing our students to resourceful information and individuals that have experienced similar challenges in their past," Tolbert said.
The highlight of their summer came with the program's field trip to the Civil and Human Rights Museum in Atlanta. There, students toured exhibits showing the legacy of the sacrifice made by many to eliminate racial discrimination.
The REACH program urged students to respond to their trips in reflection essays. Several cited the impact previous generations of civil rights leaders made on the justice system so that they may live in newfound liberties today.
"This experience made me really appreciate my history more after seeing how difficult it was being black back then," wrote Criminal Justice Technology degree program student, Kemal Jones. "It motivated me to get my education; my people fought for me to always reach for the top and never quit."
A total of 163 students participated in the program's summer sessions. Students involved with REACH have seen growth in their success rates compared to their peers in both their Learning Support Courses and their General Education classes showing a 17 and 19 percent increase, respectively.
For more information on the REACH program contact, Rolandria Tolbert at rtolbert@centralgatech.edu.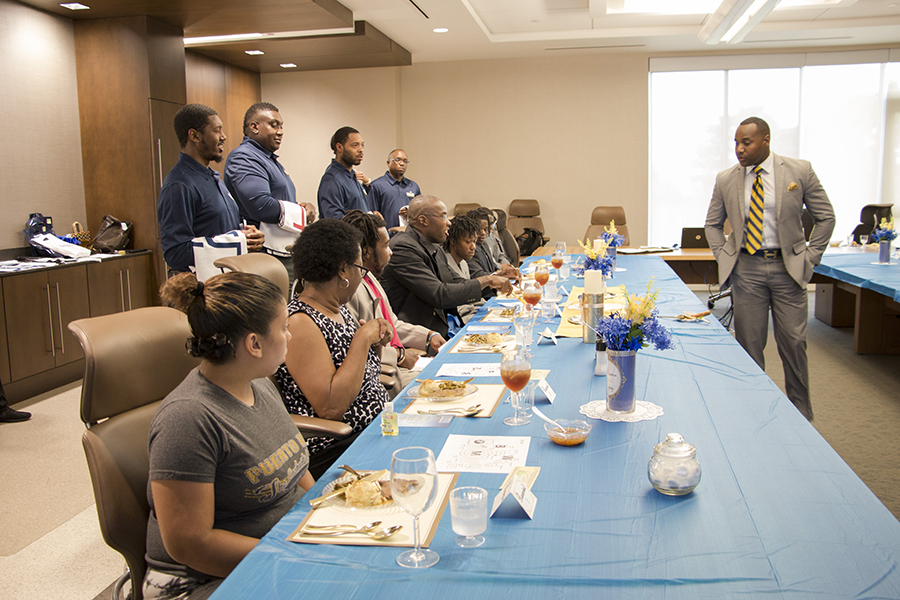 [Photo 1] REACH program students and mentors at CGTC visit the Civil and Human Rights Museum in Atlanta.
[Photo 2] One of the REACH Sessions this summer taught students proper meal etiquette.