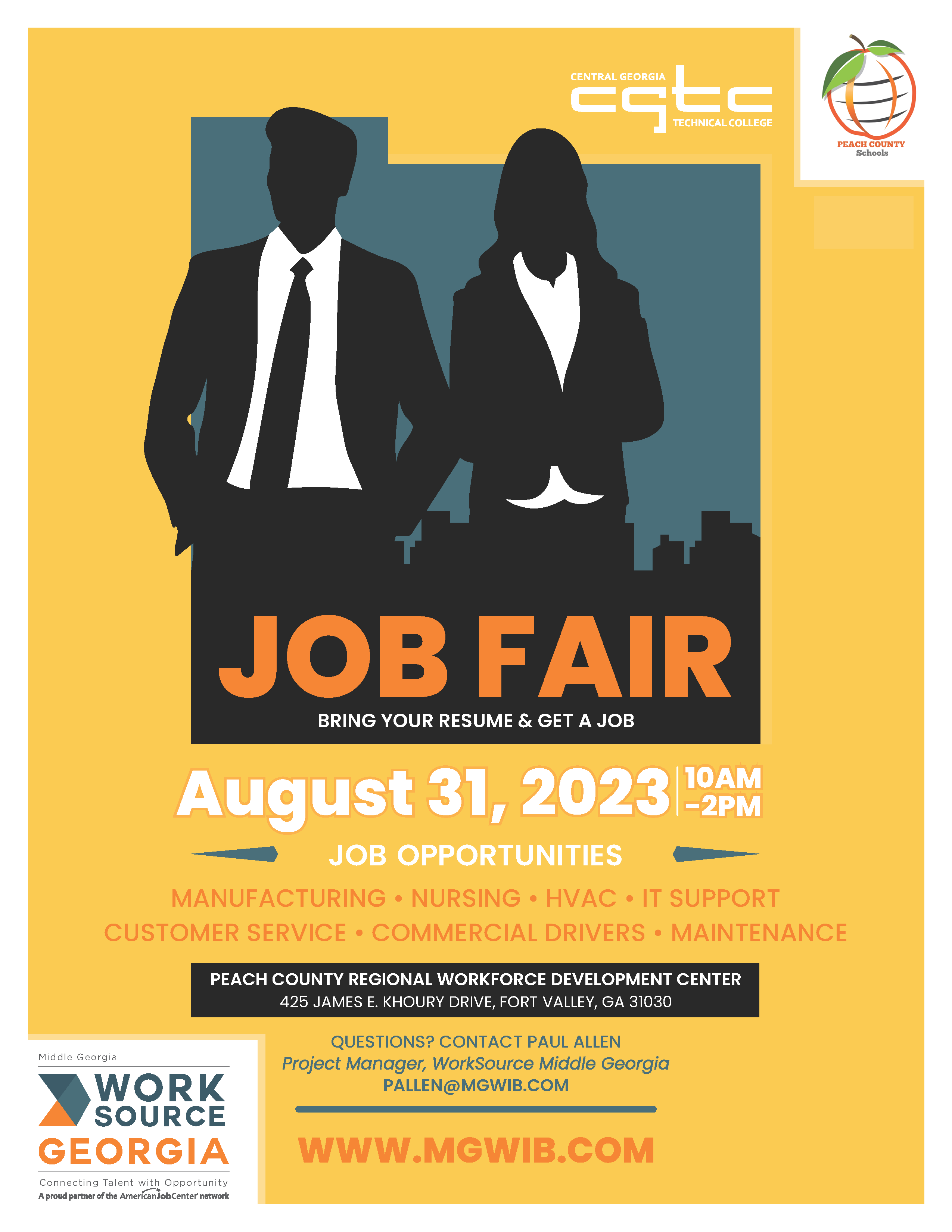 Fort Valley, GA – WorkSource Middle Georgia, in collaboration with Central Georgia Technical College (CGTC) and Peach County Schools, is pleased to announce the upcoming Regional Career Fair. The event is scheduled to take place on August 31, 2023, from 10:00 AM to 2:00 PM at the Peach County Regional Workforce Development Center located at 425 James E. Khoury Drive, Fort Valley, GA, 31030.
The Regional Career Fair presents an exceptional platform for employers to connect with a diverse pool of highly skilled candidates from the local community actively seeking employment opportunities across various sectors, including business, technology, manufacturing, healthcare, and education.
CGTC's Adult Education Division will also be on-hand to share information about its programs, as the College continues its support of the Peach County community and the city of Fort Valley, by operating the Center and providing a variety of programming.
Employers attending the fair will have the chance to engage with job seekers, discuss available positions, and explore candidate qualifications. This event also facilitates networking opportunities among neighboring employers, fostering potential collaborative endeavors.
For further information and inquiries, please contact Paul Allen at pallen@mgwib.com.
For more information on the CGTC Adult Education Division contact, Wanda Wooten at wwooten@centralgatech.edu.