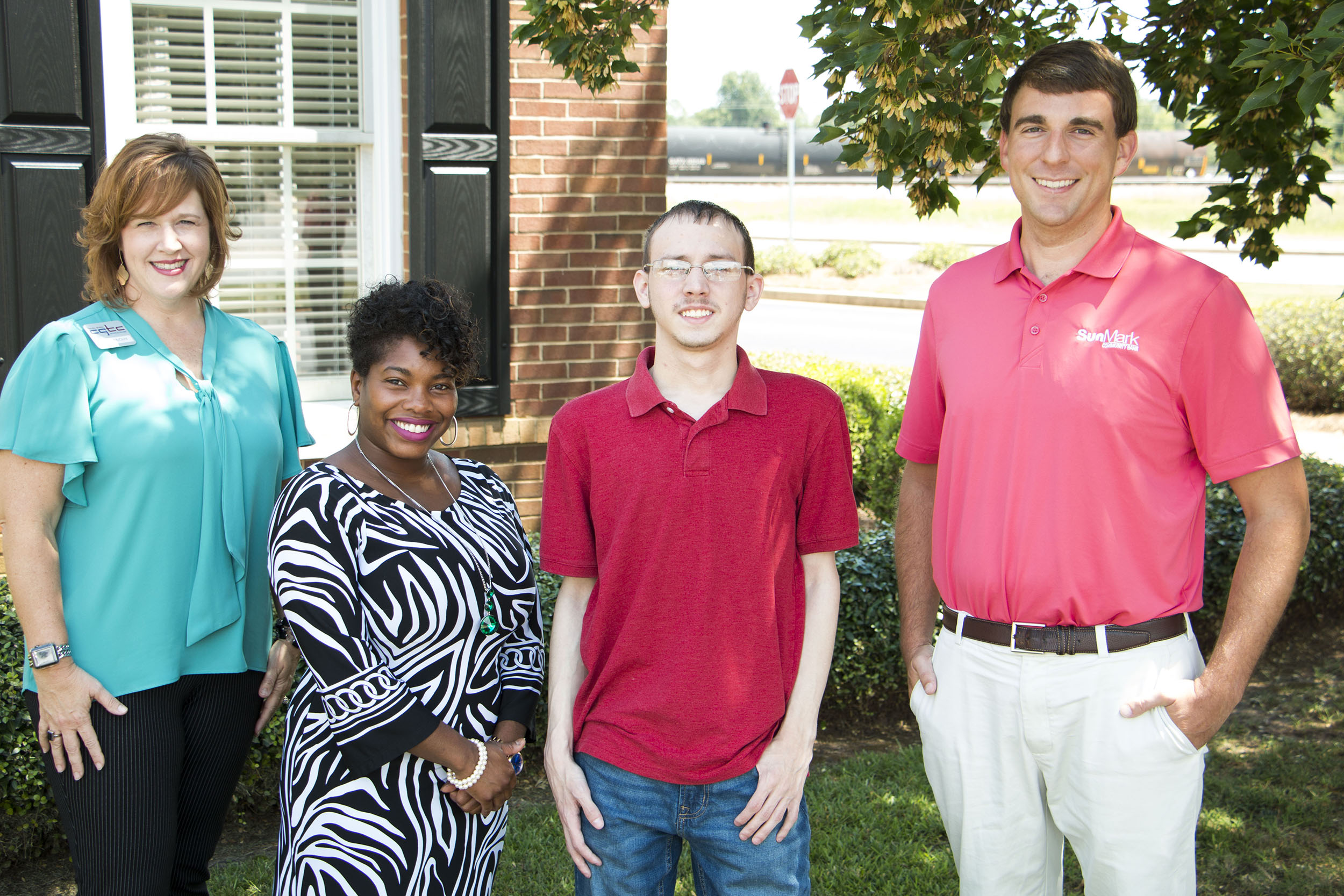 Fort Valley, Ga. – Four Peach County High School students enrolled in Central Georgia Technical College (CGTC) for the fall 2019 semester will head into their studies with scholarships from the Fort Valley branch of SunMark Community Bank.
Roman Galan, Elisa Rodriguez, Austin James Smith and Malik Taylor all received the Claybon J. Edwards Memorial Scholarship presented in May by Mike Jackson, commercial loan officer, and Andrew Taunton, commercial lender, on behalf of SunMark. SunMark worked with the CGTC Foundation to establish the Claybon J. Edwards Memorial Scholarship Fund in 2016.
"We are so excited to be stewards of the Claybon J. Edwards Memorial Scholarship," said Andrew Taunton, SunMark Community Bank Commercial Lender, Fort Valley Branch. "We who worked alongside Mr. Edwards know that supporting the continued education of Peach County's youth is the legacy he wanted to leave. We hope that the scholarship fund can continue to thrive so that it may help many more students and ultimately our entire community"
The CGTC Foundation facilitates the award of scholarships from the fund to graduates of Peach County schools to assist with the educational costs for attending CGTC.
"We are pleased that these deserving students from Peach County have decided to continue their education at CGTC," said Carmen Davis, advancement specialist for the CGTC Foundation. "The generosity of donors and commitment to technical education by SunMark has and will continue to make a positive impact for youth in Peach County for years to come."
Austin James Smith and Malik Taylor recently visited the SunMark location to meet with representatives of the College's Foundation and the bank.
Both students expressed their gratitude for the scholarship and are ready to begin the fall semester.
Austin intends to study Computer Programming, and Malik began coursework this summer in the Aerospace, Trade, and Industry Division.
The Foundation continues to accept donations from community partners for the scholarship's continued growth. Those interested in contributing to the scholarship should contact the CGTC Foundation office at 478-757-3503.
About SunMark Community Bank
Founded in 1949, SunMark Community Bank has grown substantially over the past 70 years and the impact SunMark has within the community has grown alongside it. As a community bank we strive to give our customers a "home-town feel" with a personal banking relationship. With our focus on customer service, we have been able to expand SunMark's footprint in middle Georgia and now have 6 locations in Hawkinsville, Perry, Bonaire, Warner Robins, Byron, and Fort Valley. As we move into the new digital era, SunMark now offers a state-of-the art online banking platform to make banking available to our customers anytime, anywhere. In the next 70 years we look forward to continuing to serve our customers and community in thoughtful and innovative ways. To learn more about SunMark Community Bank visit a branch near you or our website www.sunmarkbank.com.
About the CGTC Foundation
The Central Georgia Technical College Foundation, a nonprofit, 501(c)3 organization, supports Central Georgia Technical College in its mission to contribute to economic and workforce development in Central Georgia. The Foundation strives to promote community awareness of the benefits offered by the College and to supplement available resources through private funding for capital expansion and improvements, equipment, staff and faculty development, and endowments. The CGTC Foundation serves students, educational initiatives, and community partnerships in Baldwin, Bibb, Crawford, Dooly, Houston, Jones, Monroe, Peach, Pulaski, Putnam, and Twiggs Counties.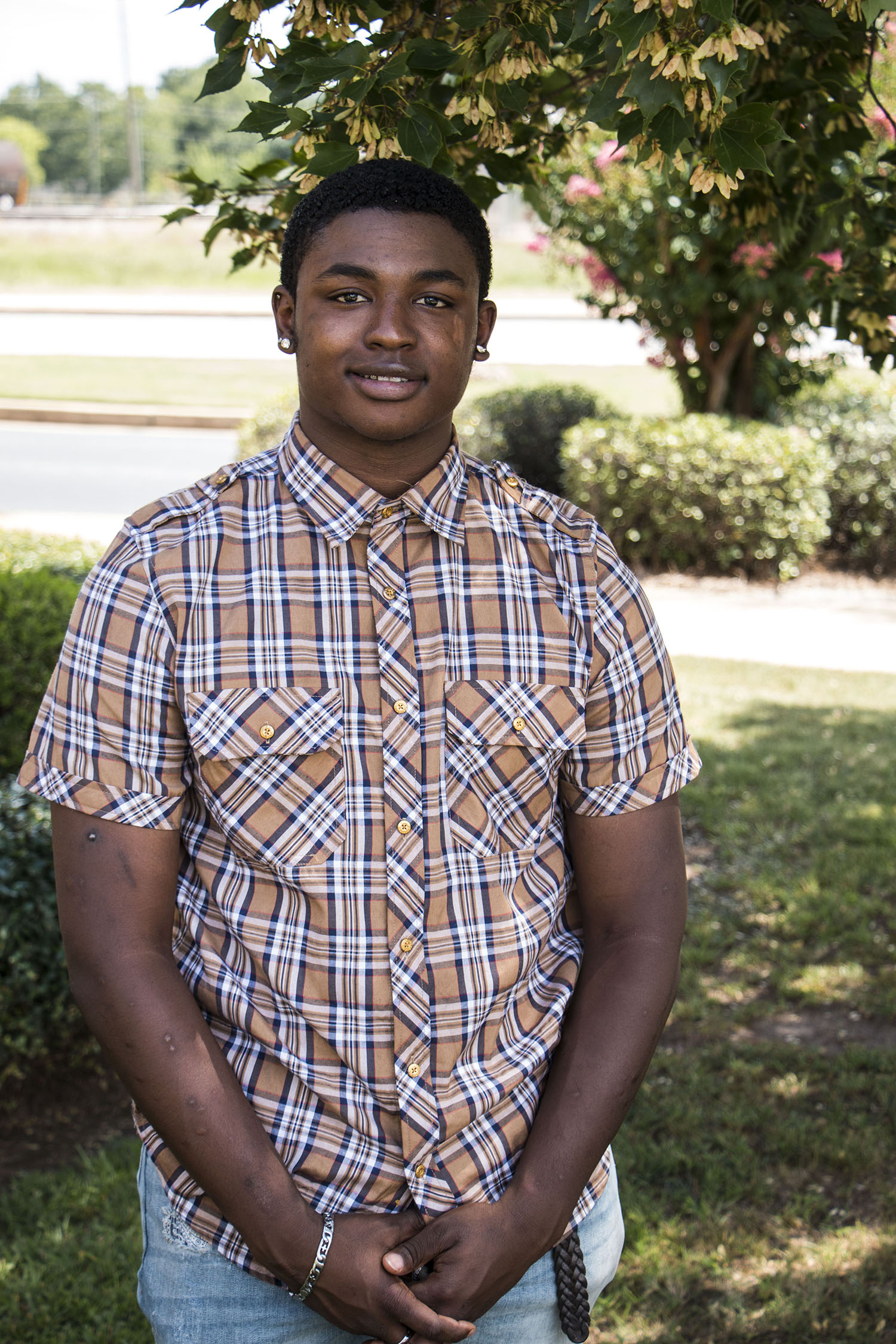 Photo 1: Tonya McClure, assistant vice president for Advancement at CGTC, and Carmen Davis, CGTC advancement specialist, join Austin James Smith an upcoming first-year student at the College as he receives recognition from Andrew Taunton, SunMark Community Bank Commercial Lender, Fort Valley Branch.
Photo 2: Malik Taylor is one of four graduates of Peach County High School who received the Claybon J. Edwards Memorial Scholarship to attend CGTC this fall.