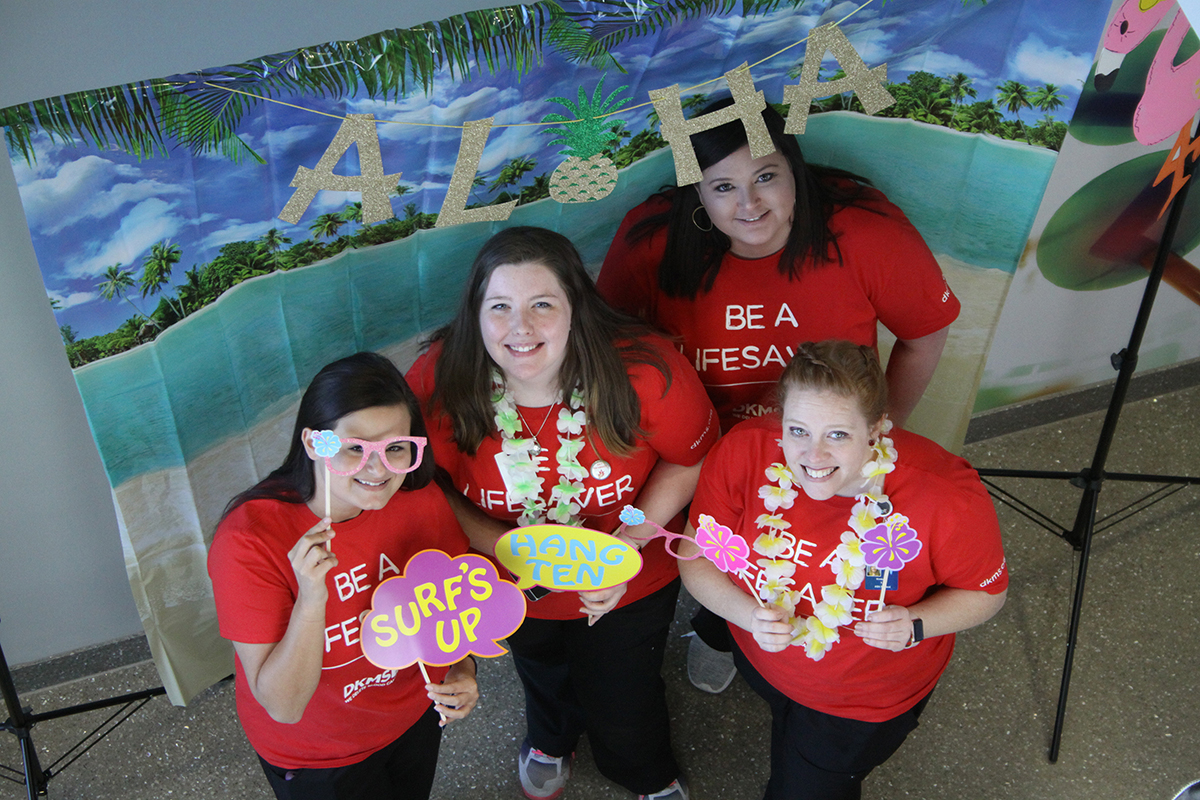 Warner Robins, Ga. – DKMS, an international nonprofit organization dedicated to the fight against blood cancer and disorders, recently announced Central Georgia Technical College's (CGTC) Nursing Division students as one of only six student groups nationwide to earn a $1,300 grant for their involvement in hosting a donor drive.
The nursing students, inspired by the donor story of their own instructor, Ashley Rivers, took on the challenge in March to register over 260 donors for DKMS, meeting their target and satisfying additional requirements to earn the grant.
"We came in second in terms of total donors registered behind Texas A&M University," Rivers said. "As an instructor, I am incredibly proud of each student's work in registering donors and taking on this rewarding initiative. Their recognition at a national level is well-deserved."
Via a news release, DKMS said winners are selected by meeting criteria set by the DKMS donor recruitment team. School size, social media promotion, and media opportunities are among the initiatives taken into account and awarded points.
Images from their nursing student's social campaign for the Hawaiian Luau themed donor drive were collected and shared by DKMS across its own digital and social channels.
Grant funds will be used to jumpstart the new Student Nursing Association created this semester on campus.
Photo: CGTC Student Nurses organized, promoted and delivered over 260 donors for its Hawaiian Luau themed bone marrow donor drive for DKMS in March 2019.