Warner Robins, Ga. – Another nursing bridge program is on the horizon for Central Georgia Technical College (CGTC) students thanks to a recent articulation agreement signing with Middle Georgia State University (MGA), and its existence means developing nurses from high school to college.
"I am excited about this agreement with Middle Georgia State University," said CGTC dean of Health Sciences, Dr. Alvin Harmon. "The opportunity and pathway it provides for students, illustrates the collaborative effort between the institutions, in serving the community."
Articulation agreements between institutions help institutions assist students in the transferability of credit hours and ease the process of educational advancement.
Harmon said the potential for CGTC students to seamlessly transfer from the Registered Nursing (RN) or Associate of Science in Nursing (ASN) program, while working as an RN or going directly into advanced studies with MGA is, "tremendous".
"I believe the maturity and discipline a nursing career demands will provide our partner institution with more students who are well-prepared to successfully meet the rigor of a BSN program. I hope we can leverage this agreement to foster discussions and expand our relationship with Middle Georgia State University, as we identify additional health career pathways which benefit students and the middle Georgia community."
The highlight of this agreement is that it completes a pathway into a Bachelor's of Science in Nursing (BSN) that could begin as early as high school dual enrollment through the Pre-Nursing Technical Certificate of Credit (TCC) offered at CGTC.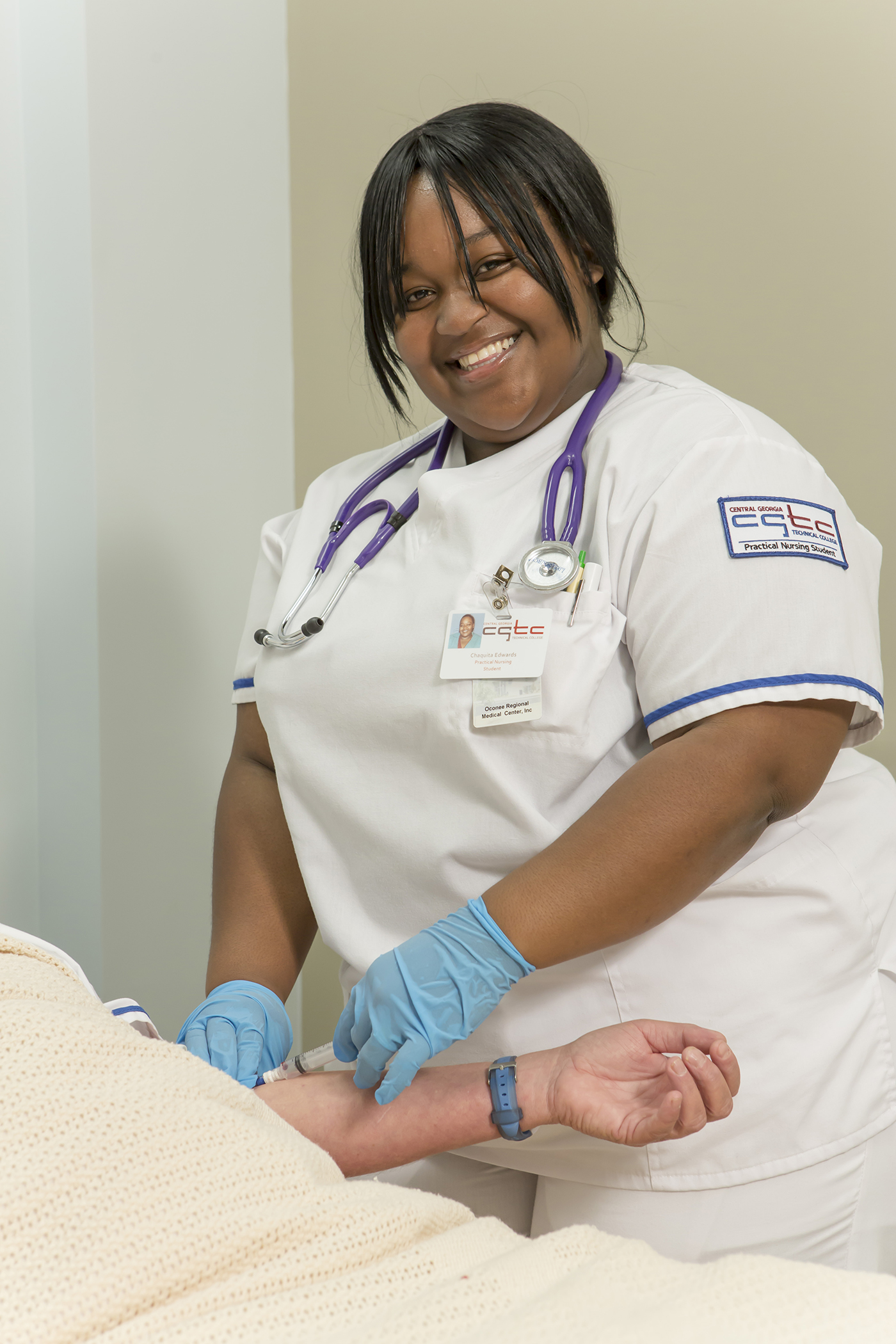 High school students regularly start their health career through the Dual Enrollment program at CGTC. The College recently established the Pre-Nursing TCC to help pique interest and identify high school students who may want to pursue a healthcare profession.
"Prior to COVID there was a shortage of nurses, and now more than ever, this agreement can help fill a vital need for highly qualified registered nurses at an early start," said CGTC director of Nursing, Jessica Willcox.
Interested students should contact, Jessica Willcox at jwillcox@centralgatech.edu.
For more about Dual Enrollment visit, https://www.centralgatech.edu/highschool.
PHOTO: Nursing student works in lab.