Warner Robins, Ga. – Central Georgia Technical College (CGTC) recently announced its 2021 Rick Perkins Award for Excellence (RPA) winner, the College's Physical Therapist Assistant (PTA) program director, Mary Walker of Houston County.
Walker became program director in September 2016 to help develop the PTA program on the College's Warner Robins campus. In November 2018, the College announced the Health Sciences Division's newest and most-state-of-the-art program, an associate of an applied science degree program in a specialized and high-demand health career.
"The offering of the PTA program at CGTC provides an opportunity for students to pursue a rewarding career in physical therapy," said Walker during the announcement of the program.
Since welcoming the program's initial cohort in 2019, Walker has helped the program earn accreditation with the Commission on Accreditation of Physical Therapy Education (CAPTE), and will graduate the program's second cohort this year.
Touting her program's growth and potential is paramount to Walker.
"The program is affordable, and provides quality education, with a focus on innovation, professionalism, and team-building," she said.
Walker's passion, drive, accomplishments, and more made her a top candidate amongst her students and peers and serves as a representation of leadership qualities that have and will continue to benefit her moving forward as the RPA Winner.
"I look forward most to being able to encourage others to follow their heart and find a career they are passionate about," she said about representing the College as its Instructor of the Year.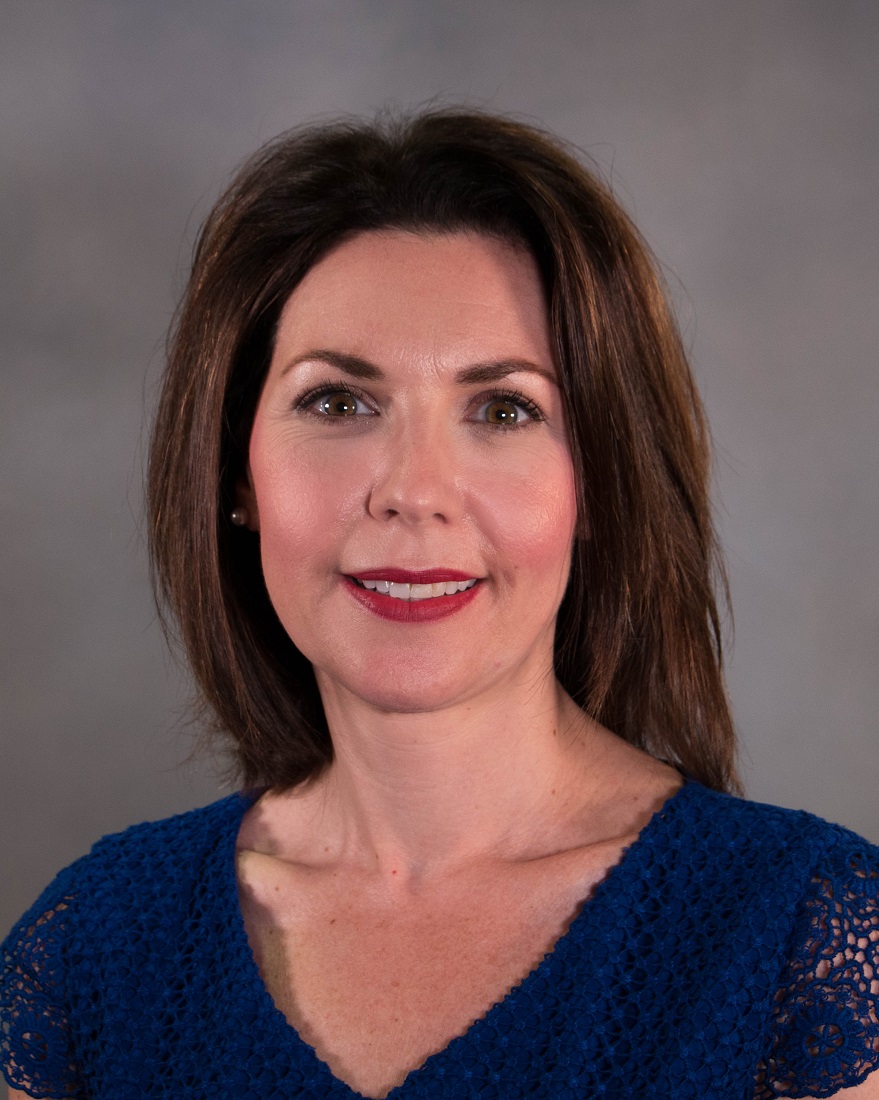 Walker loves to incorporate technology and problem-based learning into her instruction. She takes her job seriously, saying that some colleagues may see her as very professional and serious, but when she gets home, "I am super silly, and I love to dance in the kitchen while I am making dinner."
Walker has three daughters who keep her busy as a mom, but when she has time to herself, she enjoys exercise, indoor cycling, yoga, and Pilates.
Walker graduated from the University of Georgia with a Bachelor of Science in Exercise Physiology in 2002, and received a Master of Science in Physical Therapy from the University of North Georgia in 2005.
With more than ten years of clinical experience, treating patient populations from pediatrics to geriatrics, Walker completed her teacher certification with coursework from Valdosta State University in 2015.
CGTC instructors are nominated by their peers for RPA and then sit through various interview panels to select the winner from a group of six finalists.
Finalists for the 2021 award were Daniel Whitehead, Aviation Maintenance Technology instructor and program chair; Phillip Hamner, English instructor; and Ashley Rivers, Nursing instructor.
Walker moves on to the Central Region Rick Perkins Award for Excellence competitions to be held virtually in April. The 22 other RPA winners from technical colleges across Georgia will compete in North and South regional competitions where finalists will be selected to compete in May for the title of State RPA Winner.
About the Rick Perkins Award
The Rick Perkins Award for Excellence in Technical Instruction honors the Technical College System of Georgia's most outstanding instructors. The award has been an ongoing statewide event since 1991 and is designed to recognize technical college instructors who make significant contributions to technical education through innovation and leadership in their fields. Formerly known as the Commissioner's Award of Excellence, the award was renamed in honor and memory of Thomas "Rick" Perkins, an instructor at West Georgia Technical College, formerly known as West Central Technical College, who received the Commissioner's Award of Excellence prior to his untimely death. The Technical College System of Georgia provides oversight for the Rick Perkins Award program through the system's office and the state planning committee.
Photo: Mary Walker.