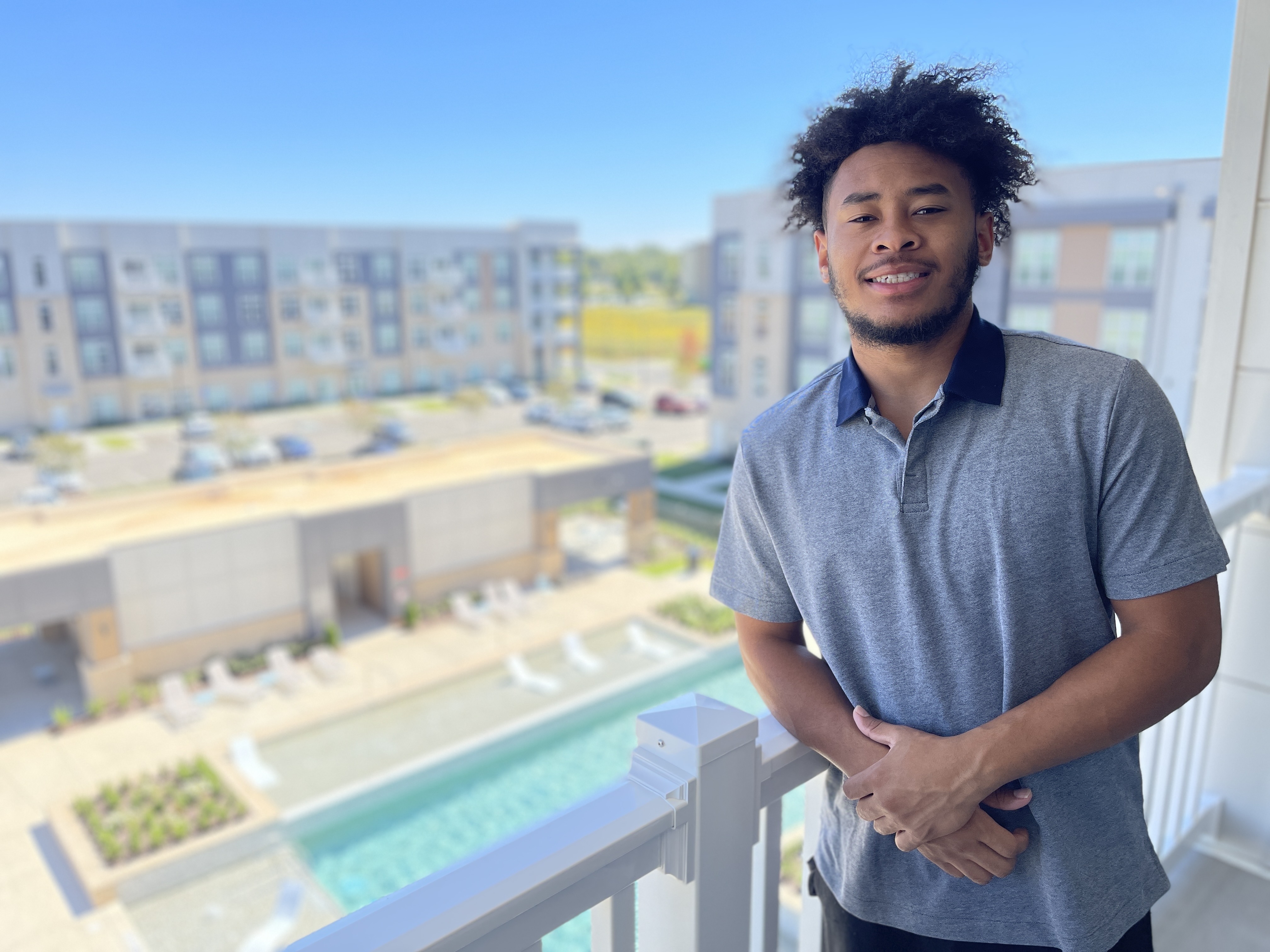 Warner Robins, Ga. – Central Georgia Technical College (CGTC) recently announced it is nearing capacity and has exceeded its occupancy expectations for the Lofts @ Houston Central for CGTC students in Fall Semester 2023.  
The student housing complex on Sutherlin Drive off Highway 96 adjacent to the CGTC Warner Robins Campus, began accepting inquiries for the 250+ bed student housing development in July 2022 as the foundation for the complex was being laid.  
This private development is a result of community partnerships between Houston Healthcare, Houston County government leaders, Argus Eyed Partners, and Sierra Development, the company responsible for the construction and management of the housing facility. The development also serves Trinity School of Medicine (TSOM) and its medical school students.  
Now, in a little over a year, the unique, private student housing development is transforming into a sustainable model for student life, program and workforce development, international partnerships, and enrollment growth. 
The Lofts @ Houston Central is not a traditional student housing complex operated by a college or university. It is a private development with intentional leasing offered to students locally. With retail and dining options on the horizon, it is a first-of-its kind development making a crucial impact on student housing and wellbeing.  
Educational policy advocates and higher education researchers label the student housing condition for community college students as in crisis. The Hope Center for College, Community, and Justice at Temple University reported in 2021 that more than 50 percent of community college students nationwide experience housing insecurity. 
"As we have shared with our community, partners, and friends across our state, the Lofts exist to meet the expressed need of our students who are concerned with their housing arrangements," said, Dr. Ivan H. Allen, CGTC president. "What we are pleased to learn is just how influential it has been to meet the needs of our male student population, underrepresented students, and springboarded interest for international students. We look forward to its sustained impact on the future of our community." 
Isaiah Moss is a student in the Early Childhood, Care and Education program. Like some of the young men living in the development, he has come to the lofts with the lure of club sports but has been hooked by the career opportunities.  
"My whole thing growing up was that I realized I didn't have a lot of male teachers," said Moss about his decision to study in the program. Moss is early in his progression through the program, but it will eventually require in-service training at the CGTC Child Development Centers. Eventually, he will work on his craft directly with pre-k and early childhood programs.  
"Recognizing the need for male teachers made me realize I wanted to be a teacher. Being able to leave a small imprint on their lives might make the world better," Moss said.  
Regarding student life on-campus, Moss said the whole design of the building, new wellness facilities, and how it all caters to students' needs is a plus. 
In late September, CGTC inaugurated the Atrium Health Field at the Roy H. "Sonny" Watson wellness Complex, the field and track that serves as home to Titans football and soccer teams. Atrium Health Navicent also recently opened on-campus and adjacent health clinics on all three CGTC campuses, Counseling Services has ramped up programming, and the community is getting involved in food donations to student athletes, all going to show the well-rounded support for a new, CGTC student life.  
In addition to wellness activities, the proximity to the health sciences programs is also a reason for students to live at the lofts. With Trinity as neighbors, it has become a hub of healthcare activity.  
"My reaction when I found out CGTC had housing was a relief because it is so convenient for me, "said Tiana Fitchett, of the Nurse Aide program who also works as a trainer for the club football team. "What I mean by convenient is it saves me gas, stores are nearby, classes are not far away, and more." 
While convenience is a welcome bonus, she added that the impact of CGTC's investment in student life allows her to work and live with different people and learn new skills, skills that will prepare her for the local healthcare workforce when she graduates this fall.  
It will also prepare her fellow Titans.  
Students living in the lofts represent 39 different curricular programs, including Registered Nursing, Dental Hygiene, Aviation Maintenance, Physical Therapy Assistant, Business Management, Welding, and IT. The students also come from more than 8 counties in Georgia and neighboring states.  
The Lofts at Houston Central continue to take inquiries from interested students. More information can be found at www.centralgatech.edu/lofts.