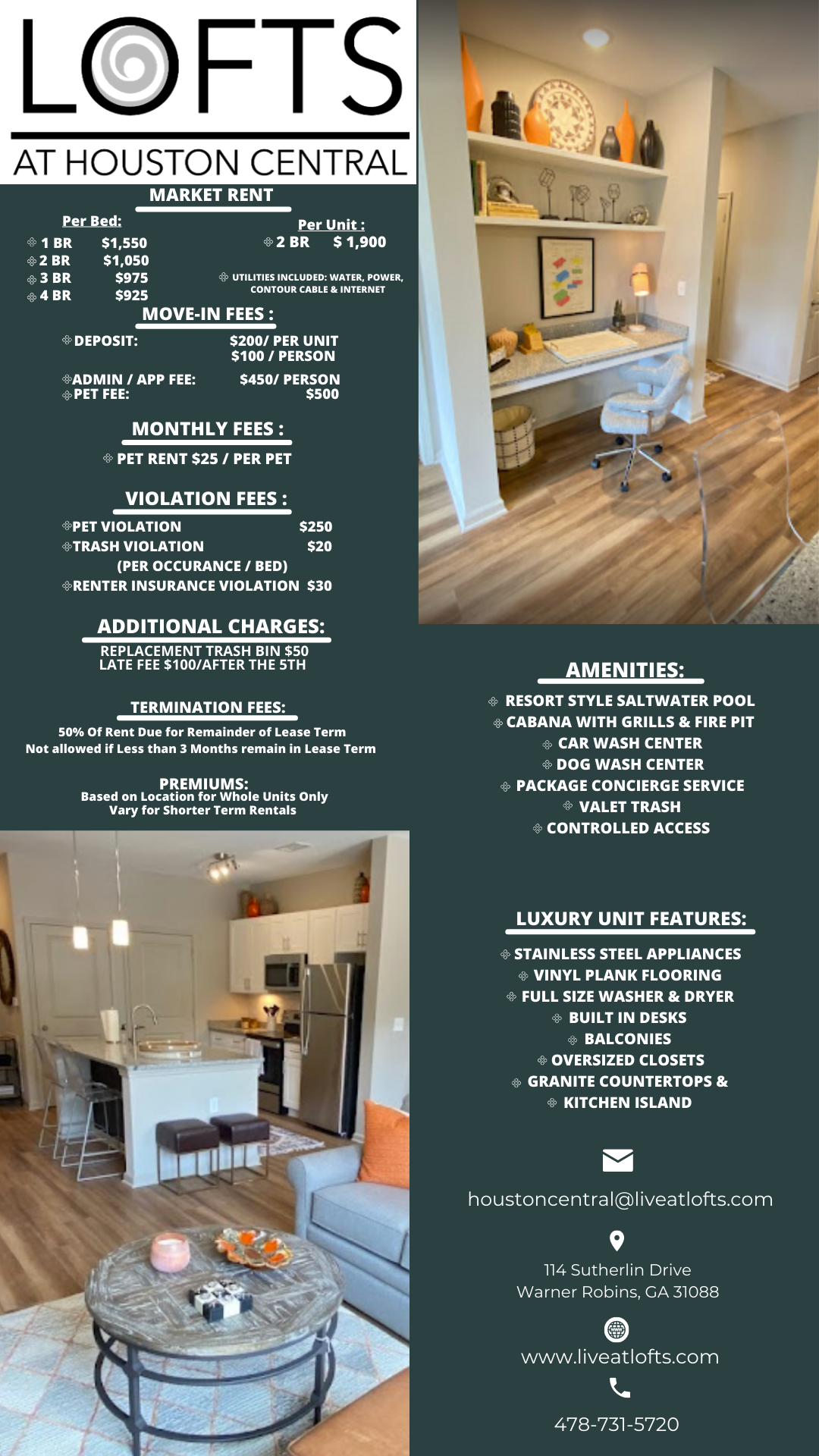 Warner Robins, Ga. – The Lofts at Houston Central, recently announced to the Central Georgia Technical College (CGTC) student body that they are now accepting student inquiries for its housing development on Sutherlin Drive adjacent to the Warner Robins Campus. 
CGTC along with Trinity School of Medicine (TSOM), announced the construction of a 265-bed student housing complex on Sutherlin Drive off Highway 96 in Warner Robins to support students at both institutions. This private development is a result of community partnerships between Houston Healthcare, Houston County government leaders, and Argus Eyed Partners and Sierra Development, the companies which will construct and manage the housing facility.
Progress on the facility continues, as excitement on-campus build for the College's first student housing development. Management of the Lofts continues to encourage interested students to reach out. 
For more information, contact the Lofts at Houston Central community manager, Jennifer Semmelink, at 478-287-2006, or email, houstoncentral@liveatlofts.com.
Read more about the Lofts here: Student Housing.