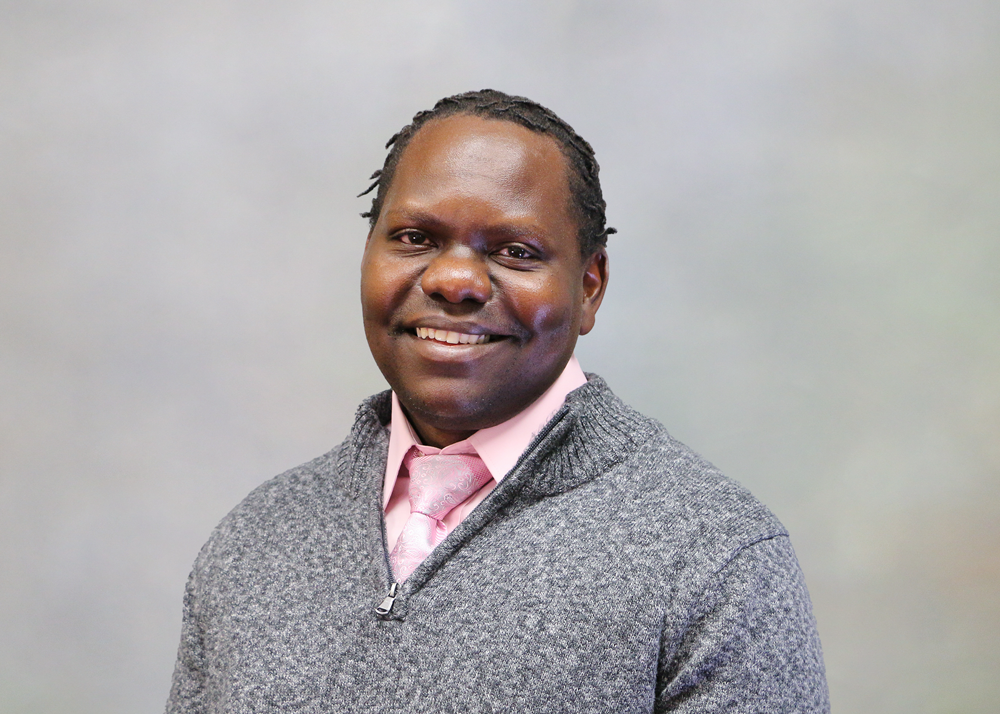 Warner Robins, Ga. – Donald Ochieng of Bonaire, a Sports and Fitness Management student at Central Georgia Technical College, has been named the College's winner of the Georgia Occupational Award of Leadership (GOAL) for 2023. The announcement was made at the college's GOAL Awards Banquet in December. As the winner, Ochieng receives a monetary award from the CGTC Foundation and its Board of Trustees, as well as a coveted reserved parking space on campus.  
After a series of interviews to determine finalists, Ochieng was chosen by a panel of local community leaders over three other finalists for the award. Finalists were Brandon Hammonds, a Cybersecurity program student from Monroe County, Gillian Warstler, a Criminal Justice student from Houston County, and Corinthian Quarterman, an Automotive Technology student from Dooly County. 
GOAL, a statewide program of the Technical College System of Georgia, honors excellence in academics and leadership among the state's technical college students. Local GOAL winners are selected at each of the state's 22 technical colleges, and those winners go on to compete at region and state competitions for the title of State GOAL winner. 
Ochieng will now proceed to regional judging in February. All college GOAL winners will receive an all-expense-paid trip to Atlanta for three days in April where nine regional finalists will be announced. A panel of leaders from the business, industry, and government sectors will interview state finalists and select one technical college student to be the 2023 State GOAL Winner, TCSG's Student of the Year, and the recipient of the GOAL medallion. 
The grand prize also includes a brand-new car, courtesy of Kia Motors, the statewide corporate sponsor of the GOAL program. The winner will serve as an ambassador for technical education in Georgia for the year.
Originally from Nairobi, Kenya, Ochieng said the mission and structure of technical education in Georgia, and its potential to help build community and workforce, inspire and motivate him.
"Technical education is the gloves that give you the ability to turn the nuts and bolts of life," Ochieng said. "It gives you hands-on training to empower you for the community and workforce development."
Ochieng is proud of his entrepreneurial spirit and hopes to leverage his technical college degree to explore avenues of community development.
"I am passionate about community development. I am enthusiastic about reaching out to dislocated workers, out-of-school youth, and low-income earners, to let them know there is an opportunity to change their life."
He is married to Shavonda Masinde and in his free time loves to garden, write poetry, mountain climb, and run. Ochieng's nominating instructor for the College GOAL award is Craig Lawson, program chair for Sports and Fitness Management.