Warner Robins, Ga. – Georgia Southwestern State University (GSW) and Central Georgia Technical College (CGTC) signed an articulation agreement this week that will aid transition for students in the College's nursing programs into an online bachelor's degree with GSW.
CGTC President Dr. Ivan H. Allen and GSW president Dr. Neal Weaver signed the agreement alongside leadership from both institutions.
The signing makes official a partnership to enhance enrollment flexibility to Nursing students. Through the agreement, qualifying students in the Associate of Science in Nursing (ASN) program can apply to an online Bachelor of Science in Nursing (BSN) degree pathway or bridge.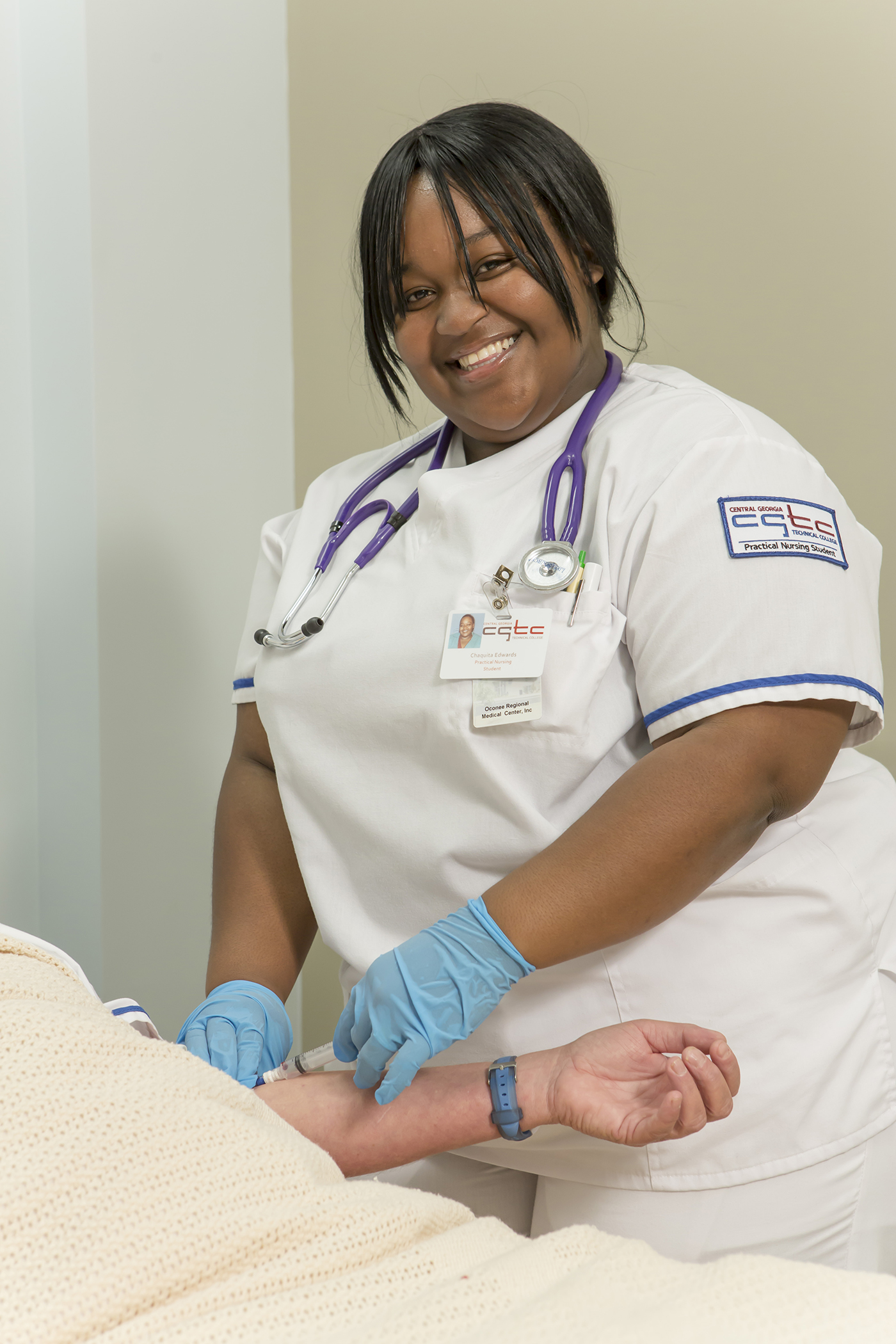 The agreement makes a prospective Nursing student's desire to complete their coursework close to home a reality. As an online program, the BSN degree from GSW is innovative, allowing students to remain in their communities while completing their courses.
It also is potentially a route for students who complete the Licensed Practical Nursing program at CGTC to continue to the ASN or Registered Nursing (RN) program, and then move to GSW's online program.
Articulation agreements between institutions regularly help institutions assist students in the transferability of credit hours. Where this one is special, is how it will impact local students in an "essential" industry.
"This agreement will allow students to seamlessly transition and further their nursing education and advance their career," said Nursing program director, Jessica Willcox. "Nursing students have gone through a lot during the COVID-19 pandemic. Though challenges in their profession are still ahead, a seamless transition to continue their studies will be a welcome start to the next chapter."
Staff from CGTC's program will assist students in advisement regarding the completion of the program. Program requirements, admissions procedures, and more will be made available to interested students throughout the advisement process.
For more information contact, Jessica Willcox at jwillcox@centralgatech.edu.
Photo: Nursing student in the lab.