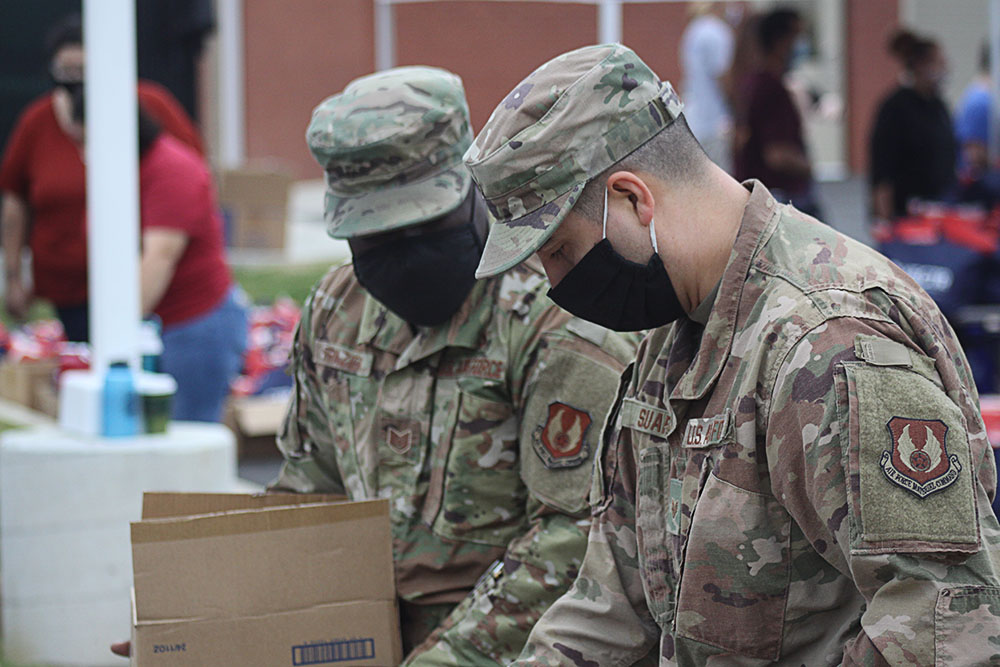 Warner Robins, Ga. – As volunteers from Robins Air Force Base (Robins AFB) joined staff from the Georgia Veterans Education Career Transition Resource (VECTR) Center to pack and distribute bags of food and other goods, Center leadership was leading the charge.
"The line is forming down the road as far as we can see," shouted, Ret. Col. Patricia Ross, the VECTR Center's chief executive officer, making note of the early turnout for their Veterans Appreciation Event.
On Tuesday, November 10, the Center served more than 300 hundred local veterans free food during its annual event.
In adherence to local and state guidelines for social distancing, the Center moved to a drive-thru and contactless event. Attendees remained in their vehicle as Center employees and volunteers distributed goods.
"Local businesses came together to express their gratitude to our local veterans," said Ross prior to the event. "We realized many of our veterans could not celebrate the day in a traditional manner, so we held our first drive-thru, contactless, veteran celebration." 
Sponsors of this year's event included Central Georgia Technical College, Middle Georgia Community Bank, Tyson Foods, Coca-Cola Bottling Company, Chick-fil-A Warner Robins, Georgia Farm Bureau, Frito-Lay Perry, Target of Warner Robins, Longhorn Steakhouse of Warner Robins, Greater Union Baptist Church, Robins Air Force Base, and Robins Regional Chamber.
The College is proud and thankful for the dedication and commitment of the VECTR Center to serve the daily needs of the state's veterans and their families.
For more information about the VECTR Center visit, www.gavectr.org.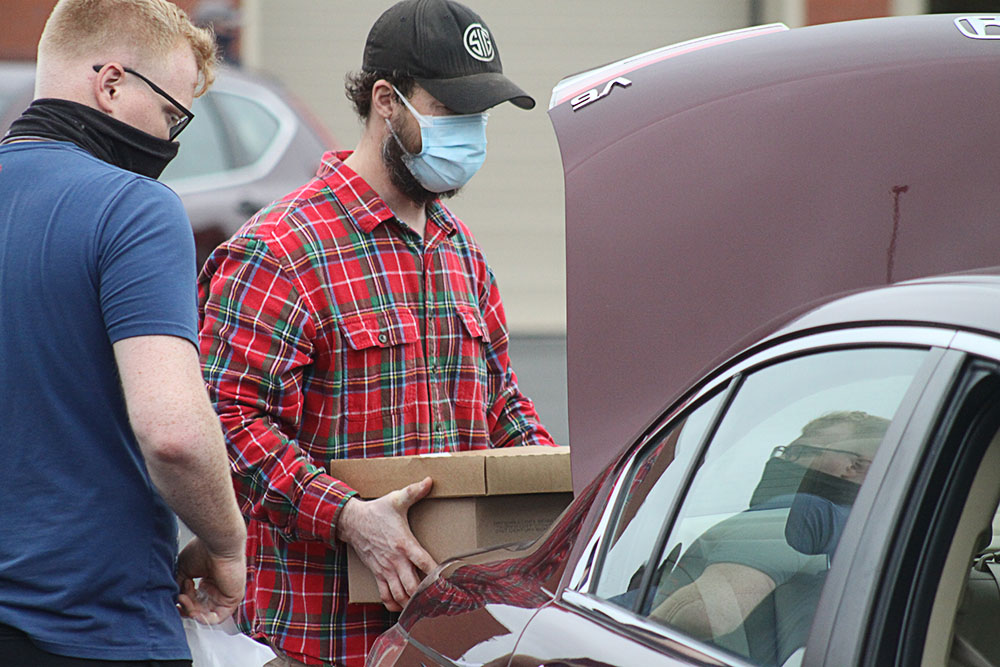 Photo 1: Military personnel help distribute goods at VECTR Center Veterans Appreciation Event.  
Photo 2: Volunteers place bags and boxes of goods in the truck of an attendee.