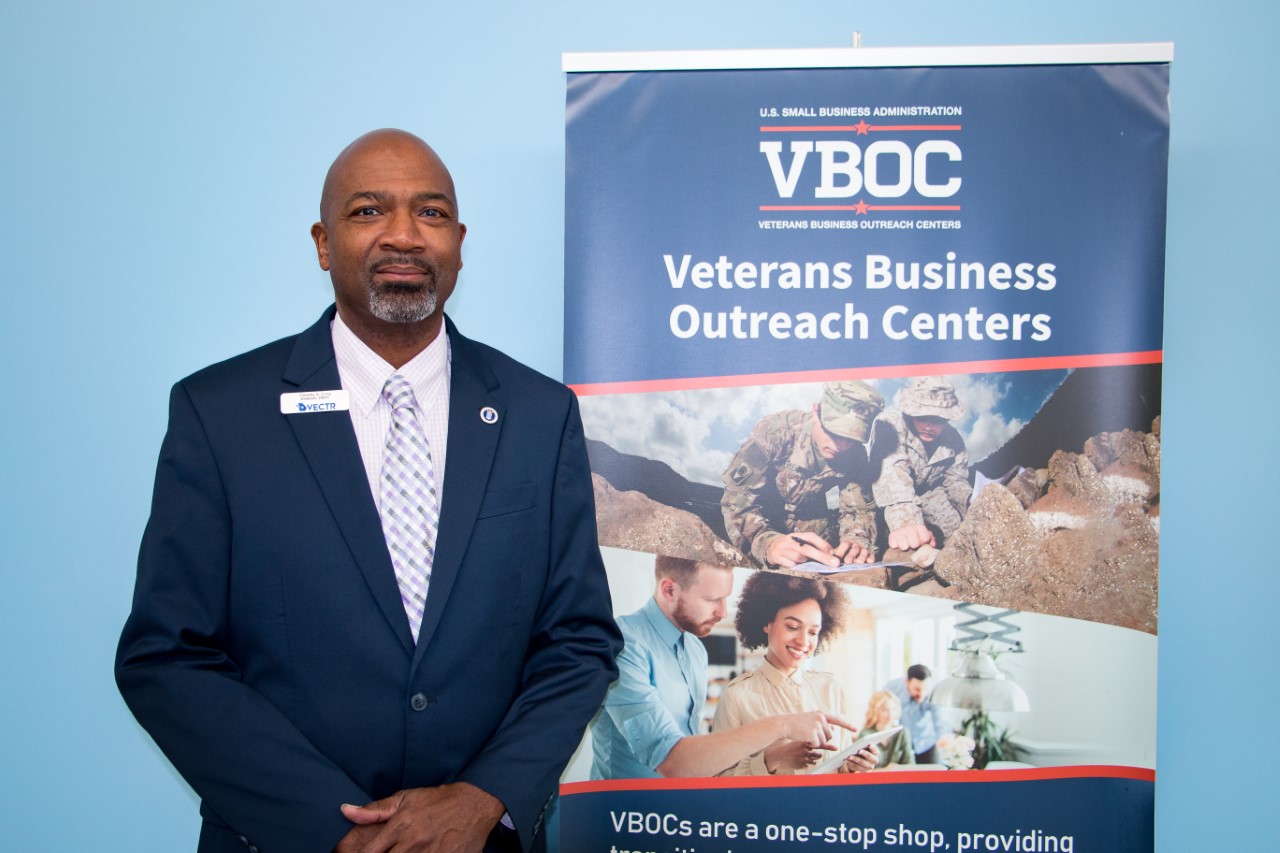 Warner Robins, Ga. – Timothy Craig, program manager for the Veterans Business Outreach Center (VBOC) at the Georgia VECTR (Veterans Education Career Transition Resource) Center, has been named as the Boots to Business Instructor of the Year for 2021 by the office of Veterans Business Development with the U.S. Small Business Administration (SBA) in the VBOC category. He has served in this role since 2018.

"Tim is a valued VECTR team member and the Boots to Business Instructor of the Year designation acknowledges his dedication, service, and commitment to the entrepreneurial veterans of Georgia and South Carolina," said Terry Hamilton, operations manager for the Georgia VECTR Center. "We want to congratulate Tim on a job well done!"

The Office of Veterans Business Development chose winners from a group of nominees based on their engagement with Boots to Business attendees and efforts to connect veterans to valuable resources. To be eligible for nomination, instructors must be an employee of the Small Business Administration or authorized partner, such as VBOC, and have participated as a Boots to Business instructor for at least one year.

"The entire VECTR community is excited for Mr. Craig. He is so deserving of this major award," said Dr. Ivan Allen, president of Central Georgia Technical College. "He is the consummate professional, and he approaches his work with such infectious enthusiasm." The Georgia VECTR Center is home to the Georgia and South Carolina Veterans Business Outreach Center (VBOC). The program is designed as a one-stop-shop for transitioning service members, veterans, and military spouses looking to start, purchase, or grow a business.
Since its creation in 2016, the Georgia VECTR Center has provided over 70,000 services to military-related individuals in the transition from service to civilian. The VECTR Center offers unique, accelerated training programs through Central Georgia Technical College for high demand, strategic industries designed to abbreviate the time to completion for post-secondary awards by recognizing the extensive training veterans receive during their military service through credit transcription.

For more information about VBOC or the Georgia VECTR Center, visit www.GAVECTR.org.