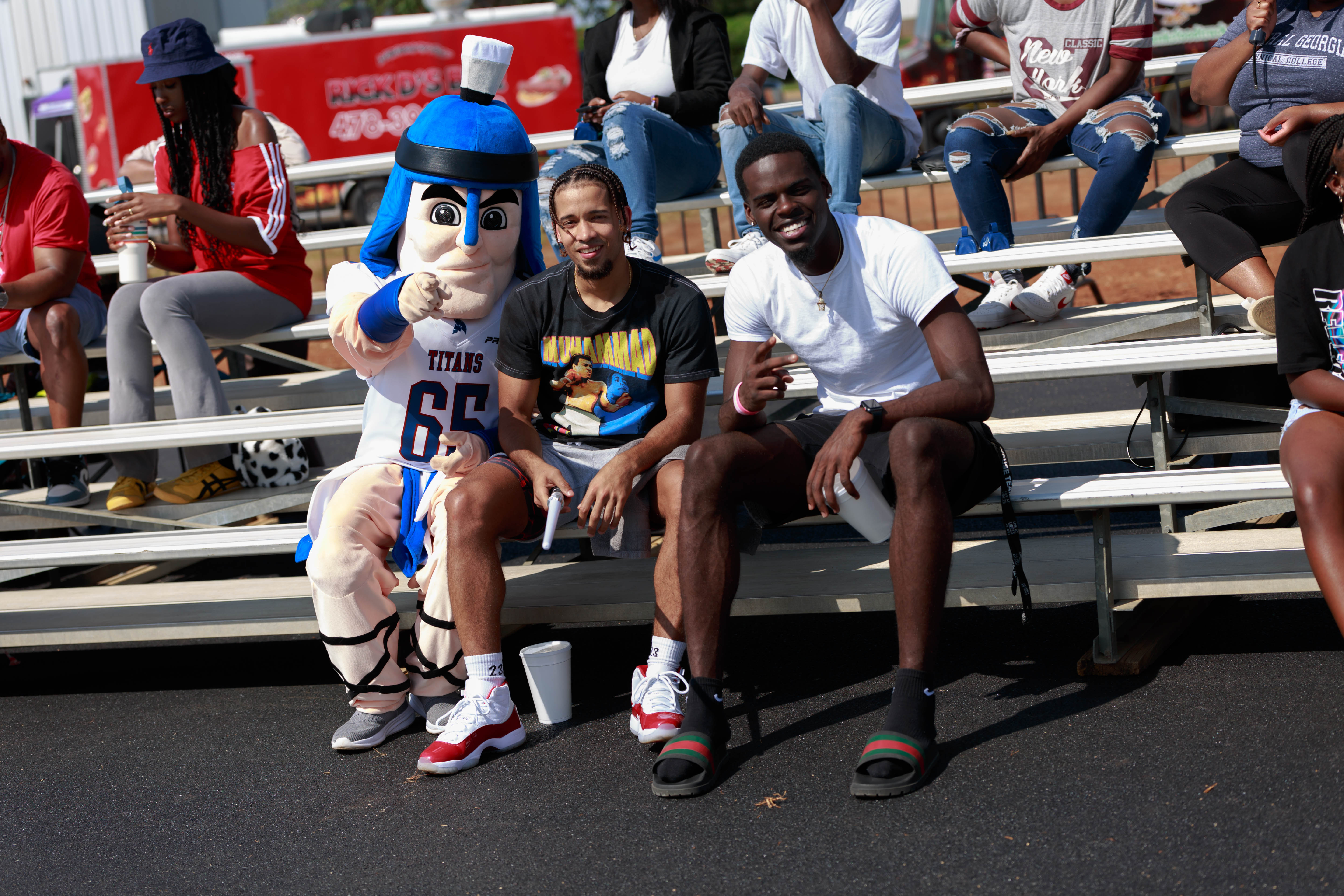 Warner Robins, Ga. – Fall semester 2023 at Central Georgia Technical College (CGTC) marks a historic moment in Titans history, as total enrollment eclipses 10,500 students, a first for the College.
Already the state leader in the Technical College System of Georgia (TCSG) in total unduplicated graduates for 10 consecutive years, the College earns the distinction for the largest fall enrollment in the 22-member system.
"Our commitment to students is the reason we are here today," said. Dr. Ivan H. Allen, on the historic enrollment. "Expanding student activities, renovating facilities, development of the Lofts at Houston Central in partnership with Houston Healthcare, collaborating with Atrium Navicent Health for on-campus clinics for students, exploring global initiatives, and strengthening our commitment to community partnerships, are proving to be beneficial to our robust programs, career training, and workforce development."
CGTC Leadership has been steadily planning for enrollment growth post-pandemic. Traditional strategies like targeted marketing, new program development, and a return to in-person orientation, coupled with new partnerships and innovative agreements, are building a sustainable model for success.
In 2021, the College entered a partnership with Trinity School of Medicine (TSOM) for a global agreement which has since seen the private development of student housing for both institutions adjacent to CGTC's Warner Robins campus, and service-learning study abroad for health sciences program, saving lives in St. Vincent and the Grenadines. And now, students as early as high school dual enrollment can take part in the Medical Professions Transfer Pathway, where qualified associate degree students at CGTC can transfer to compete for admission into medical school.
CGTC's Aviation programs recognized industry demand and opened a night cohort, resulting in the addition of more students who will strengthen the workforce pipeline for Robins Air Force Base and the private aviation industry in Central Georgia. Military and veteran services continue strong participation at the Georgia Veterans Education Career Transition Resource Center under operation of the College, welcoming a grant-funded initiative for high-demand, AI-Enhanced Robotics this fall.
Dual Enrollment has also played a significant role in the numbers.
"We worked in all counties to offer more dual enrollment opportunities and strengthened our relationships with school districts," said director of High School Initiatives, Kim Gunn. "We invited students to our aviation partnership in Macon, hosted events on campus to highlight opportunities in various allied health programs, and sang the praises of this cost-saving program that gets students ahead in their education and career."
Dual enrollment accounted for more than 4,800 students in Fall 2023. Through Dual Enrollment, high school students can earn college course credit through a variety of options. Dual enrollment opportunities enhance student engagement, improve graduation rates, and increase student learning.
With tuition covered under state funding, and fees waived by the College, high school students can get a jump start on their college career by simultaneously earning college and high school credit at little or no cost to the student.
 CGTC has a second window to enroll this Fall. Fall Session two opens October 10, apply at www.centralgatech.edu/apply.
PHOTO: Alongside Titus the Titan, CGTC's mascot, students, faculty, and fans of CGTC Football cheer on the team at the College's inaugural home game on September 23. New student activities, club sports, wellness facilities, and innovative and consistent programming have helped CGTC achieve the largest fall enrollment in the 22-member Technical College System of Georgia.