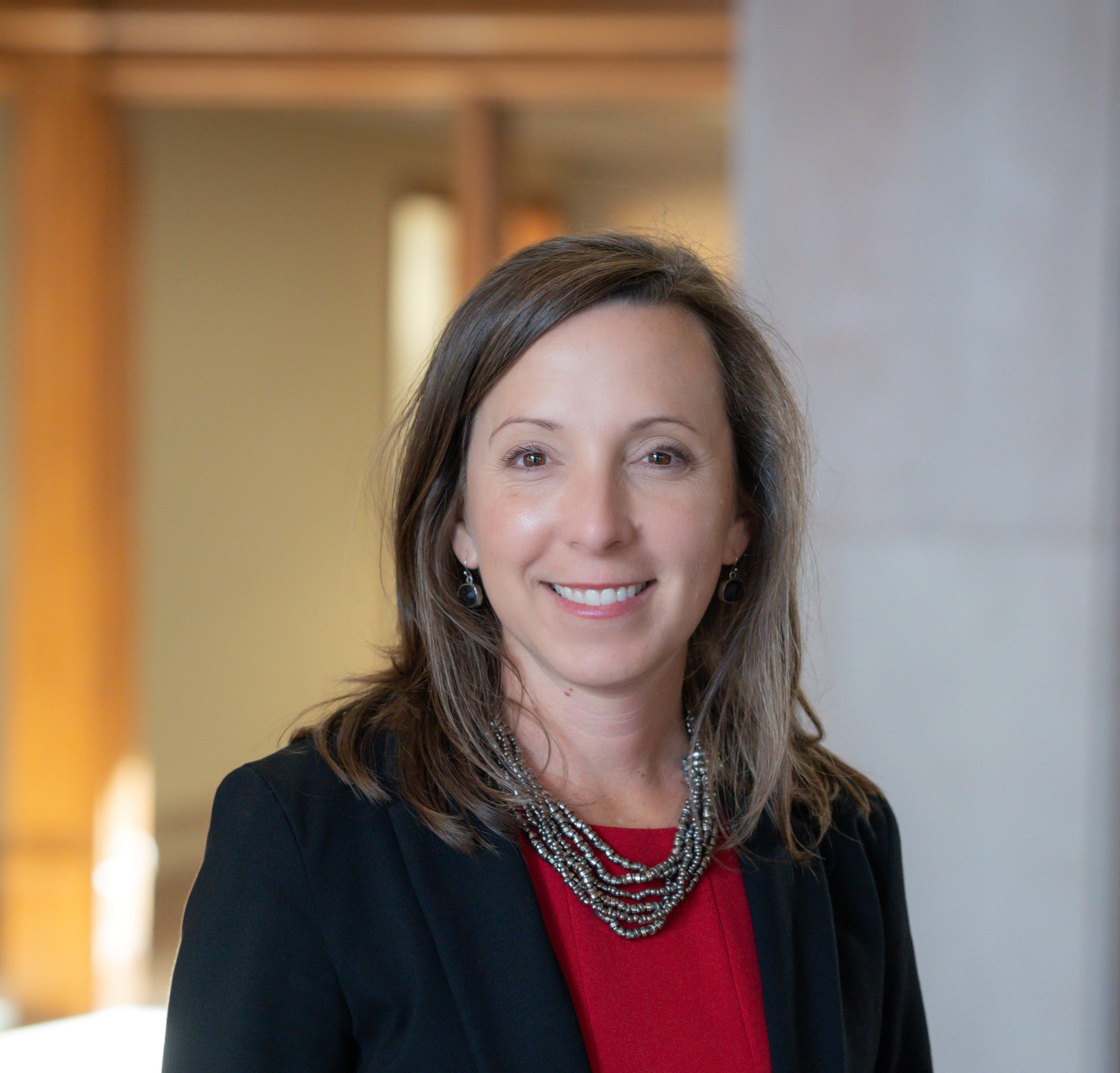 Warner Robins, GA – Andrea Griner, vice president of Economic Development at Central Georgia Technical College (CGTC), has been recognized as the 2022 Workforce Champion by the Greater Macon Chamber of Commerce for her contributions to Macon's economic success. Griner was acknowledged for her community engagement, commitment to the mission of the Greater Macon Chamber to advance business success in the region, and her personal impact on the community.
"It is such an honor to be recognized as the 2022 Workforce Champion by the Greater Macon Chamber of Commerce," said Griner. "I hope this will put a spotlight on the important work Central Georgia Technical College is collectively doing to develop the workforce in Macon-Bibb and throughout the middle Georgia region."
Griner, who began working for the college as a Project Manager in the Economic Development in 2014, became vice president of the department the following year. As vice president, Griner has secured countless partnerships and thousands of training hours with local industries. Under her leadership in 2021 alone, more than 15,000 Georgia workers with 250 companies, received nearly 3 million customized industry training hours.
"Throughout her tenure at CGTC, Mrs. Griner has performed exceptionally in her role to help secure business and industry prospects in our region, provide customized training and continuing education to thousands in the local workforce, and help solidify the economic footing in our local communities," said Dr. Ivan Allen, president of CGTC. "The results speak for themselves. In the most recent fiscal year, Mrs. Griner's team was responsible for providing over 85 percent of the total training hours provided statewide by the Technical College System of Georgia. She is well-deserving of this recognition."
Griner was awarded the designation by the chamber and its annual meeting in December.
About Central Georgia Technical College:
Central Georgia Technical College, a unit of the Technical College System of Georgia, offers credit instruction, adult education, and customized business and industry training through traditional and distance education delivery designed to promote community and workforce development.
The College is accredited by the Southern Association of Colleges and Schools to award associate degrees and many programs hold industry-specific accreditations, licensure, and approvals from various state and national agencies. CGTC continues to contribute to economic and workforce development in its eleven-county service area and throughout the State of Georgia.