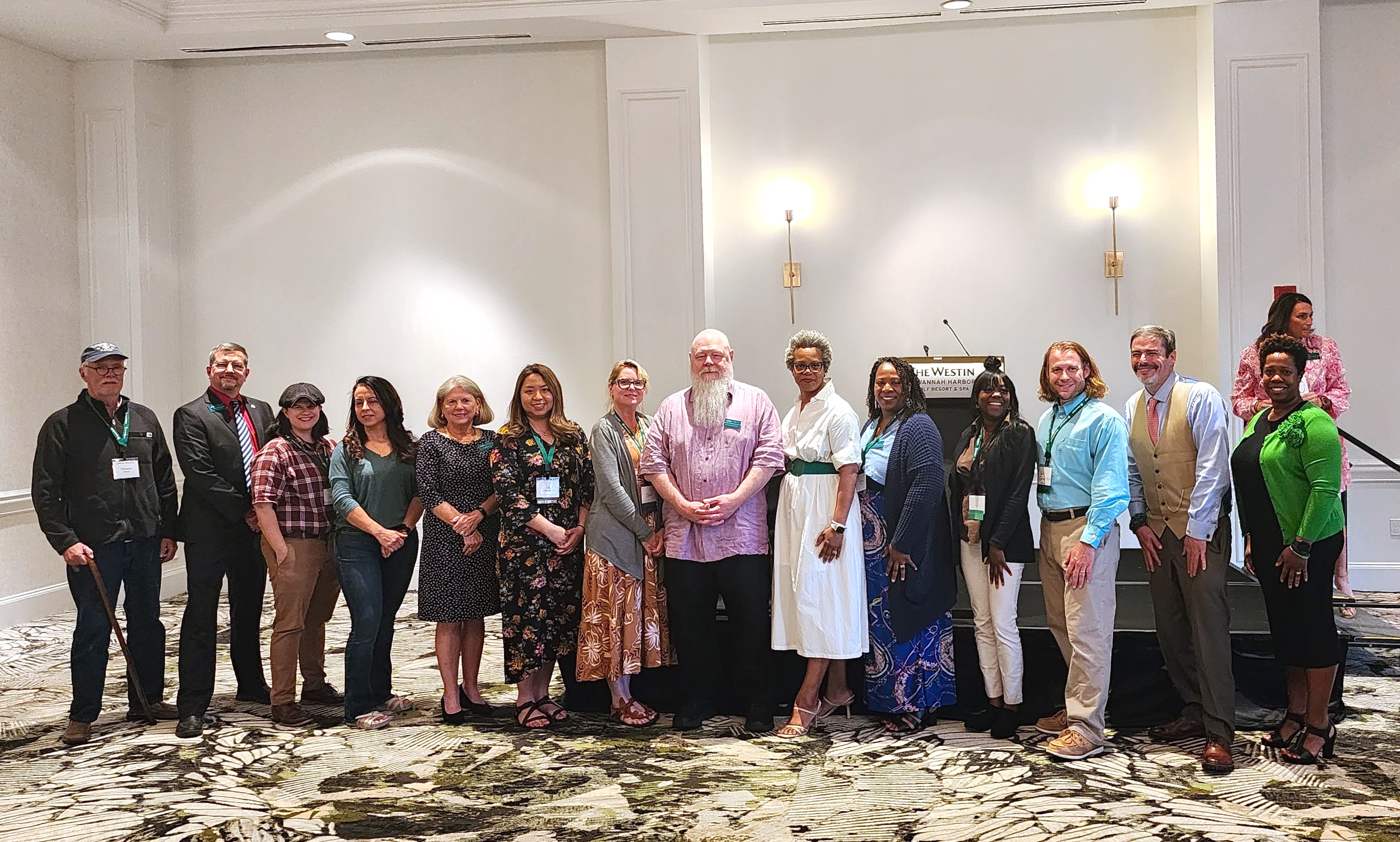 Macon, Ga. – Tonja Simmons Lee, executive director for Counseling Services at Central Georgia Technical College (CGTC) has been appointed as the chair of Professional Development for the Licensed Professional Counselor Association (LPCA) Board of Georgia for the 2023-2024 term. 
This esteemed position was conferred upon Simmons Lee during the 35th Annual Convention and Conference held in Savannah, GA, earlier in May. Under the theme "Finding Balance", the swearing-in ceremony marked a significant milestone in her career, where she stood alongside Dr. David Markwell, the LPCA Board President. 
Simmons Lee brings a wealth of experience and expertise to her new role, having previously served as the co-chair of the same committee during the 2022-2023 term. Her dedication and contributions to the field of counseling have been exemplary, making her an ideal candidate to lead the LPCA's Professional Development efforts. 
She also leads the Office of Counseling Services at CGTC which provides assistance and guidance in resolving personal, social, or psychological problems and difficulties through counseling, so that students are better able to achieve their academic goals and reach their full potential. 
As the chair of professional development, Simmons Lee will play a pivotal role in shaping the professional growth of LPCA members across Georgia. With her visionary leadership and commitment to promoting excellence in the counseling profession, she aims to enhance the skills and knowledge of LPCA members, ensuring they are equipped to meet the evolving needs of their clients. 
"Professional development is an ethical imperative in mental health that encourages lifelong learning," said Ms. Simmons Lee. "Having continuing education opportunities that provide therapists and counselors with the knowledge and skills to build their expertise is the most effective way to support them and those they serve." 
CGTC and its leadership congratulate Simmons Lee on this significant achievement and representation of the College. Her dedication to the counseling profession aligns with the college's mission of empowering students and the community through comprehensive counseling services. 
For more information about the Licensed Professional Counselor Association (LPCA) Board of Georgia and its initiatives, please visit their website at https://www.lpcaga.org. 
For more information about Counseling Services at CGTC visit, Counseling Services | Central Georgia Technical College (centralgatech.edu).