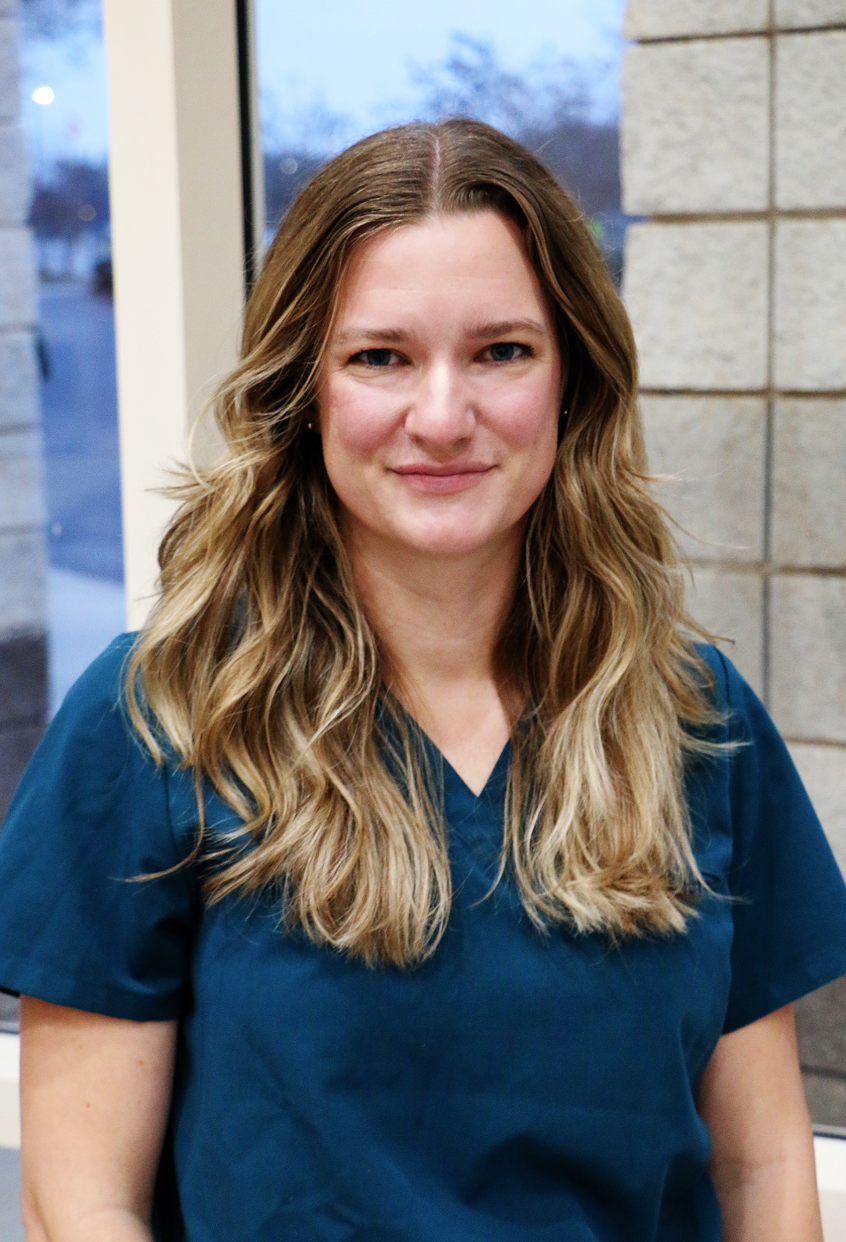 Warner Robins, Ga. – The U.S. Department of State's Benjamin A. Gilman International Scholarship Program recently awarded Hilary Bretz, a Registered Nursing student at Central Georgia Technical College (CGTC), with a $5,000 Gilman-McCain scholarship for participation in the College's Health Sciences Study Abroad to St. Vincent and the Grenadines January 7-18, 2023.  
Named after the late U.S. Senator John McCain of Arizona, the John S. McCain International Scholarship for Military Families provides awards for child and spousal dependents of active military personnel to study or intern abroad in credit-bearing programs. Bretz, a military spouse, is the College's first Gilman-McCain recipient and is joining the health sciences study abroad for its first run at a technical-focused, service-learning study abroad.  
"I am most excited about learning and experiencing another culture," Bretz said. "I am also very interested in how other countries provide healthcare to their people. Healthcare varies so much between countries and economic groups, and I'm interested in learning how people obtain the care they need and how it is provided." 
Alongside Trinity School of Medicine, CGTC's Office of Global Initiatives and its Health Sciences division have developed a study abroad model for students to learn and engage communities abroad with real-world skills. While in St. Vincent and the Grenadines, Bretz and her peers will take part in patient care education classes, volunteer service in clinics, and experience global healthcare practices from professionals on the island. 
With a population of just over 105,000, the "Island of the Blessed," as locals call St. Vincent and the Grenadines, shares similar healthcare challenges to rural communities in the College's service area. CGTC's Health Sciences curriculum regularly requires students to actively engage in community volunteer healthcare as a response to similar challenges. Students in advanced courses for the Associate of Science in Nursing (Registered Nursing), Dental Hygiene, and Paramedicine, will take part in addressing areas of need in St. Vincent and the Grenadines through volunteer education in a unique experiential learning study abroad format. 
CGTC's Office of Global Initiatives is proud of Bretz's accomplishment and looks forward to supporting her throughout her project associated with the scholarship. Like her peers, Bretz chose this model of study abroad experience to directly impact her career goals and fulfill a desire for her to volunteer.  
"Being a military spouse means my family could be stationed throughout the world, so I need to be ready to volunteer or work in other cultures," she said.  
Bretz's husband is currently in the Air Force, stationed at Robins Air Force Base. Their family is no stranger to the reality of an active-duty military lifestyle. Multiple tours abroad and moving with children became the norm. But for now, Bretz has her moment to make being a Gilman-McCain scholarship recipient significant.  
"Being a Gillman-McCain recipient means that my education expands beyond middle Georgia and this country. It means I am someone who has an interest and a huge opportunity to gain experience through such a great study abroad program." 
Previous participants in study abroad programs at CGTC have been awarded the Gilman Scholarship, which is also part of the Benjamin A. Gilman International Scholarship Program. Applicants for either scholarship must be Pell-eligible to receive the award. For more information about the Gilman and Gilman-McCain Scholarship program visit, https://www.gilmanscholarship.org/ 
 CGTC students interested in study abroad should visit, www.centralgatech.edu/global. 
Photo: Hilary Bretz, Gilman-McCain scholarship winner for CGTC.