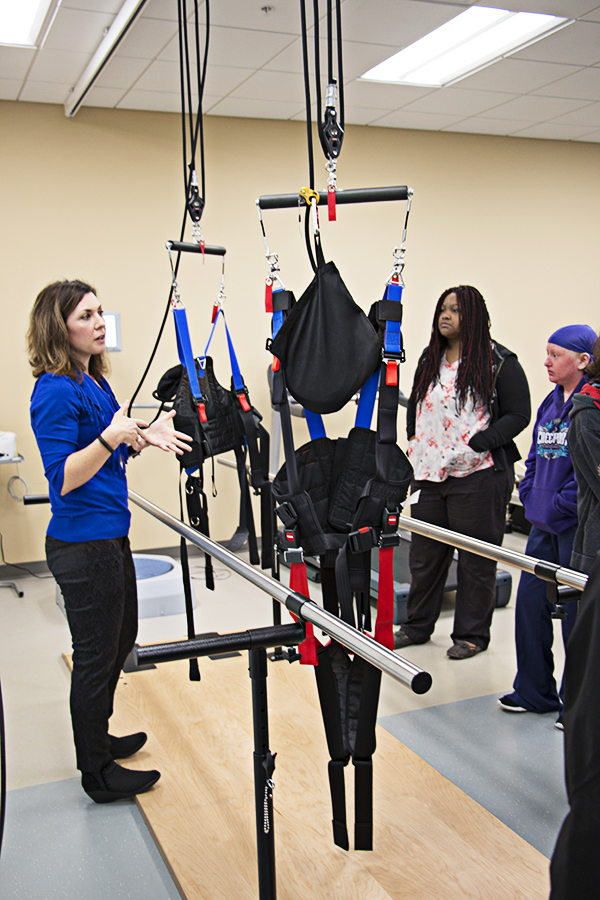 Warner Robins, Ga. – The Health Sciences Division of Central Georgia Technical College (CGTC) announced its newest and most state-of-the-art program recently.  The Physical Therapist Assistant (PTA) program, an associate of applied science degree, on CGTC's Warner Robins campus is now recruiting students for a fall semester 2019 program start.
The Commission on Accreditation of Physical Therapy Education (CAPTE) granted the program Candidacy for Accreditation on November 14, 2018. Candidacy for Accreditation is a pre-accreditation status of affiliation with CAPTE that indicates that the program is progressing toward accreditation and may matriculate students in technical courses. Candidate for Accreditation is not an accreditation status nor does it assure eventual accreditation.
The Health Sciences Division encourages prospective students to inquire about the competitive selection process for enrollment in this in-demand career field.
"The offering of the PTA program at CGTC provides an opportunity for students to pursue a rewarding career in physical therapy," said Mary Walker, program chair for the PTA program.
"PTAs work under the direction and supervision of a physical therapist and enjoy building relationships with patients in a variety of settings.  The exciting part about the program at CGTC is the state-of-the-art facility, highly qualified faculty, and community support to make this program a success from the beginning."
Official development of the program began in September 2016 with careful planning for faculty, classroom spaces, lab equipment and curriculum following criteria specified by CAPTE.
PTA curriculum is rigorous and fast-paced with didactic learning preceding clinical experiences.  The Division will offer the day program Monday through Friday, with three semesters of coursework and one integrated clinical, followed by two long-term clinical experiences during the last semester.  Students will work one-on-one with clinical instructors during clinical experiences for 36-40 hours per week.
The Roy H. "Sonny" Watson Health Sciences Building on the College's Warner Robins campus houses the program. Contemporary features include state-of-the-art equipment such as an active treatment tilt table, ceiling suspension training equipment, endless pool with a water treadmill, laser therapy, as well as dynamic balance testing and training equipment.
For more information about the program, visit the program webpage at http://www.centralgatech.edu/programs-of-study/health-sciences/physical-therapy/ or contact, Mary Walker at 478-218-3765 or mawalker@centralgatech.edu.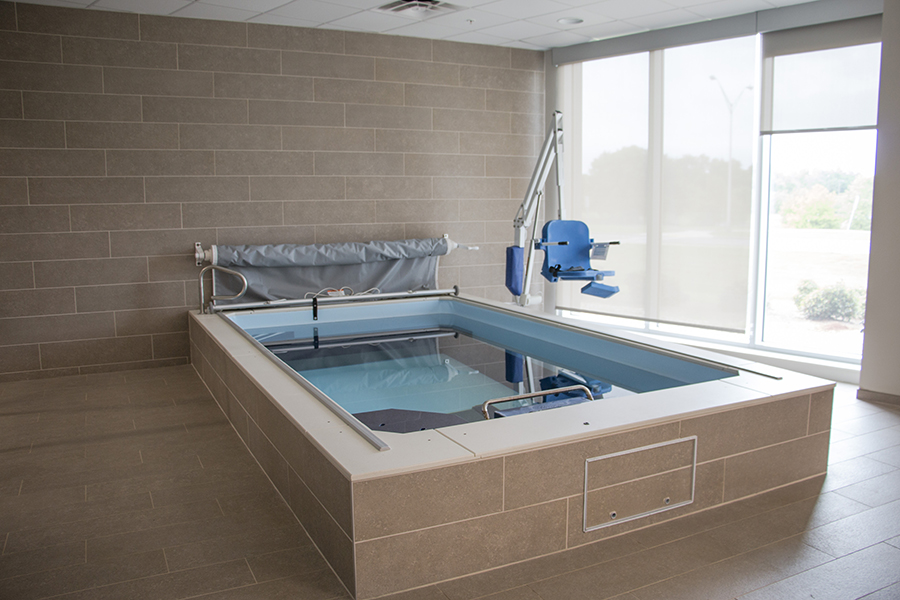 Photo 1: Houston County Career Academy students visit the PTA program lab on the Warner Robins campus of CGTC. Mary Walker, program chair for the PTA program, shares how some of the state-of-the-art equipment is used.
Photo 2: The PTA Lab at CGTC features an endless pool with a water treadmill.