Warner Robins, Ga. – Two years ago, Central Georgia Technical College (CGTC) opened enrollment for the Physical Therapist Assistant program, one of its most innovative and state-of-the-art associate degree programs. Recently, the program successfully completed all requirements and has received accreditation.
The program will celebrate its accreditation and its charter cohort of students in a socially distanced on-campus pinning ceremony, Thursday, December 3, 2020, from 6:00 to 8:00 p.m. in the W-Building, room 113 on the Warner Robins campus.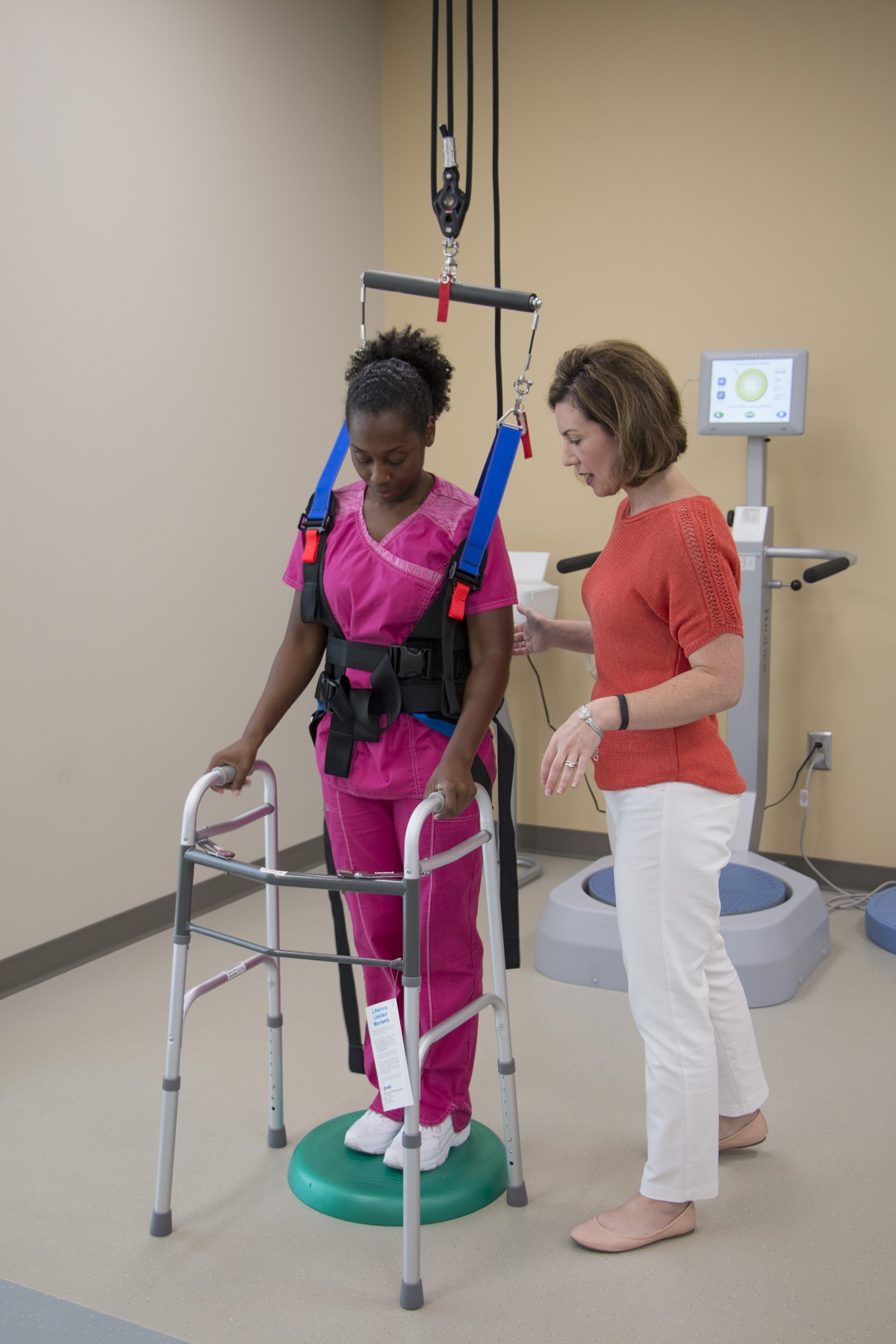 The Commission on Accreditation in Physical Therapy Education (CAPTE), the only accrediting agency recognized by state licensing boards, granted the CGTC Physical Therapist Assistant program Candidate for Accreditation in November 2018. Under the direction of PTA program chair, Mary Walker, the program participated in a series of internal andexternal reviews on multiple levels and through various checkpoints to ensure that, the program progressed toward compliance standards.
Walker said the process is vital to the professional growth of her students saying, "This status allows graduates of the CGTC PTA program to sit for the national licensure examination which is required to practice as a licensed physical therapist assistant in all 50 states."
Accreditation is a necessary step toward licensure. The December 2020 graduating class of the program will have local, state, and national opportunities for employment, following successful attainment of licensure.
Walker also said her current and future students could position themselves to play a pivotal role in the region's recovery from the global pandemic.
"The physical therapy profession has not been immune to reduced work hours and furloughs, however, new opportunities continue to present themselves, including telehealth. PTAs can play a pivot role in emerging delivery of physical therapy services under the supervision of a licensed physical therapist."
Walker said research from the American Physical Therapy Association (APTA) shows a continued effort by professionals in this "essential" health service to meet the needs of their patients and stand in solidarity with other healthcare professionals worldwide.
"As we continue to address health concerns associated with the COVID-19 pandemic, interventions rendered by the PTA will support the supervising physical therapist's plan of care to improve patient's overall health and wellness, mobility, and functional independence," Walker said.
According to the most recent U.S. Bureau of Labor Statistics (May 2019), the national mean wage for physical therapist assistants is just above $58,000 annual income.
The CGTC PTA program is a competitive selection program. PTA curriculum is rigorous and fast-paced with didactic learning preceding clinical experiences.
The Roy H. "Sonny" Watson Health Sciences Building on the College's Warner Robins campus houses the program. Contemporary features include state-of-the-art equipment such as an active treatment tilt table, ceiling suspension-training equipment, endless pool with a water treadmill, laser therapy, as well as dynamic balance testing and training equipment.
For more information about the program, visit the program webpage at http://www.centralgatech.edu/programs-of-study/health-sciences/physical-therapy/, or contact Mary Walker at 478-218-3765 or mawalker@centralgatech.edu.