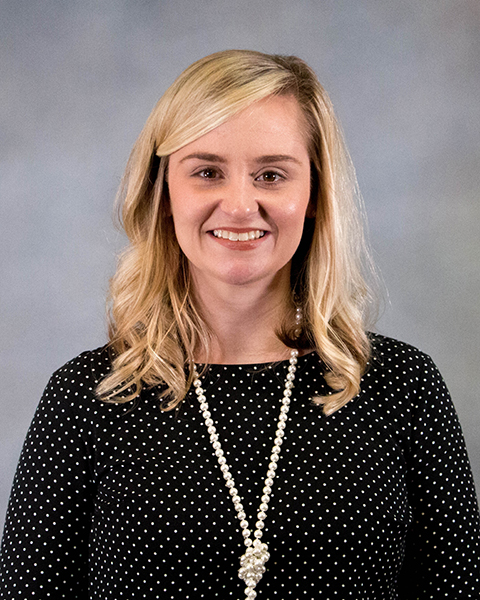 Warner Robins, Ga. – Central Georgia Technical College (CGTC) designated Heather Williamson, 32, an Early Childhood Care and Education (ECCE) student, as the winner of the Georgia Occupational Award for Leadership (GOAL) at the College's Awards Day ceremony earlier this month. Williamson will now move on to the regional and state GOAL competitions in the spring of 2019.
"So many candidates were equally capable of representing the College," Williamson said, "I heard a couple of the finalists speak, and it hit home with me that anyone can relate to each of their stories. I thought they were just as deserving as anyone else."
Williamson's journey to CGTC is noteworthy. At 17, she was a victim of domestic violence and it changed her approach to life. She noticed more anxiety, depression, and isolation among her friends.
When her life started to improve after rough years in a small high school, she married her husband, Michael and took to being the best mother she could for her son, Camden, and daughters, Cali Grace and Chaney Kate.
"I always wanted lots of children," she said. "There was still a part of me, though, that was inspired by my career-driven friends and the purpose I saw in them."
Visualizing purpose in her friends drove her to pursue career training in the Early Childhood Care and Education program at CGTC. CGTC offered her affordability, positive career outlooks, quality instruction and a sense of belonging.
"As much as I am here, I consider it my second home," she said.
Williamson said she believes her greatest personality trait is passion, noting it as the key factor she feels judges saw in her.
GOAL selection follows an initial interview round to narrow a field of nominees. Then, a panel of community judges shortens the group to four finalists. The three other finalists for the CGTC GOAL award were alternate, Larry Jackson, Sarah Robinson, and Tiffany Scott.
Ultimate goals for Williamson include earning her bachelor's degree and working her way toward a position as an assistant principal of instruction for a school district.
Williamson continues to let her own children be her reason for wanting to work with other children. She holds a part-time lead teacher position at a local daycare, serves on the PTO Board of Tucker Elementary, teaches Sunday school at Southside Kathleen, and volunteers alongside her daughter with Relay for Life.
Williamson will move on to the central region competition. Following the regional competitions, all college GOAL winners will meet in Atlanta in April where students will have professional development opportunities and compete for the state title.
In addition to her duties as the GOAL Winner, Williamson will also compete this spring with other CGTC students in a SkillsUSA sanctioned event.
About GOAL
GOAL, a statewide program of the Technical College System of Georgia, honors excellence in academics and leadership among the state's technical college students. Each of the state's 22 technical colleges selected local GOAL winners.
Photo: CGTC's GOAL winner, Heather Williamson.