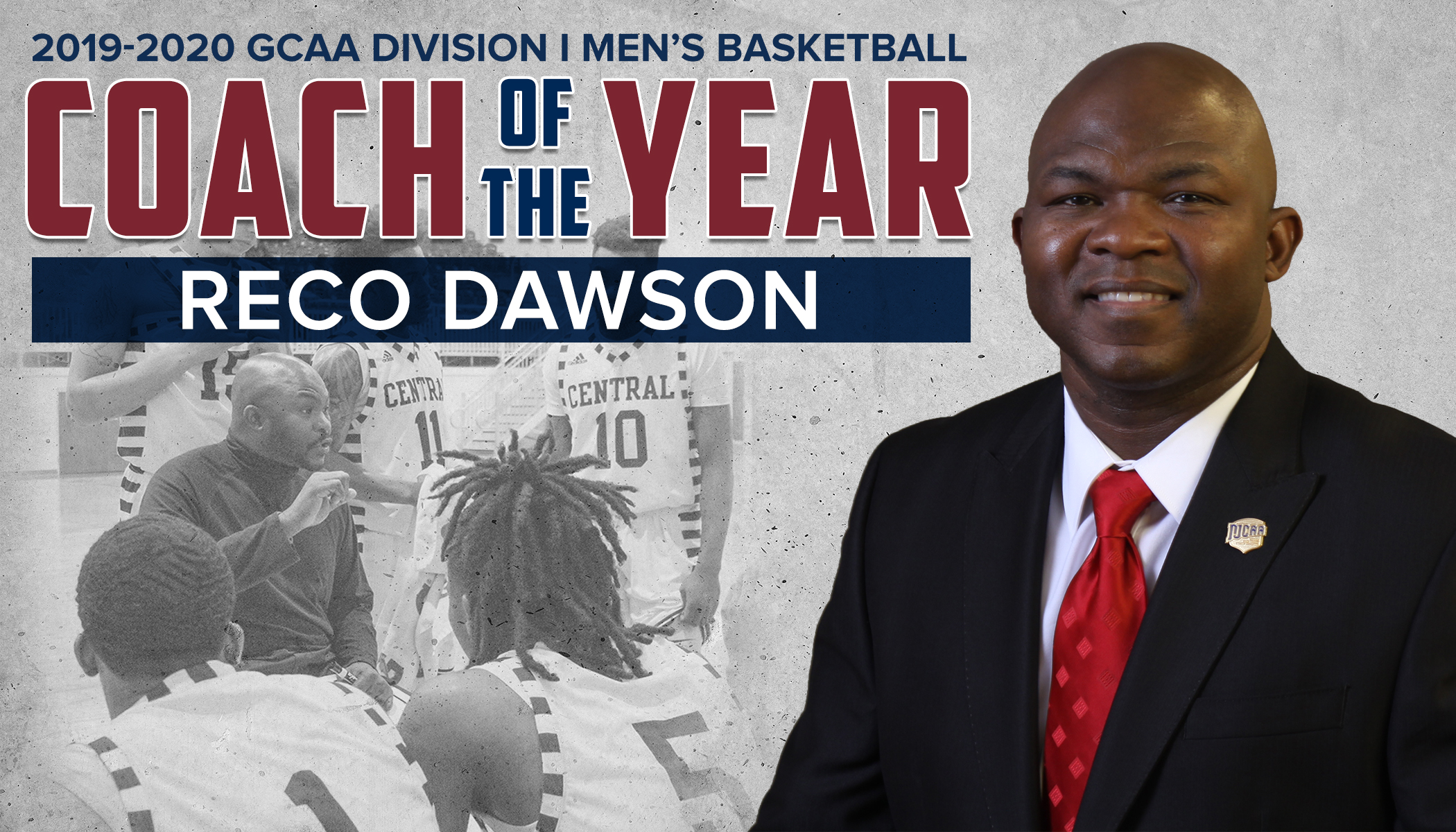 Macon, Ga – Central Georgia Technical College (CGTC) men's basketball head coach, Reco Dawson, was recently named the 2019-2020 Georgia Collegiate Athletic Association (GCAA) Division I Men's Basketball Coach of the Year.
Coach Dawson is in his eighth season as the Titans head coach and his fifteenth year coaching collegiate-level basketball. In his career, Dawson has coached 27 GCAA First and Second Team All-Conference players, two GCAA Players of the Year, three National Junior College Athletic Association (NJCAA) All-Americans, two NJCAA All-Tournament players, one GCAA Defensive Player of the Year, two Georgia Basketball Coaches Association (GABCA) selections, and one GABCA Newcomer of the Year.
Dawson led the Titans to their first GCAA playoff appearance during the 2012-13 season, and their first GCAA playoff win in 2014. In his second season as head coach, Dawson guided the Titans to a second-place finish in the conference championship, which earned them a zone qualifying bid to the NJCAA National Tournament. In 2018, the Titans won their first title as the GCAA Division I Men's Basketball Champions. The program earned its second-consecutive title in 2019.
When asked how he felt about winning Coach of the Year, Coach Dawson made sure to note that this award is not just about him. "This accomplishment is an extension of our coaching staff," said Dawson. "I'm so fortunate to have Byron Mincey as an assistant, who works very hard with our day-to-day operations. We are very fortunate to coach good kids with big hearts who go about things the right way."
Coach Dawson added that his Coach of the Year honor is a team award, and that his motto "God first, work until!" is what guides the men's basketball program and their pursuit of success.
Having worked alongside Coach Dawson since he was hired in 2012, this award came as no surprise to CGTC athletics director, Dr. Rorie Bradley. "Reco Dawson has proven himself to be a championship coach, and I am excited for him to receive this award," said Dr. Bradley.
"Watching Reco over the past eight years, I can attest to his hard work and dedication. Coach Dawson, Assistant Coach Byron Mincey, current players, and former players have all contributed to the success of our men's basketball program and have set the standard of competing for championships."
A native of Macon, Georgia, Dawson helped lead the Southwest High School boys' basketball team to the 1989 State Championship. Following high school, Dawson was a member of the Georgia Southwestern State University men's basketball team, where he later served on the coaching staff.
About CGTC Athletics:
CGTC is proud to have an intercollegiate athletics program that features Men's and Women's Basketball and Cross Country. The teams are members of the Division I National Junior College Athletic Association (NJCAA) and the Georgia Collegiate Athletic Association (GCAA).
For more information on Central Georgia Tech Athletics, visit www.cgtctitans.com. For the latest news, follow @CGTCAthletics on Facebook, Twitter, and Instagram.