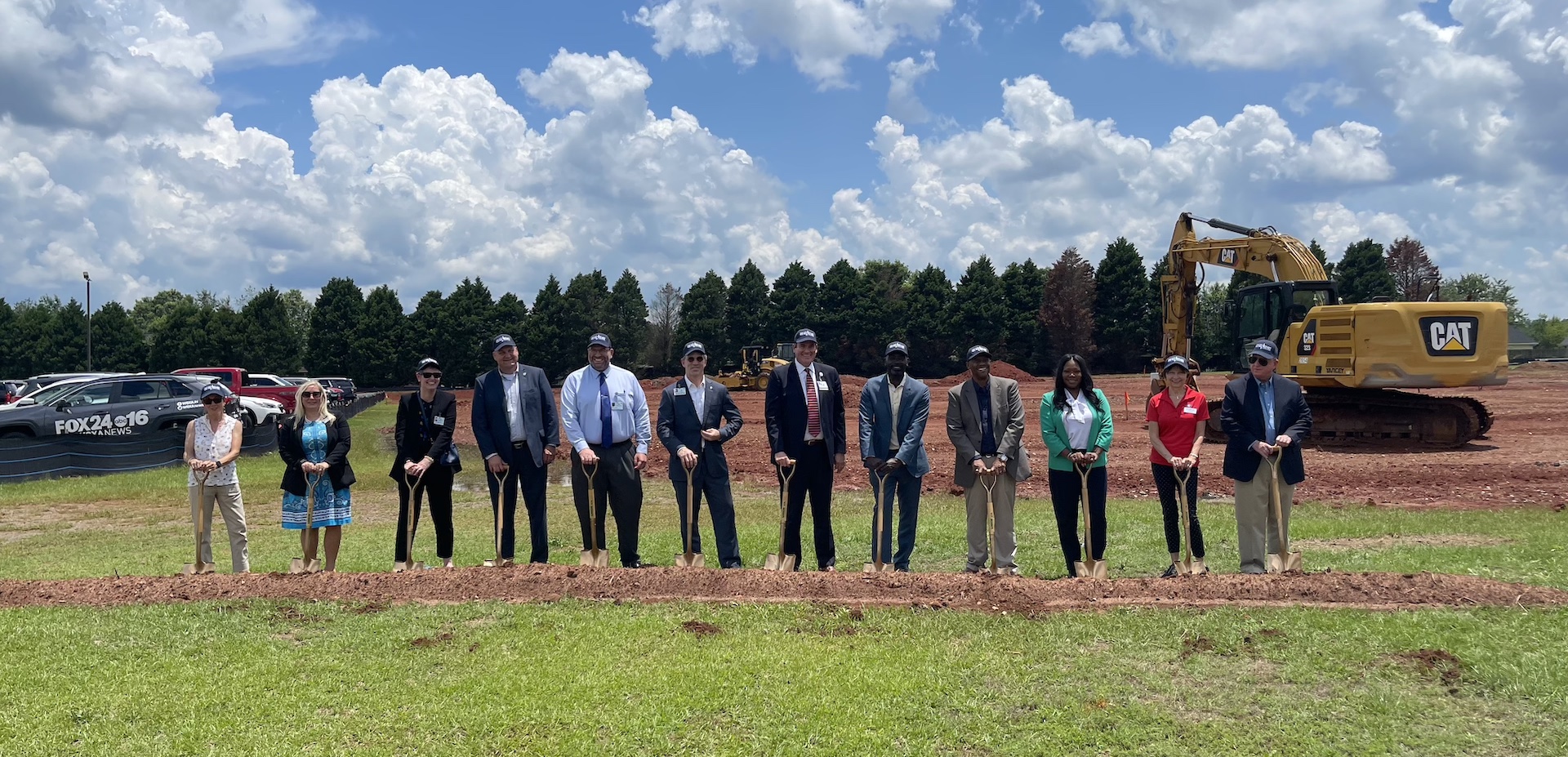 Macon, GA – Atrium Health Navicent and Houston Healthcare are partnering with the Central Georgia Technical College Foundation and Central Georgia Technical College (CGTC) by providing combined gifts of $1.2 million in support of a new health and wellness facility at CGTC's campus in Warner Robins. Atrium Health Field housed at the Roy H. "Sonny" Watson Wellness Complex will host a variety of sports and student activities.    
"Houston Healthcare is excited to support this wellness facility that will afford recreational opportunities and health benefits to everyone at Central Georgia Technical College," says Charles Briscoe, president and CEO of Houston Healthcare. "Investing in CGTC facilities that will attract new students and aid local workforce development is an investment in the future of local healthcare."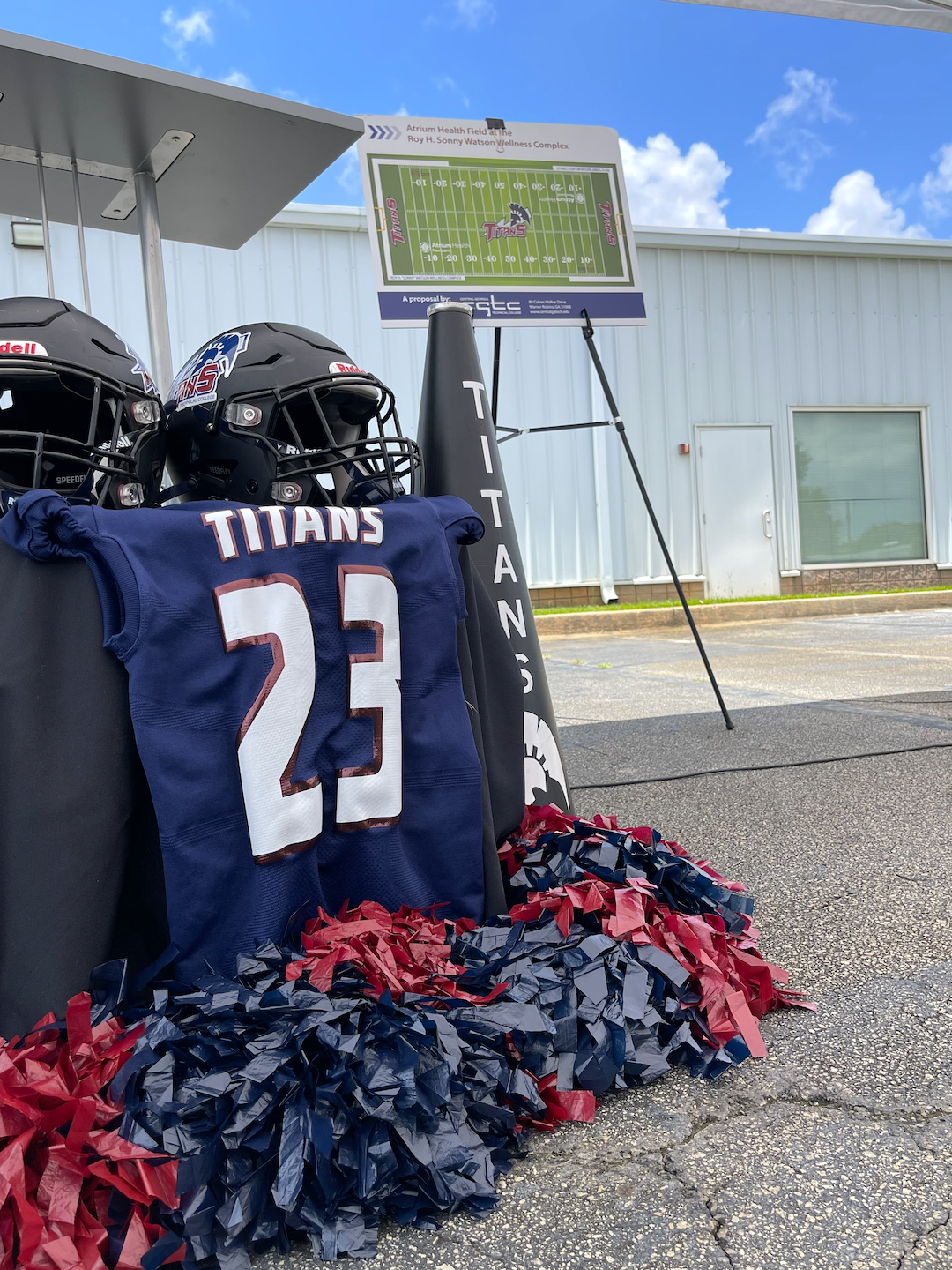 "Atrium Health Navicent's mission is to improve health, elevate hope and advance healing for all, and we're proud to partner with Central Georgia Technical College to promote health through support of the Roy H. "Sonny" Watson Wellness Complex and Atrium Health Field," said Atrium Health Navicent President Delvecchio Finley. "Whether it's providing a place for a football game or a wellness event, this field will have a lasting effect on community health by encouraging students, school staff, and others to live an active, healthy lifestyle."
The facility will not only enhance the campus but will provide a much-needed mechanism to foster the health of students, staff, partners, and neighbors. CGTC's second season of club football will be played at the complex this fall, and there are additional plans to add club soccer in 2024 along with other wellness activities in the future. The facility will also feature an all-weather track.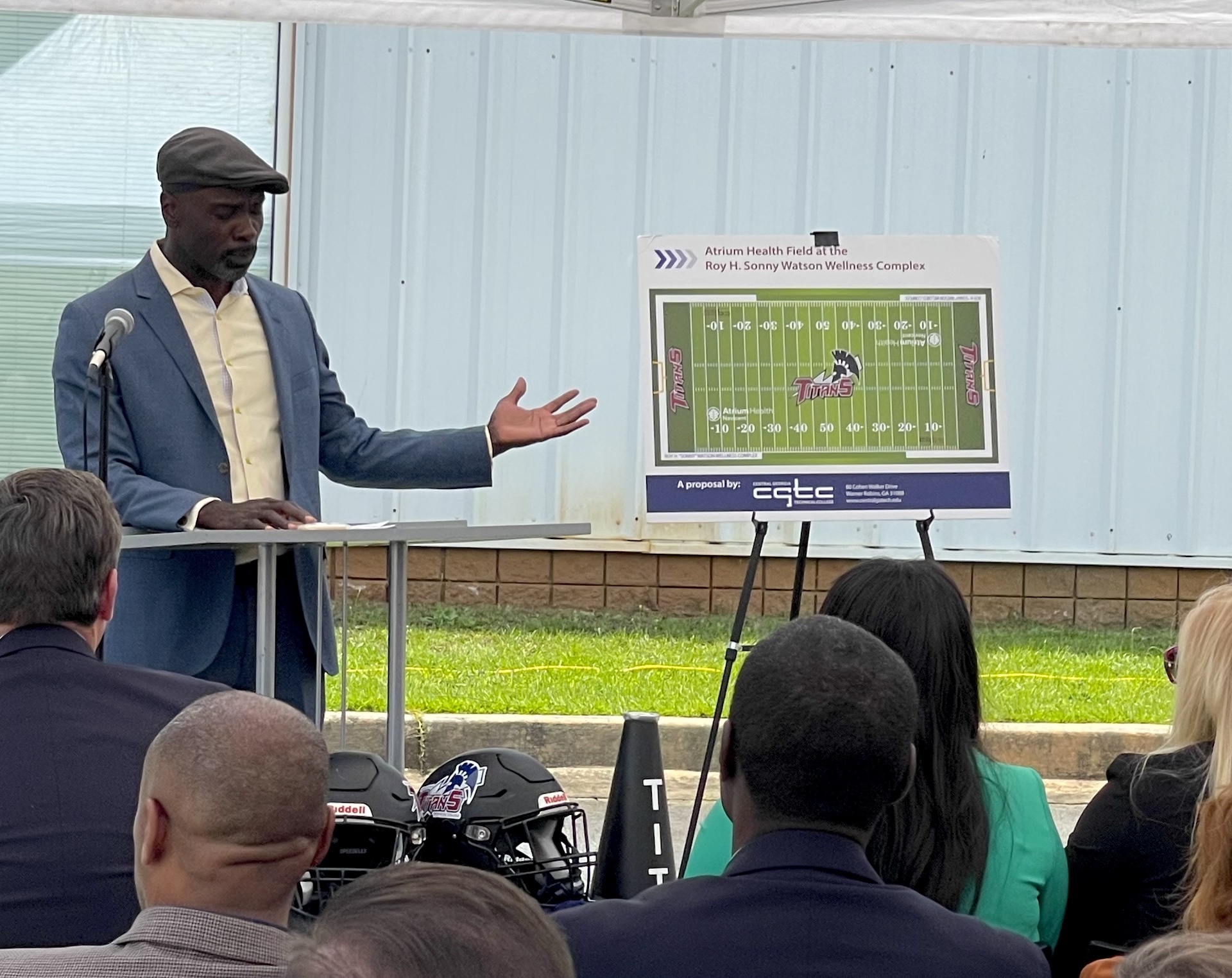 "While remaining focused on academic and workforce excellence, we recognize that the health and wellbeing of our students, faculty, and staff is critical," said Dr. Ivan H. Allen, president of CGTC. "We are honored to continue our longstanding relationship with Atrium Health Navicent and Houston Healthcare, and we are grateful that our efforts to serve our students and our community are a priority for our partners."   
A groundbreaking was held on June 20. A pre-game dedication ceremony for the facility are underway for mid-September in conjunction with a home CGTC club football game. Media are invited to attend and press packages will be available.
Watch this news piece from 41NBC on the groundbreaking: https://www.41nbc.com/new-wellness-facility-will-be-available-for-students-at-cgtcs-warner-robins-campus-this-fall/
---
About the Central Georgia Technical College Foundation 
The Central Georgia Technical College Foundation, a nonprofit, 501(c)3 organization, supports Central Georgia Technical College in its mission to contribute to economic and workforce development in Central Georgia. The Foundation strives to promote community awareness of the benefits offered by the College and to supplement available resources through private funding for capital expansion and improvements, equipment, staff and faculty development, and endowments. 
About Central Georgia Technical College
As a unit of the Technical College System of Georgia, Central Georgia Technical College offers credit instruction, adult education, and customized business and industry training designed to promote community and workforce development. CGTC offers programming throughout its eleven-county service area, the State of Georgia, and globally with quality technical education programs, transferable coursework, study abroad opportunities, dual enrollment and high school equivalency options, re-entry education programs for incarcerated individuals, and NJCAA and club sports, as well as student housing. The College is accredited by the Southern Association of Colleges and Schools Commission on Colleges (SACS COC) to award associate degrees, and many programs hold industry-specific accreditations and approvals from various state and national agencies.
About Atrium Health Navicent
Atrium Health Navicent is the leading provider of health care in central and south Georgia and is committed to its mission of elevating health and well-being through compassionate care. Atrium Health Navicent is part of Advocate Health, which is headquartered in Charlotte, North Carolina, and is the fifth-largest nonprofit health system in the United States, created from the combination of Atrium Health and Advocate Aurora Health. Atrium Health Navicent provides high-quality, personalized care in 53 specialties at more than 50 facilities throughout the region. As part of the largest, integrated, nonprofit health system in the Southeast, it is also able to tap into some of the nation's leading medical experts and specialists with Atrium Health, allowing it to provide the best care close to home – including advanced innovations in virtual medicine and care. Throughout its 125-year history in the community, Atrium Health Navicent has remained dedicated to enhancing health and wellness for individuals throughout the region through nationally recognized quality care, community health initiatives and collaborative partnerships. It is also one of the leading teaching hospitals in the region, helping to ensure viability for rural health care for the next generation. For more information, please visit www.NavicentHealth.org.
About Houston Healthcare
Houston Healthcare serves over 300,000 people every year in multiple locations throughout Houston County. Our 282 inpatient beds, three urgent care facilities, nine physician practices and numerous ancillary services have one goal—taking care of the people that call Houston County and surrounding communities home. We provide a wide range of services, including: inpatient and outpatient surgery, Maternity and neonatal intensive care, Advanced cardiovascular care, Urgent care, Electronic intensive care units, Advanced imaging services, Psychiatric care, Physical and cardiac/pulmonary rehabilitation, Orthopedics and joint replacement, Oncology treatment and 24-hour emergency care. For more information, please visit www.hhc.org.