Warner Robins, Ga. – Students in Central Georgia Technical College's (CGTC) Engineering Technology program recently visited Fort Valley State University (FVSU) to explore avenues for post-graduate study.
The trip included information on job placement, participant testimonials, and demonstrations from current FVSU students on recently completed projects.
The students that participated in the trip to FVSU are a part of the pilot program offered to Engineering Technology students through the ProActive Student Success (PASS) program. PASS is a student support program that focuses on helping students immerse and engage in their major of study. PASS provides peer bonding, career coaching, and hands-on interactions that promote graduation attainment.
"Everyone seemed to enjoy seeing how the different labs were set up and viewing the equipment used," said Bonnie Quinn, the director of Institutional Effectiveness. "The feedback from the students was very positive; with one student proclaiming to the FVSU faculty that he would see them in a couple of years. The trip was a great success."
Through an articulation agreement between CGTC and FVSU, Engineering Technology associate degree graduates can transfer their credits toward a four-year Electronic Engineering Technology degree with FVSU or a four-year Engineering Technology degree with Kennesaw State University (KSU).
"Students are expressing lots of interest in continuing on to the four-year program," Quinn said. "Starting with CGTC saves students money on tuition, offers smaller class sizes, and provides hands-on learning opportunities from the first semester."
Engineering Technology students will have an opportunity to visit KSU in February.
For more information on the Engineering Technology program at CGTC, contact its program chair, Garrett Sisk at gsisk@centralgatech.edu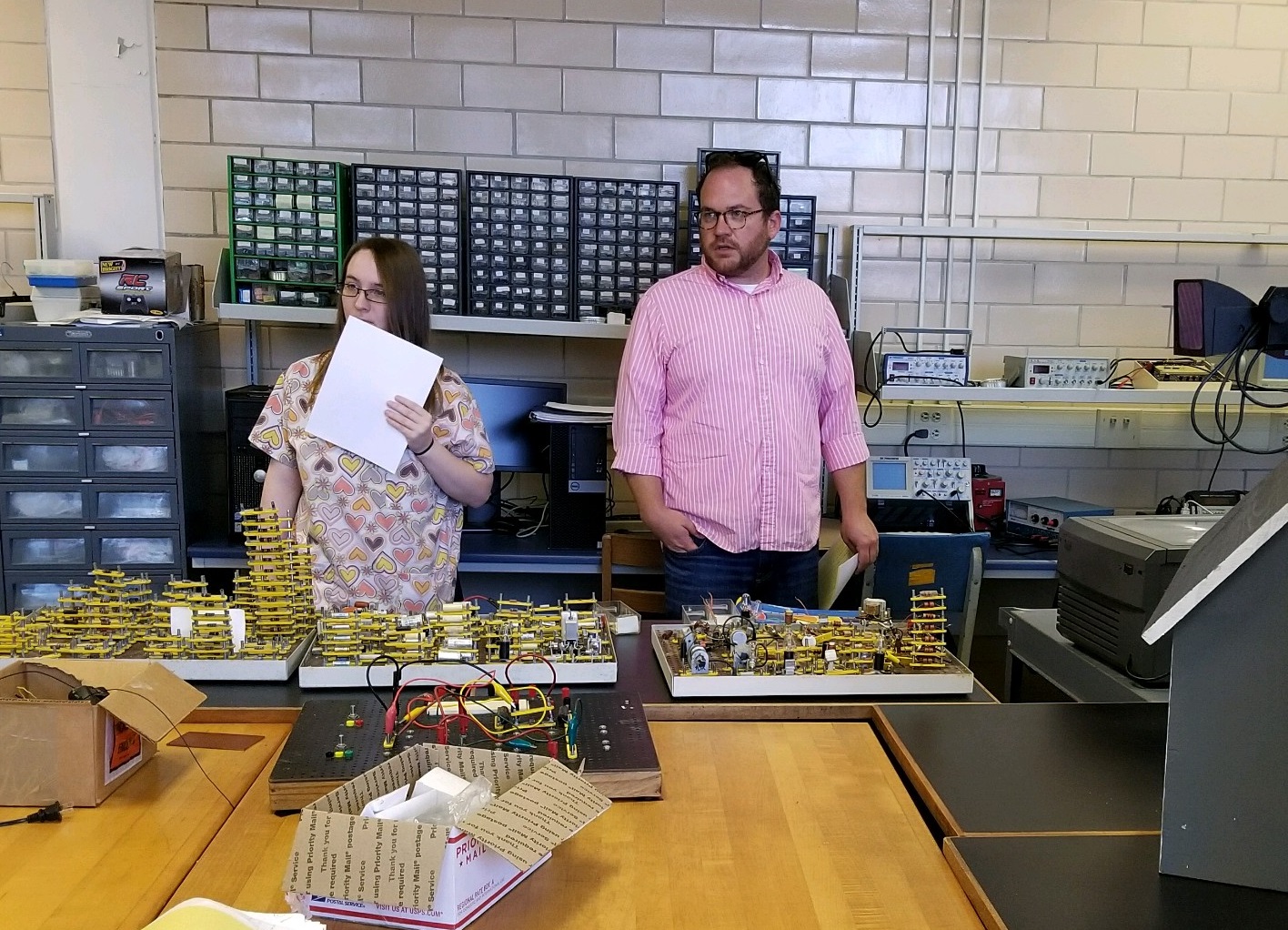 Engineering Technology program chair, Garrett Sisk, tours a lab at Fort Valley State University alongside CGTC student, Julie Warner. Engineering Technology is a non-traditional occupation for women.