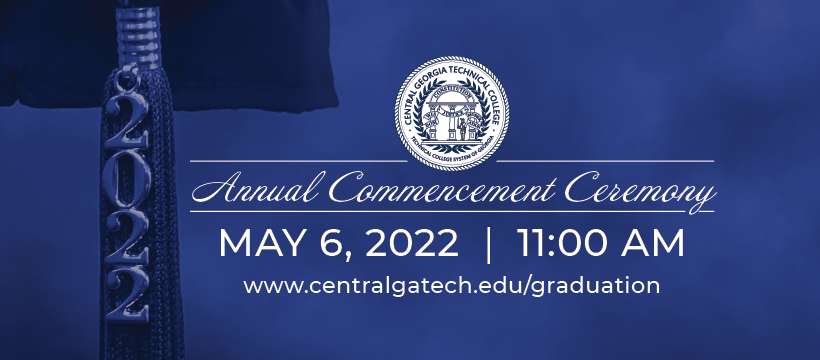 Macon, Ga. – Central Georgia Technical College (CGTC) is pleased to announce the return of its annual commencement ceremony to the Macon Centreplex on Friday, May 6 at 11 a.m.
As the College once again prepares to honor the accomplishments of graduates, attendees are asked to be aware of the time change. Different from previous ceremonies at the Macon Centreplex, CGTC's 2022 Commencement Ceremony will take place in the morning. The event is free and open to the public.
Given the changes to ceremonies of the past few years, College administrators expressed the importance of returning to traditions of old, and are excited to welcome attendees ready to celebrate and honor the success of CGTC graduates.
Graduates and their families are encouraged to visit, www.centralgatech.edu/graduation, for details on parking, graduate entrances, and more.
CGTC's ceremony will be live-streamed and may be viewed at www.centralgatech.edu. A special link will be available the day of the event.