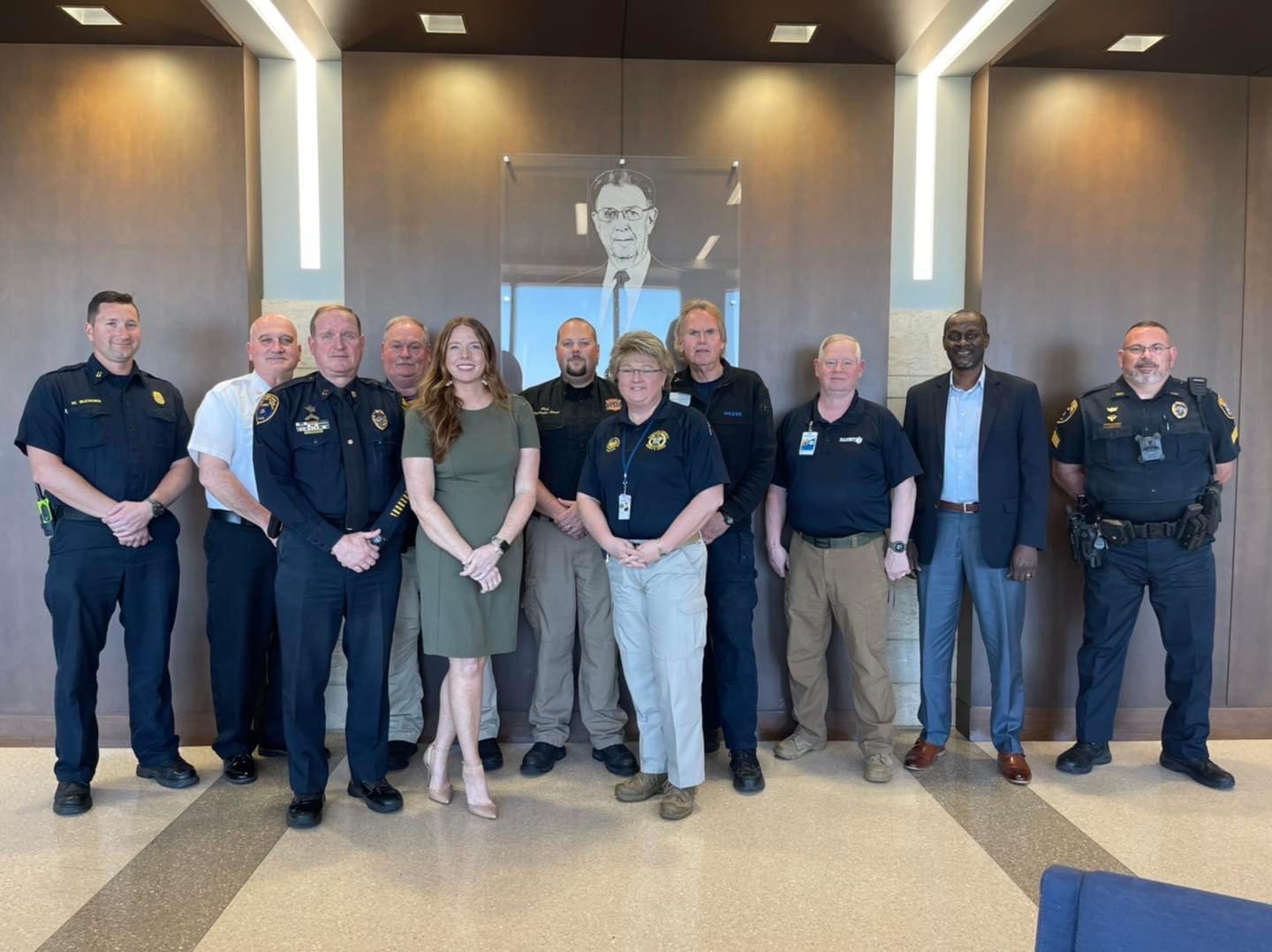 Warner Robins, Ga. – Central Georgia Technical College (CGTC) campus police, in partnership with the Warner Robins Police Department, Warner Robins Fire Department, Houston County Healthcare, Georgia State Patrol, Houston County Emergency Management, Houston County Fire Department, Houston County Sheriff's Office, Houston County 911, and other regional emergency response personnel, will meet Tuesday, April 5th at 12:30 pm in the Watson Building Boardroom on the Warner Robins campus, to discuss the recent mass casualty training event at CGTC. The group will recap the drill, discuss needed changes, and future simulation expansion.

"This training is something that doesn't happen often, even for law enforcement, especially in collaboration with so many other agencies," said Bob Wilbanks, Chief of Police for CGTC. "Training with these blended teams, enhances our ability to effectively communicate and rapidly overwhelm threats anywhere in Central Georgia. It tremendously enhances our ability to recover victims and save lives when terrible incidents occur."

"It was a group effort, and we took a lot away from the exercise," said Captain Clay Chambers, with the Houston County Sheriff's Office. "The Sheriff's office appreciated being a part of this training opportunity. Training together is a benefit for us and our community."

The active shooter simulation is the largest, local training event for Houston County Emergency Responders. In pursuit of mock shooters, law enforcement was able to train and implement current emergency response practices. Participants from each emergency response division will discuss how well the collaboration worked, policies that need to be updated, and expansion of future simulations to include neighboring cities.

Media will be invited to attend the roundtable review and discussion. Leaders from Houston County Emergency Response will take questions about the simulation, current policies, and desired changes, as well as training expansion.
Central Georgia Technical College, a unit of the Technical College System of Georgia, offers credit instruction, adult education, and customized business and industry training through traditional and distance education delivery designed to promote community and workforce development.

The College is accredited by the Southern Association of Colleges and Schools Commission on Colleges to award associate degrees and many programs hold industry-specific accreditations, licensure, and approvals from various state and national agencies. CGTC continues to contribute to economic and workforce development in its eleven-county service area and throughout the State of Georgia.