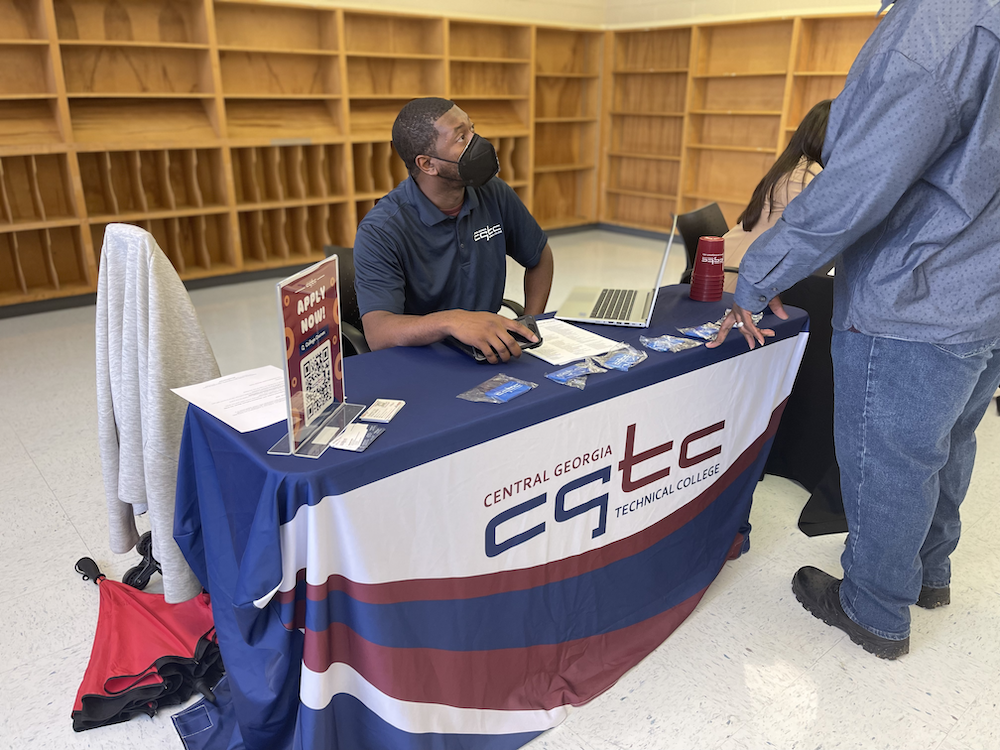 Warner Robins, GA – Central Georgia Technical College and Middle Georgia WorkSource are hosting an in-person job fair on Thursday, June 2nd, at the New Greater Allen Temple AME Church. The church is located at 1235 Jones Road – Peach Parkway, in Byron, Georgia, 31008. The goal of the event is to assist adults, youth, and dislocated workers in central Georgia find employment and improve their quality of life.

"At Central Georgia Technical College, our Adult Education division provides no-cost training services to students with a goal of developing high demand career skills while furthering their education," said Melodi Robinson, the Assistant Director of Operations in the Adult Education Division at Central Georgia Technical College. "By participating in this job fair, we are offering our students a direct line to employers looking to hire people right here in our community."
The job fair will feature businesses looking to hire for over 200 plus open positions. Employers will be on site accepting applications and greeting applicants.
"The One-Stop American Job Center and our partner, Central Georgia Technical College, are glad to provide this free career fair in hopes that we can help our community connect talent to opportunity," said Paul Allen, the One-Stop Operator with Middle Georgia Consortium.'
In addition to the job fair, the Department of Public Health will be on site offering free COVID19 vaccines and boosters with a $100 incentive for the first or second dose.

About CGTC:

Central Georgia Technical College, a unit of the Technical College System of Georgia, offers credit instruction, adult education, and customized business and industry training through traditional and distance education delivery designed to promote community and workforce development.

The College is accredited by the Southern Association of Colleges and Schools to award associate degrees and many programs hold industry-specific accreditations, licensure, and approvals from various state and national agencies. CGTC continues to contribute to economic and workforce development in its eleven-county service area and throughout the State of Georgia.

About Middle Georgia WorkSource:

Middle Georgia WorkSource is a one-stop career center providing high-quality and innovative recruiting solutions like job fairs, pre-screening events, and on-the-job training. For more information, contact Paul Allen at pallen@inthedoornow.com