MILLEDGEVILLE, GA– Warner Robins native, Evan Haslund, makes history as Georgia Military College's (GMC) first online graduate for its Bachelor of Applied Science (BAS) Degree Program in Business Management! He completed his classes on September 22, 2017. It's an accomplishment he's proud of.
"It feels really good," said Evan Haslund, GMC BAS Graduate. "I like to challenge myself in any way that I can."
Haslund obtained his Associate of Applied Science (AAS) Degree in Business Management at Central Georgia Technical College. He was able to easily transfer his credits from Central Georgia Technical College to GMC through an articulation agreement in place between both institutions. He began taking his BAS classes at GMC in the fall of 2016. The 26-year-old is the proud owner of Integrity First Cleaning Service of Middle Georgia in Warner Robins. It's a family business that he took over from his mother nearly two years ago. He says the business management classes he took at GMC are preparing him for the expansion of his business.
"One class I took was project management and the goal of my project was to hire two people for my cleaning business by the end of the year," said Haslund. "It was about planning everything out, organization, and implementing the steps to actually hire people."
Dr. Tianna Marynell is GMC's Division Chair for Business and Computer Information Systems. She designed the BAS course in Business Management to help students reach new heights in their career.
"Earning a bachelor's degree opens the door for career advancement opportunities," said Dr. Tianna Marynell, GMC's Division Chair for Business and Computer Information Systems. "Georgia Military College's BAS programs are designed to provide students with a solid foundation of knowledge centered around real world applications. Our BAS degree programs provide students with an AAS degree, like Evan, the opportunity to fulfill their dream of completing a bachelor's degree and enhance their management skills for operating their own business."
Since taking over the family business, Haslund has quadrupled the amount of clients. He's now hoping to one day be able to hire others to do the work and manage them. He's also working on starting a shaved ice business with a friend and hopes to be in business by spring of next year. Jody Yearwood, GMC's Executive Director of the Online Campus, says Haslund's achievement is an inspiration to others.
"We are so proud of Evan and his accomplishments," said Jody Yearwood, GMC's Executive Director of the Online Campus. "The online campus prides itself on its ability to give working adults a chance to further their education. We wish that all students will learn from Evan's example that hard work and dedication will pay off in the end."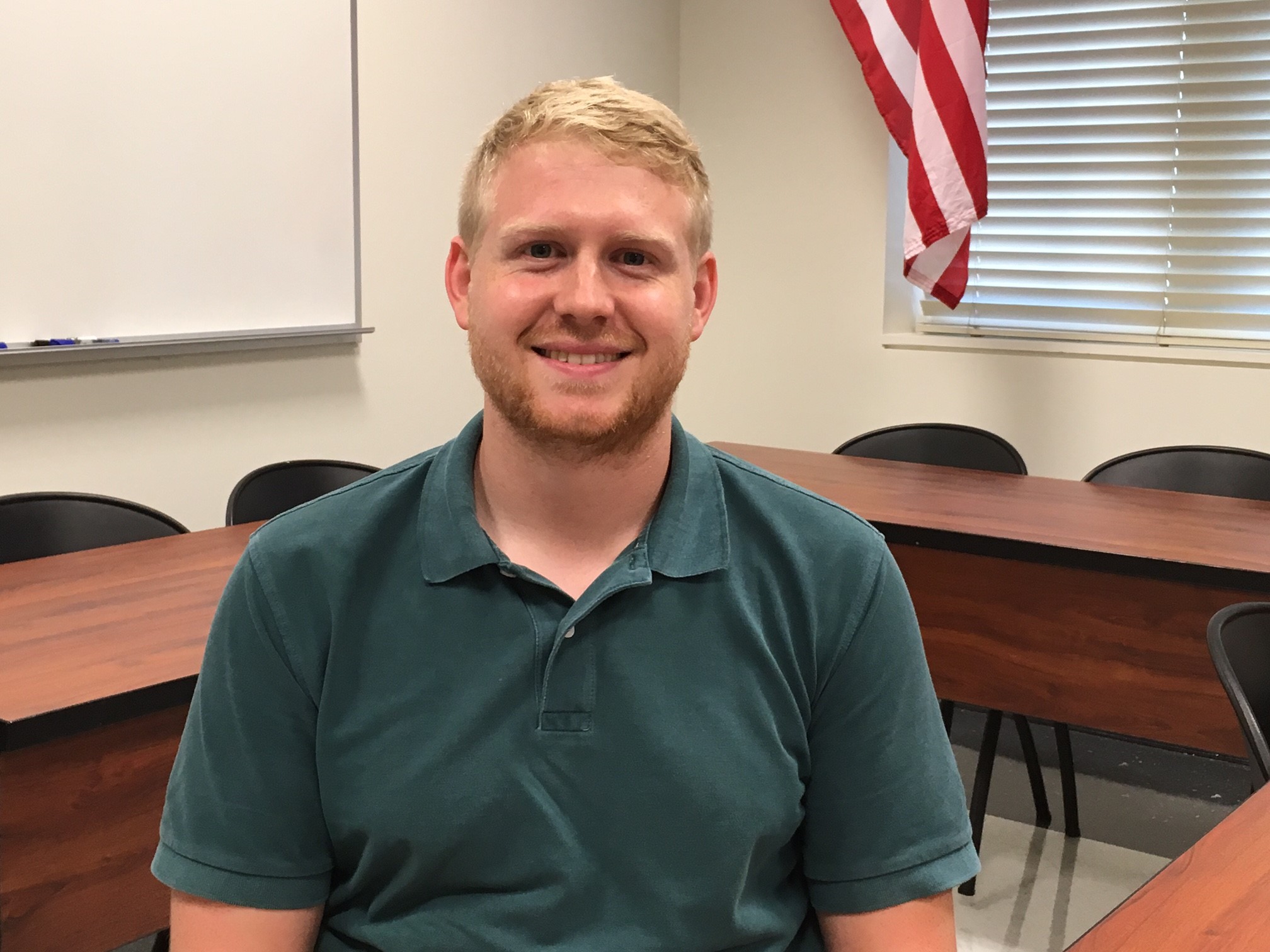 Evan Husland, a CGTC alumnus, is the first graduate of GMC's Bachelor of Applied Science.
-Story and photo courtesy of the Public Affairs Office at GMC.