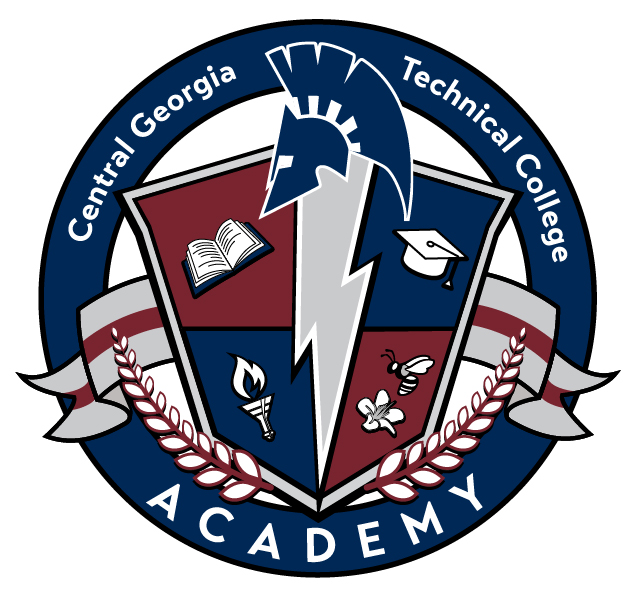 Warner Robins, GA – The Central Georgia Technical College Academy has been awarded high school accreditation from COGNIA, the high school accrediting agency in the state of Georgia. This makes the CGTC Academy the first high school program within the Technical College System of Georgia (TCSG) to earn the accreditation.  
The CGTC Academy offers two pathways to a traditional high school diploma. The Career Plus High School (CPH) Equivalency pathway offers high school coursework for students over the age of 21. The Dual Achievement Program (DAP) pathway offers high school coursework for students ages 16-21. Both pathways include the opportunity for enrolled students to combine high school courses and college credit level coursework for an accredited high school diploma and college level credentials for quick entry into the workforce. The COGNIA accreditation applies to both student pathways in the Academy.  
"The DAP pathway is not a program; it is an actual high school," said LaKeitha Weston, Executive Director and principal for DAP. "Our students don't earn an equivalency. They are able to complete their high school diploma online, on-campus, or both, and at no cost to them." 
CPH has been in existence for just over a year and has graduated its first students, some of whom have transitioned to CGTC to continue their post-secondary education. The DAP program is the Academy's newest offering and enrolled its first students in summer 2022.  
"We are proud to offer our students yet another pathway to fast track their education on their terms and at their speed," said Dr. Ivan Allen, President of CGTC. "We are focused on helping students achieve the 'firsts' in their lives. With either a high school diploma or an equivalency, our students are able to transition to college or enter the workforce prepared in the career of their choice."  
For questions about CPH, contact Dr. Tiffany Spivey, assistant Director for Education Initiatives for the Adult Education Program, at (478) 218-3369 or tspivey@centralgatech.edu. For questions about DAP, contact LaKeitha Weston, Executive Director and Principal, at (478) 757-3495 or DAP@centralgatech.edu. 
For more information, or for media coverage requests, contact Amyre Makupson at (478) 951-4059 or amakupson@centralgatech.edu.  
About CGTC: 
Central Georgia Technical College, a unit of the Technical College System of Georgia, offers credit instruction, adult education, and customized business and industry training through traditional and distance education delivery designed to promote community and workforce development. 
The College is accredited by the Southern Association of Colleges and Schools to award associate degrees and many programs hold industry-specific accreditations, licensure, and approvals from various state and national agencies. CGTC continues to contribute to economic and workforce development in its eleven-county service area and throughout the State of Georgia.