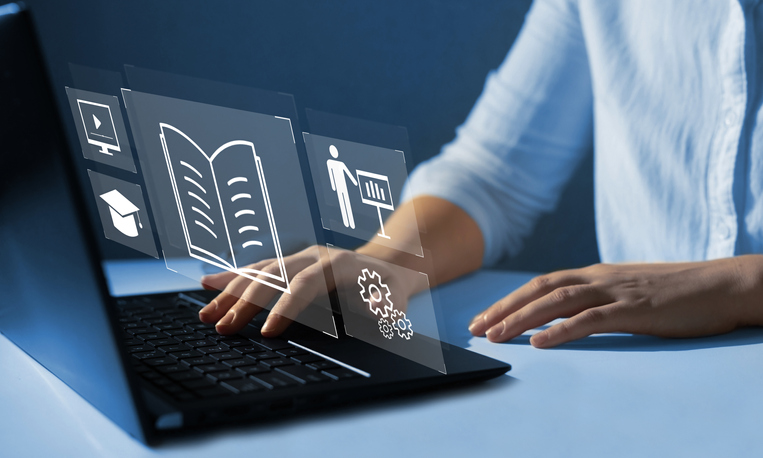 Warner Robins, Georgia— Central Georgia Technical College was recognized in the November 25 edition of Newsweek magazine as one of America's Best Online Learning Schools for 2023. The ranking list of 200 colleges and universities shows CGTC at number 41 with a five-star award for an above average total score. Additionally, CGTC is the highest ranked two-year college in the nation on the list, and the third highest ranked institution of higher education in Georgia.
As a unit of the Technical College System of Georgia (TCSG), CGTC has long been a provider of quality online learning options. The College offers approximately 70 program majors, including degrees, diplomas, and certificates, that can be completed completely online.
"CGTC is committed to providing high quality, affordable online course and program options," said Dr. Rumney, dean of Distance Education at CGTC. "We appreciate this national recognition and understand the great importance of offering students the opportunity to continue their educational journey if they are not able to attend on campus classes."
Most recently, the CGTC participated in the pilot of TCSG's eCampus initiative to expand online learning options and offer students the opportunity to participate in program majors that were previously not available to students locally. After a successful pilot, CGTC now offers programs such as AWS (Amazon Web Services), Cybersecurity, and others completely online. By taking courses through eCampus, students can receive the benefit of a local college with resources and services available, and still take courses or complete programs that may not be available in the student's service area.
"Central Georgia Technical College takes our responsibility seriously to meet students where they are," said Dr. Ivan Allen, president of CGTC. "We know each student faces different circumstances and challenges in life, so we want to be sure our college offers something for everyone. The College is proud to be recognized in this national publication and commends its faculty and staff for helping achieve such a milestone."
The first-place institution on the list is University of Maryland. Other notable top 40 institutions in the 2023 rankings included Stanford University (5), Johns Hopkins University (8), Perdue University (13), University of Georgia (21), and Yale University (40).
Rankings were determined by Statista, a global data firm, by surveying more than 9,000 U.S. residents between June and August 2022 who indicated they participated in online learning to obtain a degree. The respondents shared their experiences by rating institutions based on several criteria and indicated how satisfied they were with the organization and to what extent they would recommend it to others.
To see the entire list of ranked higher education institutions for Best Online Learning schools, visit https://www.newsweek.com/rankings/americas-top-online-colleges-2023.
About CGTC:
Central Georgia Technical College, a unit of the Technical College System of Georgia, offers credit instruction, adult education, and customized business and industry training through traditional and distance education delivery designed to promote community and workforce development. The College is accredited by the Southern Association of Colleges and Schools to award associate degrees and many programs hold industry-specific accreditations, licensure, and approvals from various state and national agencies. Campuses are located in Warner Robins, Macon, and Milledgeville, with six educational centers throughout the region, including the GA VECTR Center in Warner Robins. As one of the largest two-year colleges in the state, CGTC leads Georgia's technical colleges in graduates and awards conferred.