Warner Robins, GA – Central Georgia Technical College will host girls from Bibb County School District's MAGIC (Mentoring a Girl in Construction) Camp to introduce the group to the welding industry. The campers will visit the welding lab on the Macon campus on Thursday, June 9th from 9am to 11:30am.

The yearly camp hosts a variety of demonstrations and hands on learning for participants in the construction and electrical fields. The goal is to showcase career pathways in commonly male dominated industries. In partnership with BCSD, CGTC will highlight welding.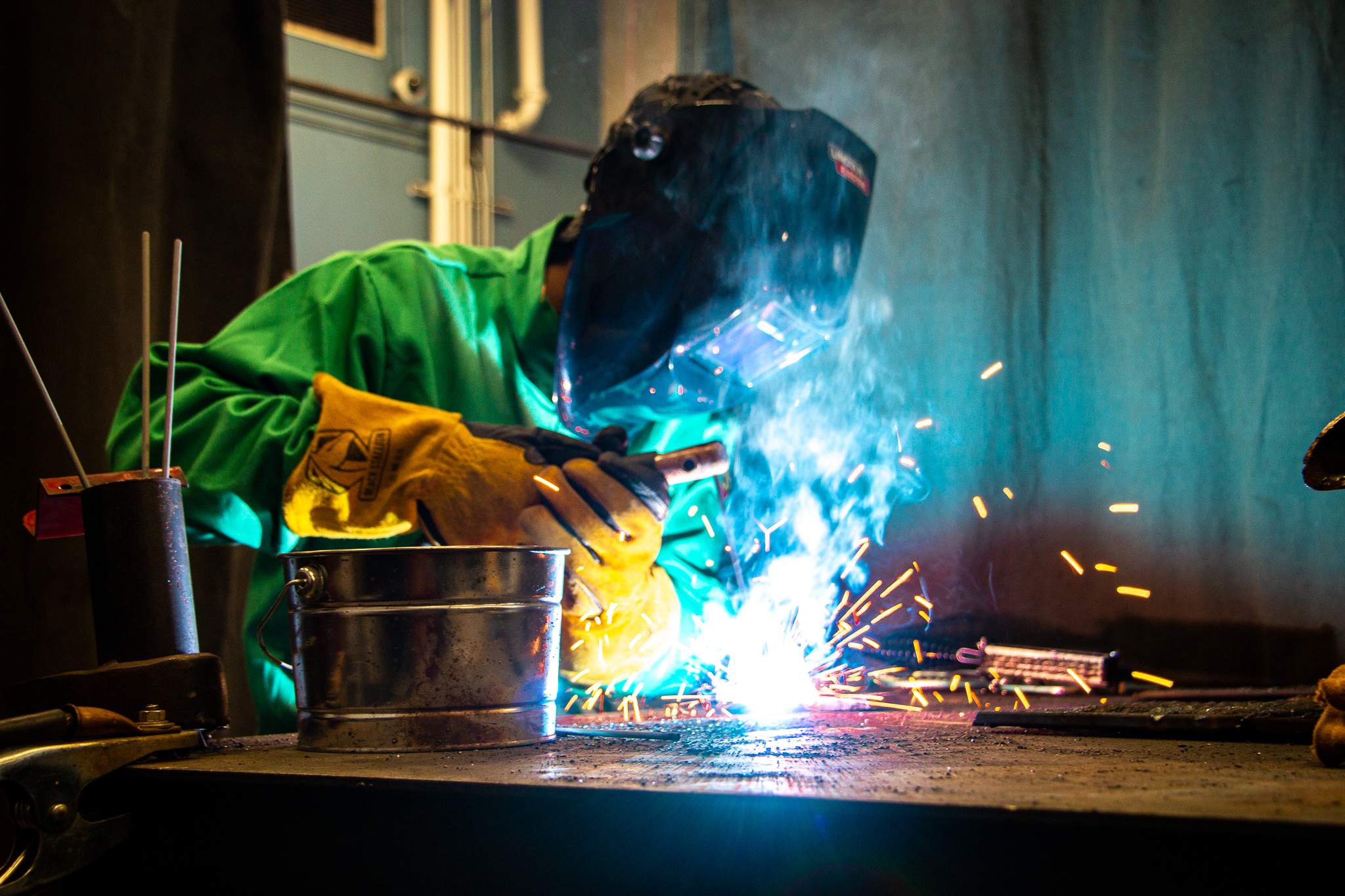 "This is an incredibly important experience for campers because it introduces them to trade sand career pathways that they may not have even known existed," said Mike Engle, Dean of Aerospace, Trade, and Industry with Central Georgia Technical College. "Welding can be an incredibly lucrative field for its workers, and it's important to us that these young women, and all students in the district, know that at CGTC, we're here to support them in getting the education they need for the career they want."

This is the 12th year of MAGIC Camp with the Bibb County School District. The camp is open to high school girls enrolled in school in Bibb County.

"Young women need to be aware of all of the career fields available to them," said Vonnie Angelo, the Director of the Youth Apprenticeship Program for the Bibb County School District. "In years past, the girls have truly enjoyed the welding demonstrations, so we wanted to continue to offer the lessons to our students and also make sure they know this is something they can pursue right now through CGTC's dual achievement program, offering students college credit instruction at no cost to them while they're currently enrolled in high school."
During their visit, campers will participate in a hands-on welding lesson, offering them the opportunity to create a project in the lab. The girls will also speak to former MAGIC Campers who have now entered the welding field professionally.
To attend the welding demonstration on CGTC's campus, please contact Amyre Makupson,
Director of Marketing and Public Relations at 478-951-4059, or amakupson@centralgatech.edu.
For more information on MAGIC Camp, please contact Vonnie Angelo at yvonne.angelo@bcsdk2.net.

About CGTC:

Central Georgia Technical College, a unit of the Technical College System of Georgia, offers
credit instruction, adult education, and customized business and industry training through
traditional and distance education delivery designed to promote community and workforce
development.

The College is accredited by the Southern Association of Colleges and Schools to award
associate degrees and many programs hold industry-specific accreditations, licensure, and
approvals from various state and national agencies. CGTC continues to contribute to economic
and workforce development in its eleven-county service area and throughout the State of
Georgia.