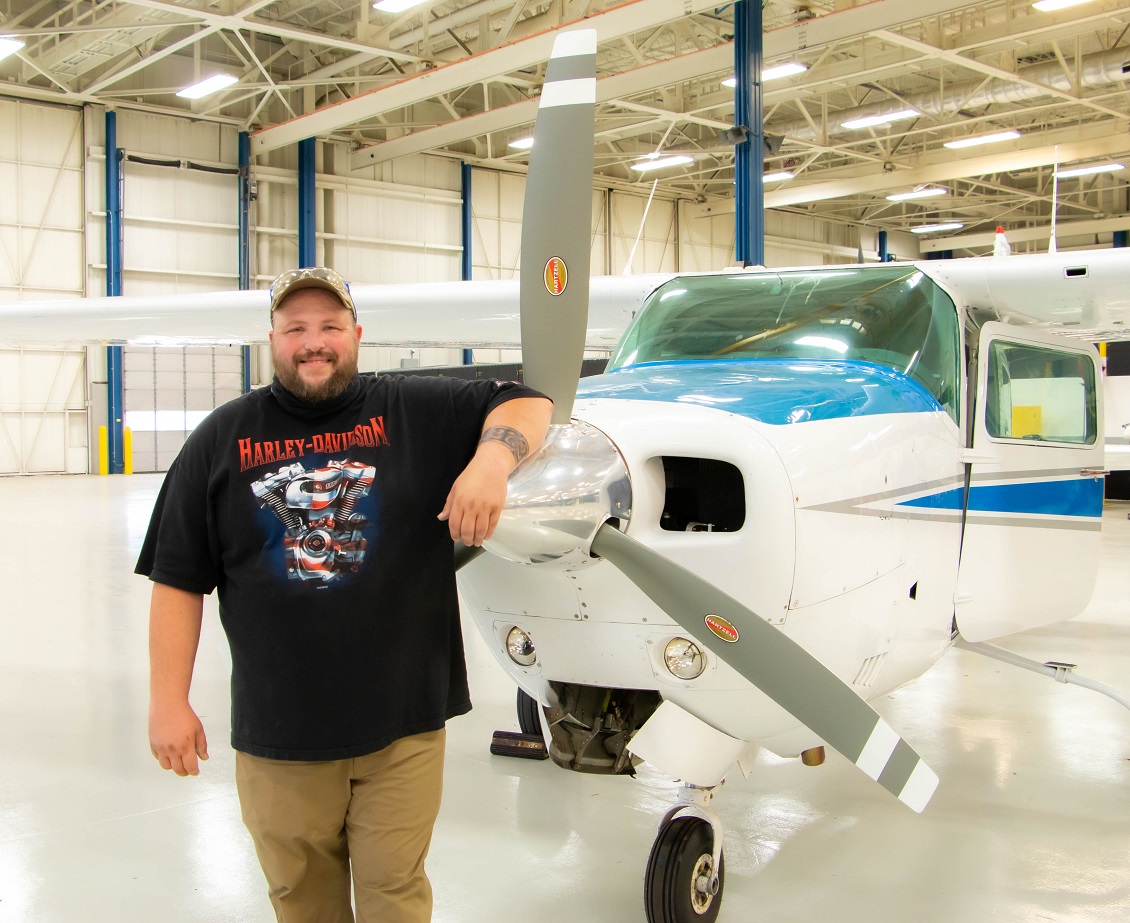 Macon, Ga – Just over one year has passed since Central Georgia Technical College (CGTC) joined Robins Air Force Base (Robins AFB) and the Macon-Bibb County Development Authority in the Central Georgia Aviation Partnership, in which, among being prime to launch economic growth in Georgia's aviation sector, also gave the College's Aviation programs a boost.
CGTC's Aviation Maintenance Technology (AVMT) and Aircraft Structural Technology (AST) programs benefitted from the partnership by securing lab and office space adjacent to Robins AFB operations. In Fall 2019, local residents likely saw the first step in the programs' move when an aircraft being hauled from the College's Warner Robins campus made its way up Highway 247 to the partnership site on Avondale Mill Road in Macon.
The move continued into the spring, as CGTC's Aerospace, Trade and Industry Division renovated lab and office space and moved equipment inside the former Boeing and Yulista buildings on the partnership site.
Courses in the AST program began as scheduled at the site, as AVMT works out final details with the Federal Aviation Administration (FAA) for complete occupancy.
As such, the student response has been positive.
"After getting here and working in the shop, I can say that I love it," said Candace Clifton, a first-year student in the AST program who came to the program as a professional cake artist looking to make her plan-x work.
"It's really special because I'd like to get my foot in the door at the Base. It's hands-on work and I am not really a desk person. After talking to friends in welding courses, I looked into it and knew this was a great career path."
In addition to the partnership giving students access to Robins AFB employees, a large benefit is access to larger space.
Where one small aircraft used to fit in lab space on the Warner Robins campus, now two or more can be accommodated.
Unsurprisingly though, just as growth was happening for both programs, changes for student and employee safety amid the COVID-19 pandemic halted a plan for summer courses in Aviation Maintenance to be taught entirely at the partnership site.
"We have been conducting limited labs for AVMT on the Warner Robins campus and in the Yulista facility at the airport, completing classes from the Spring semester," said Michael Engel, dean of Aerospace, Trade and Industry at CGTC.
The focus is now on a timetable for the fall.
"The progress is well under way and nearly all of the Aviation Maintenance Technology assets have been moved from the WR campus to the Avondale Mill Road location," said Daniel Whitehead, AVMT program chair.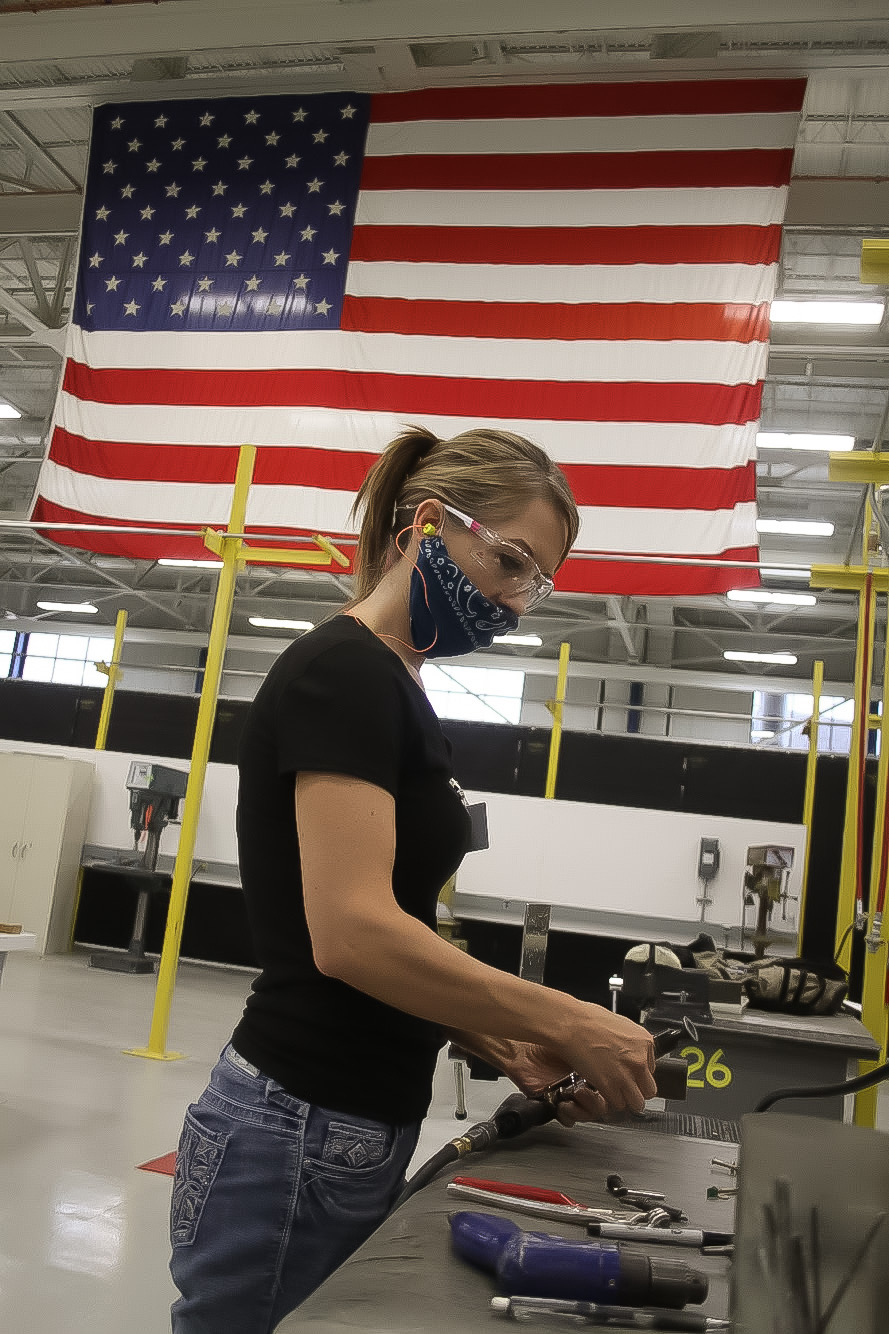 Following the completion of spring classes later in June, the programs we'll move the rest of their equipment into place.
At that point, the final steps will be taken to complete the certification process with the FAA. The goal is to be ready to hold full classes at the new facility in the fall semester, something AVMT student Josh Watson, in his final semester is ready for.
"What's exciting about this move is that we are in an environment that is a little more industry-standard to what we are going to be encountering," Watson said. "I think being in the program is really going to set me forward. This is an exciting field to get into."
Fall semester begins August 18. The application fee and placement test requirement are being waived for all new applicants for fall semester.
For more information about these programs contact Mike Engel at mengel@centralgatech.edu.
Photo 1: Josh Watson, a student in his final year of the AVMT program, says he's ready to get to work in lab space CGTC occupies alongside Robins AFB at the former Boeing Building on Avondale Mill road in Macon.
Photo 2: Candace Clifton, has a career as a cake artist, now in her first-year with Aircraft Structural Technology she is learning hands-on what it takes to be successful in the aviation industry.
VIDEO: Scenes from the aviation partnership site including the move an aircraft on the runway, equipment in hangars being worked on by students, and two student interviews are compiled together in a short video.