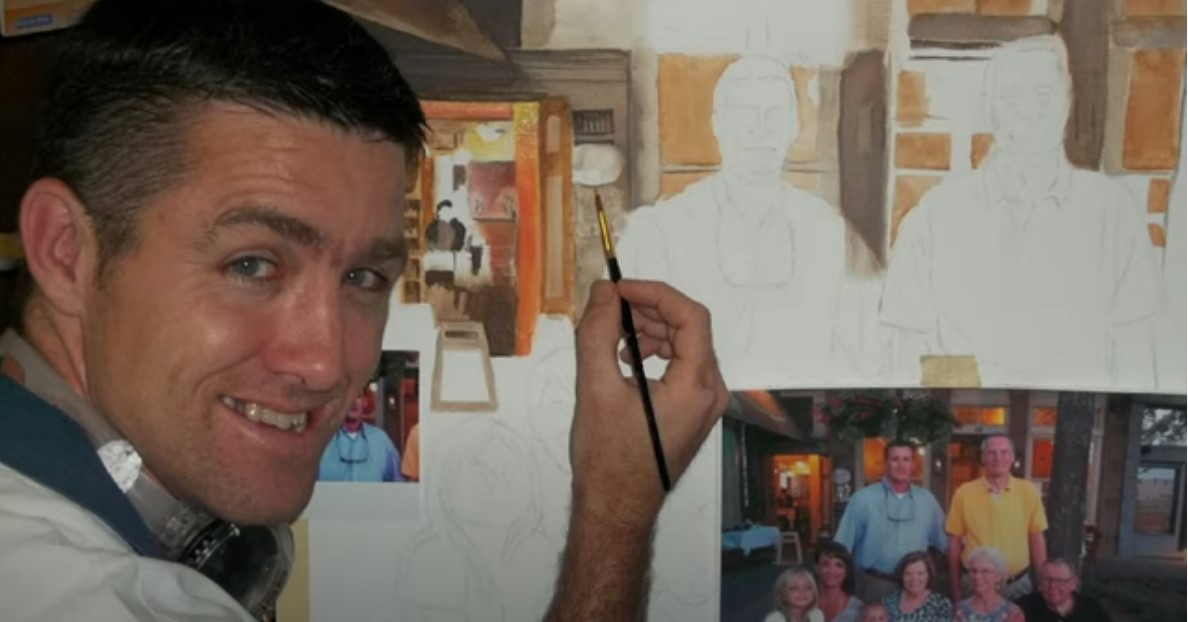 Macon, Ga. –  The few years post re-entry into society for John Turner, who holds credentials from Central Georgia Technical College (CGTC) through its Office of Re-entry programs, have been remarkable.
Among his list of accomplishments includes working for a company that used to never hire convicted criminals, helping that same company invent a money-saving tool, building his own house debt-free, starting his own company from the ground-up, and completing the next step in his education.
"I know it would sound good to say no, but I believed that I had the confidence and skill set to do this before prison," Turner said, on whether programs offered by CGTC that he took while incarcerated contributed uniquely to his string of success.
Turner genuinely believes that most of the men he encountered while in prison have what they need to be successful in terms of drive, but they certainly could benefit from the structure and advantage of educational and training programs.
Success means that returning citizens have somewhere to pivot, an "angle" to the right direction, as he put it.
"The things I got from CGTC helped me to get the opportunity to get my foot in the door and in some situations have given me the confidence to do it," he said.
CGTC's Office of Re-entry Services, led by its executive director, Dr. Brittany Lucas, oversees certificate programs and on-the-job training, and employs nearly thirty instructors who teach in areas such as Welding, Design and Media Production, Horticulture, Culinary Arts, Animal Healthcare, Barbering, and more.
"Incarcerated men and women in Georgia who are eligible for release are coming back into society with passion, skill, desire and hunger to prove themselves and stay out of the system," Lucas said. "We often realize that the added confidence of a welding certificate, or barbering license is the 'official' support they need to not only trust themselves, but also be trusted for employability."
Employability and the stigma that comes alongside it are two things Turner admits he did not have to deal with. He found work almost immediately after leaving prison, but he knows that is not every formerly-incarcerated citizens' reality.
"I can't tell you how many (previously incarcerated men) have come to work for me starting out," said Turner, settling around 60.  "If I can get them working right off and put a little money in their pocket to buy something as resourceful as a cell phone, which people forget is hard to do in our case, sets them up to be successful coming right out."
Turner welcomes the opportunity to share his story and give back to a system and programs he says, saved his life.
Turner is currently finishing an associate's degree in Industrial Systems Technology at Georgia Northwestern Technical College, after earning Welding credentials from CGTC while incarcerated.
He lives in Dalton, Ga with his wife, who waited for him all throughout his time in prison, and their two children.
Turner is also a current member for Department of Corrections' Citizen Advisory Panel.
To learn more about his journey visit, https://www.youtube.com/watch?v=_snUlNS9FPs&t=1s.
CGTC's Office of Re-entry Services regularly features stories of previously incarcerated citizens on its webpage at, www.centralgatech.edu/reentry.
Attachment: Screenshot of an image of John Turner from the GDC's "John Turner Success Story" video on YouTube.