CGTC to become first Georgia technical college to offer on-campus student health services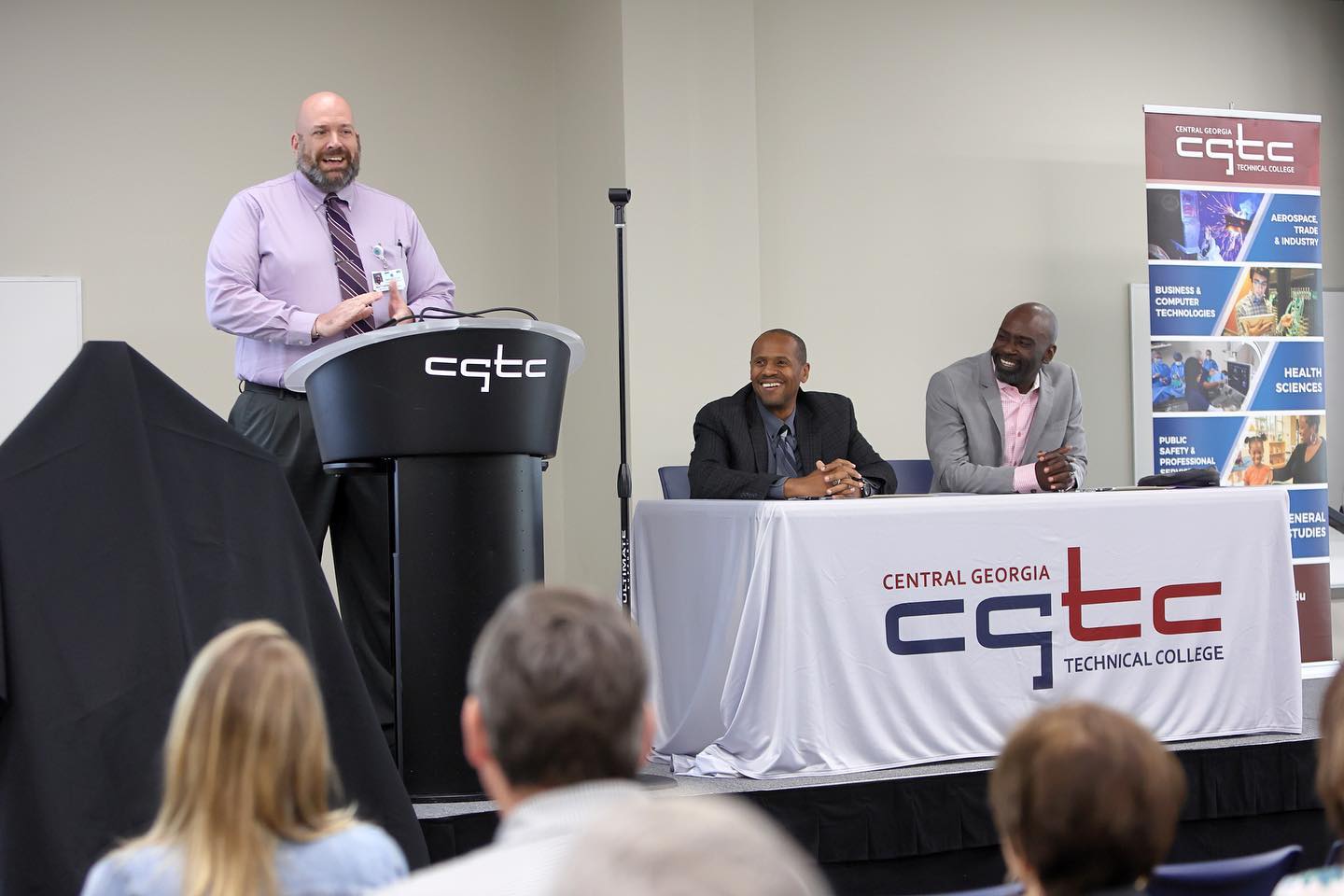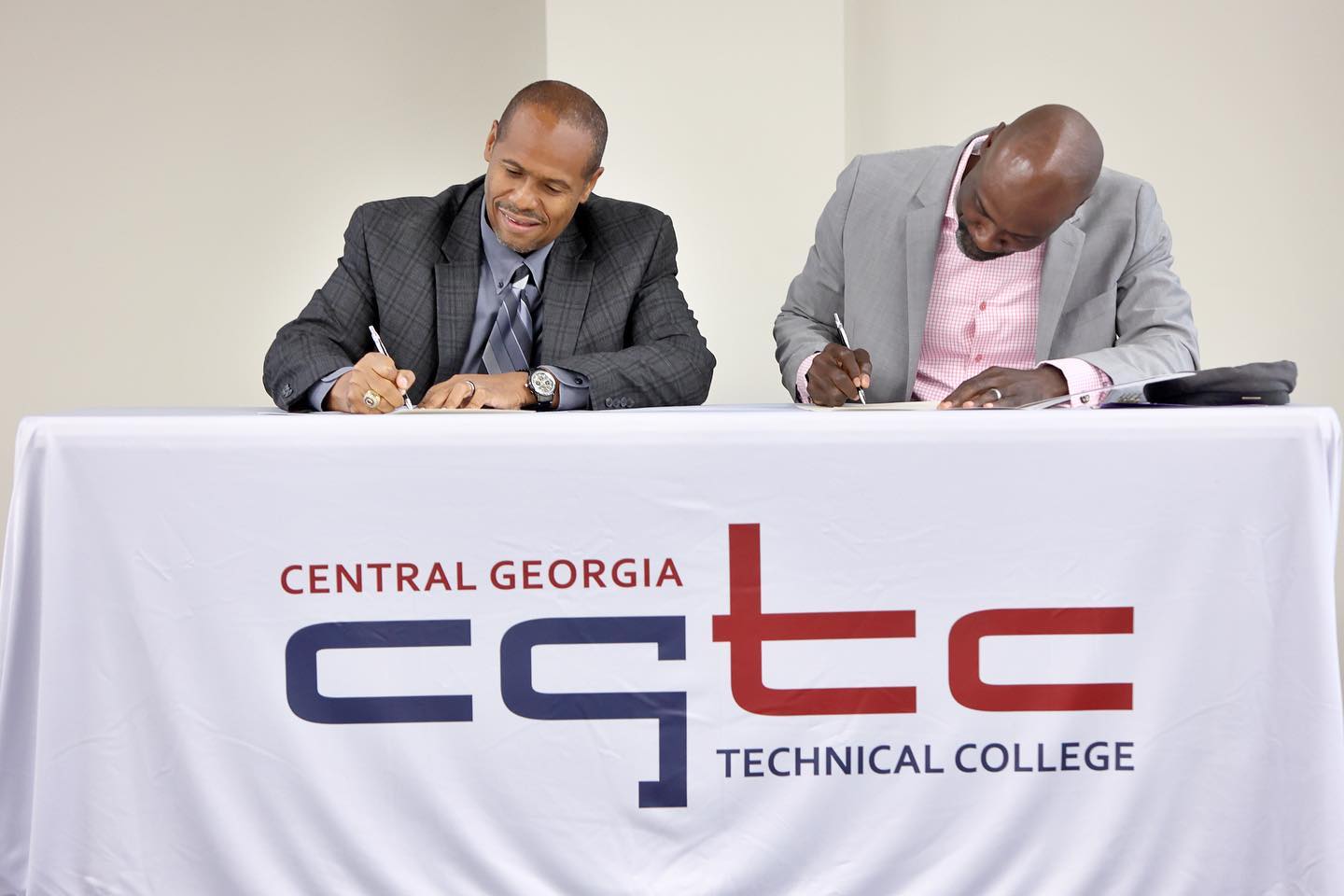 Warner Robins, Ga.—Central Georgia Technical College (CGTC) is set to become the first higher education partner with Atrium Health Navicent for student health services in Georgia. The two organizations solidified the agreement in a ceremonial signing on May 19, making CGTC the first technical college in the state to offer on-campus healthcare services to students.

After many years of cooperation in support of education and training in health sciences, the two organizations are strengthening their partnership through this agreement, which will allow all CGTC students access to basic medical services without having to leave campus in Macon and Warner Robins. Students at the College's Milledgeville campus will have access to services at an Atrium Health Navicent clinic less than a mile away, located at 821 N. Cobb Street in Milledgeville.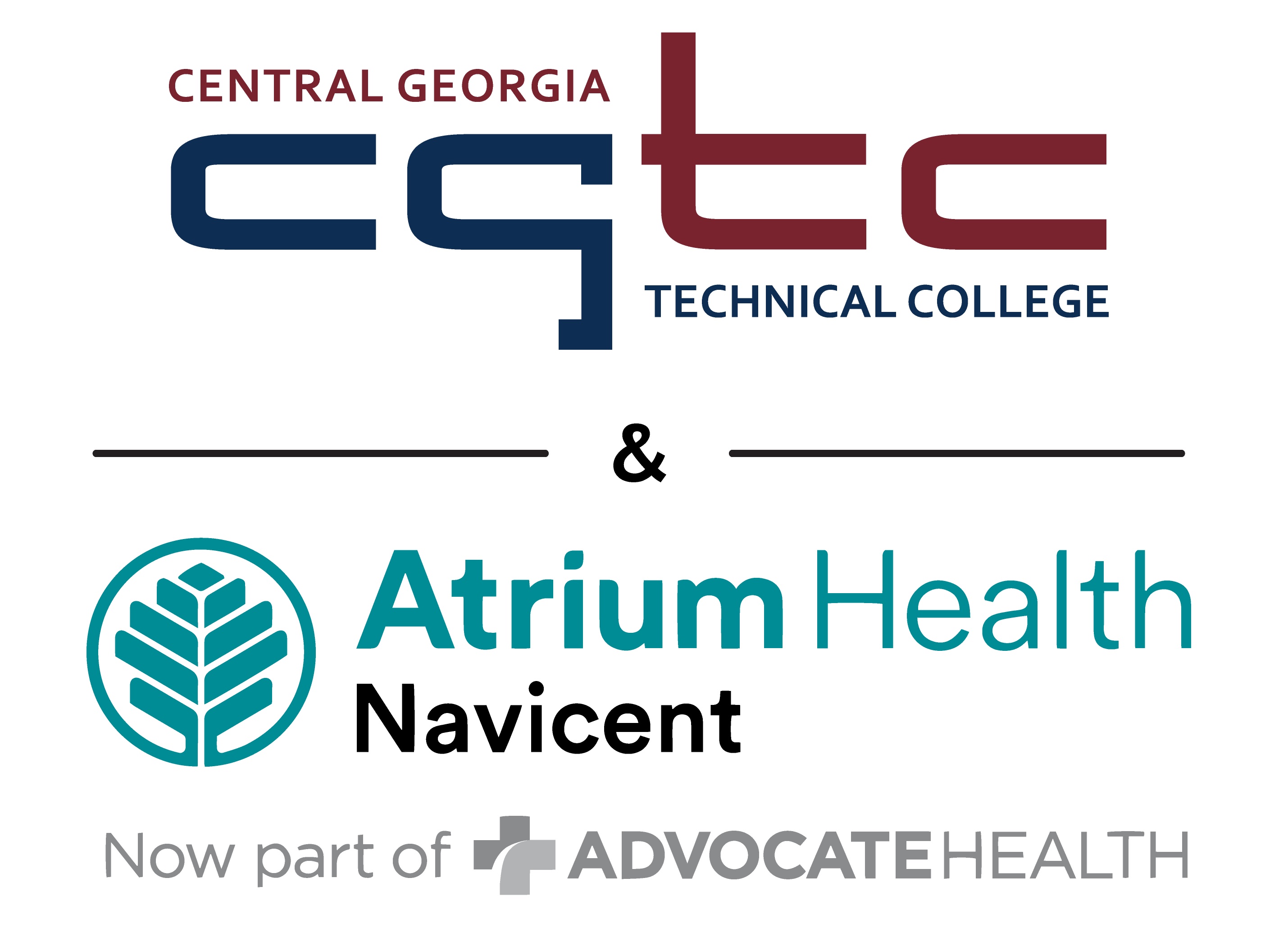 Collaboratively, Delvecchio Finley, president of Atrium Health Navicent, and Dr. Ivan Allen, president of CGTC, developed an agreement that reduces barriers to health care and ensures CGTC students have access to quality care. Services are supported by the student wellness semester fee approved by the student body leadership.

"We are extremely pleased to be able to partner with Atrium Health Navicent to offer this service for our students," said Dr. Allen. "After opening student housing in January of 2023, it is imperative to meet the health care needs of our students not only on-campus, but also through telehealth services for our online students. This agreement, which is a first within the Technical College System of Georgia, will allow us to do just that. Atrium's dedication to our local communities and students in the region is evident and we are proud that those pursuing education and advancement for their families will now have additional access to these services."

Atrium Health Navicent is part of Advocate Health, which is headquartered in Charlotte, North Carolina, and operates on-campus health care for nearly half a dozen colleges in North Carolina.

"Offering on-campus health services will help eliminate barriers students may face in accessing health care, offering a convenient clinic near their classroom so they can live healthier lives," Finley said. "Thanks to Central Georgia Technical College for partnering to help improve the health of our community."

On-campus clinics are set to open to students in fall 2023. Students will have access to a medical provider on the Macon or Warner Robins campus or can choose to seek telehealth options.

Clinics will be open to students each class day during the week and will provide basic services such as wellness exams, physicals and drug screens, vaccinations, acute and primary care for illnesses and chronic conditions, and women's health care.

The ceremonial signing took place in the Roy H. "Sonny" Watson Health Sciences Building at the College's Warner Robins campus.
Watch extended media coverage of the event from 41NBC:
About Central Georgia Technical College:
As a unit of the Technical College System of Georgia, Central Georgia Technical College offers credit instruction, adult education, and customized business and industry training designed to promote community and workforce development. CGTC offers programming throughout its eleven-county service area, the State of Georgia, and globally with quality technical education programs, transferable coursework, study abroad opportunities, dual enrollment and high school equivalency options, re-entry education programs for incarcerated individuals, and NJCAA and club sports, as well as student housing. The College is accredited by the Southern Association of Colleges and Schools Commission on Colleges (SACS COC) to award associate degrees, and many programs hold industry-specific accreditations and approvals from various state and national agencies.

About Atrium Health Navicent:
Atrium Health Navicent is the leading provider of health care in central and south Georgia and is committed to its mission of elevating health and well-being through compassionate care. Atrium Health Navicent is part of Advocate Health, which is headquartered in Charlotte, North Carolina, and is the fifth-largest nonprofit health system in the United States, created from the combination of Atrium Health and Advocate Aurora Health. Atrium Health Navicent provides high-quality, personalized care in 53 specialties at more than 50 facilities throughout the region. As part of the largest, integrated, nonprofit health system in the Southeast, it is also able to tap into some of the nation's leading medical experts and specialists with Atrium Health, allowing it to provide the best care close to home – including advanced innovations in virtual medicine and care. Throughout its 125-year history in the community, Atrium Health Navicent has remained dedicated to enhancing health and wellness for individuals throughout the region through nationally recognized quality care, community health initiatives and collaborative partnerships. It is also one of the leading teaching hospitals in the region, helping to ensure viability for rural health care for the next generation. For more information, please visit www.NavicentHealth.org.