Warner Robins, Ga. – Female welding students past and present, civilian, active duty, or a veteran at any Central Georgia Technical College (CGTC) campus or those who take fast-tracked courses with the Georgia Veterans Education Career Transition Resource (VECTR) Center know all too well that their gender's position in the career is rare.  
They don't have to look very far beyond the welding helmet to know the program and career are male-dominated. 
And while the VECTR Center doesn't go out of its way to feminize traditionally male-dominated programs, there are unique qualities about its work that connected two females to new skills and made them feel at ease away from their base.  
It can be argued that the qualities the VECTR Center exhibit as an organization mirror some shared attributes of many women: strength, kindness, generosity, care, creativity, intelligence, and productivity. All of those, and well, talent too.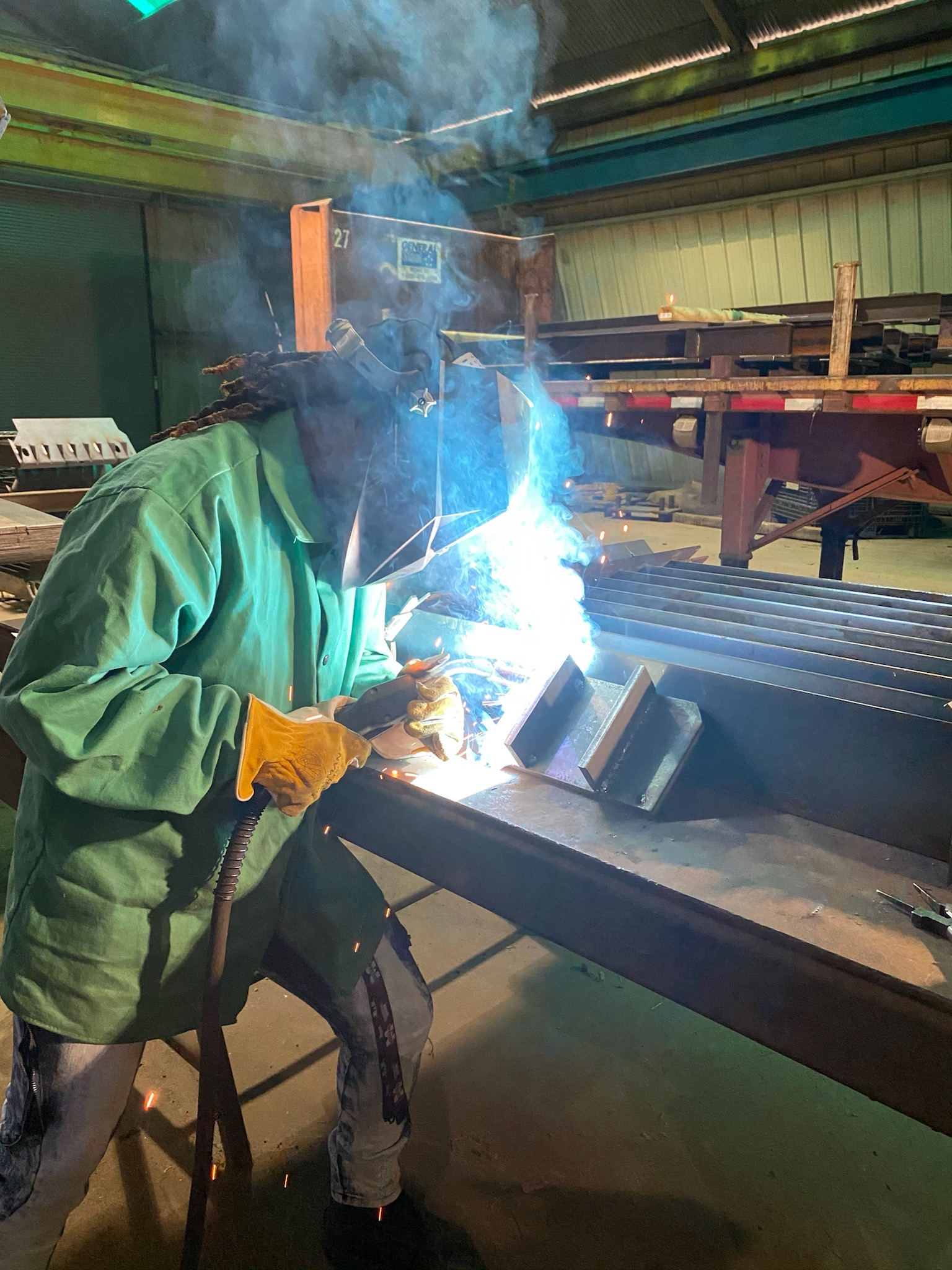 "Females are good at this," said Chiquita Sanders, who was referring to welding specifically, but would have no problem claiming the VECTR center as equal to any.  
"I was surprised when I learned the VECTR Center was one of a kind. Every time we walk down the hallway the staff says hello, or good morning. They are always welcoming." 
A lot is known locally about how the VECTR Center helps military personnel transition from service to civilian life by offering unique, fast-paced training programs in high-demand career fields with the support of CGTC. What is overlooked or unnoticed regionally or nationally is how the programs, like Sanders' Welding program, involve local industry to connect students to career opportunities almost instantly. 
The short of it is that chief operating officer Ret. Col. Patricia Ross (USAF Ret.) and the entire VECTR team live for this.  
"Our veterans need these skills and opportunities quickly," said Ross, "and we can know that on the back end, industries are there to hire them because our model works." 
Sanders, a 91-Bravo in the Army, and her classmate, Army Staff Sargent Emmalyn Stahl, both of Ft. Stewart, came to the program looking to live out passion and interest. As a part of their out-processing, in preparation for a transition to civilian life later this year, they came to VECTR trusting in its rapport and hopeful for new skills.  
"Immense opportunity," Stahl said of a career in welding. "I had no idea how much you could do with welding. Torch cutting, MIG welding, stuff like that is just out of my mind. It piqued my interest." 
Along with the regular 15-week rigor of the Welding program, they also earned experience during a short 10-day job-training with General Steel in Macon. Sanders said that one of the immediate realities she noticed in the classroom, and even more so in the field, was that as a woman, she was stepping into a man's world.  
"There is a sense of pride. To come in there and see that I really could have gotten a job and been the only female, or one of the few." 
Stahl agreed.  
"I feel a little more pressure than the average welder," Stahl said humorously, while also admitting, that there is some irony in her choice of career program with the last name Stahl (pronounced like stall, where a welder spends a majority of his or her time). You hear things like, "You are doing better than I thought you would," and I get it. It's an industry where you don't see a lot of females working. It's been like that, unfortunately." 
Sanders and Stahl can change the conversation around females in welding. And for Sanders, in a particular, it's the equalizing feeling of being at work in your station that might draw more in.  
"Welding is something that I always wanted to do since I was younger," Sanders said. "Every time I am under the hood, and striking that arc, it's pretty much a rhythm type of thing, and that rhythm keeps going, and it's the passion of it, and seeing the smoke and the fire and the molten metal. That's really what got me into loving it." 
The VECTR Center motto has since its inception has been, "From Service to Civilian", but if it's anything like the talented women it has helped, it could borrow Sander's understated principle she offered from one woman to any other. 
"You just have to do it. Everything is not for everybody, but you just have to see if you can do this." 
For more information on the Georgia VECTR Center visit, www.gavectr.org.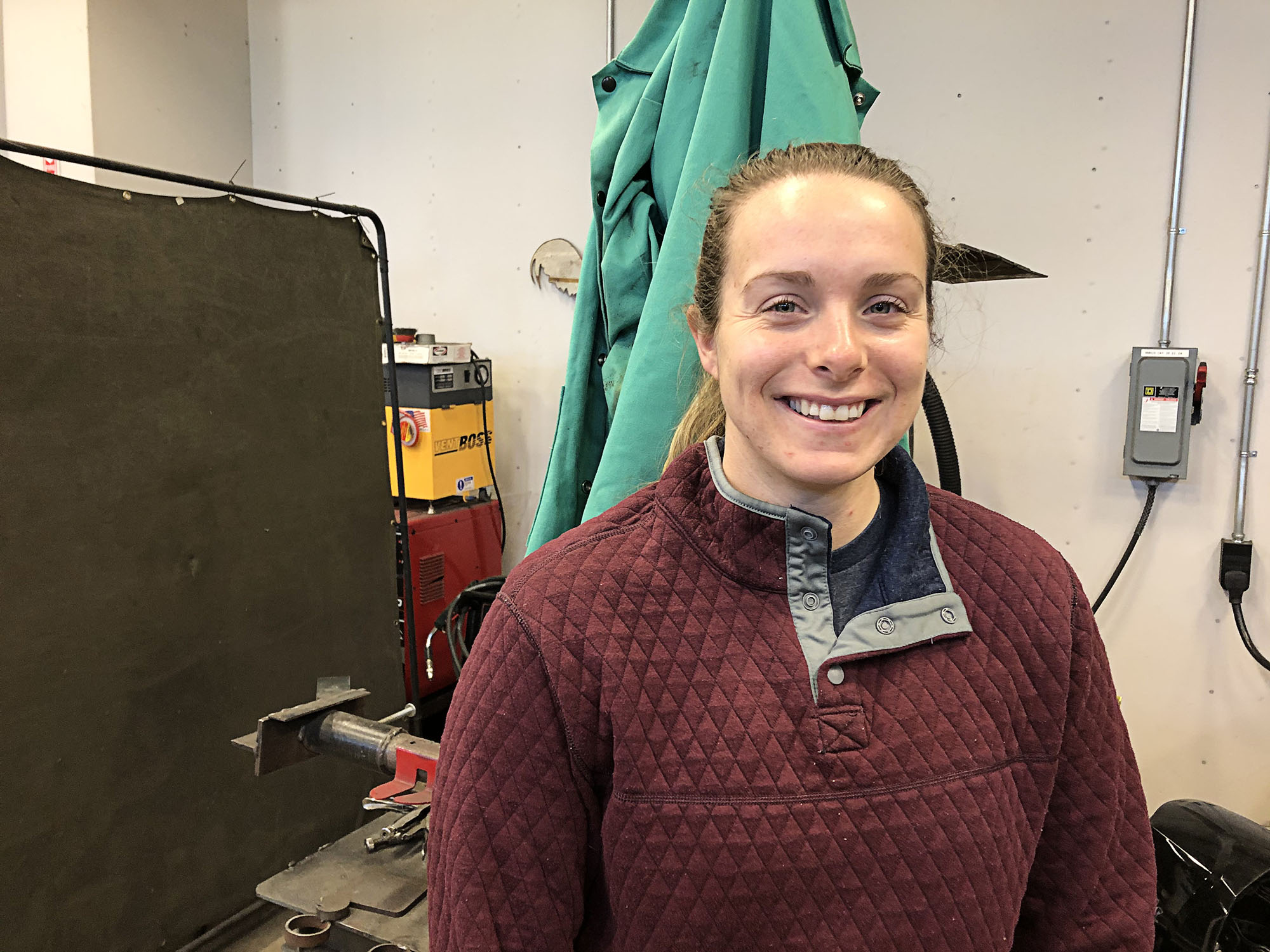 Photo 1: Chiquita Sanders works on a weld inside General Steel in Macon, Ga. 
Photo 2: Emmalyn Stahl stands in front of her welding stall at the Georgia VECTR Center