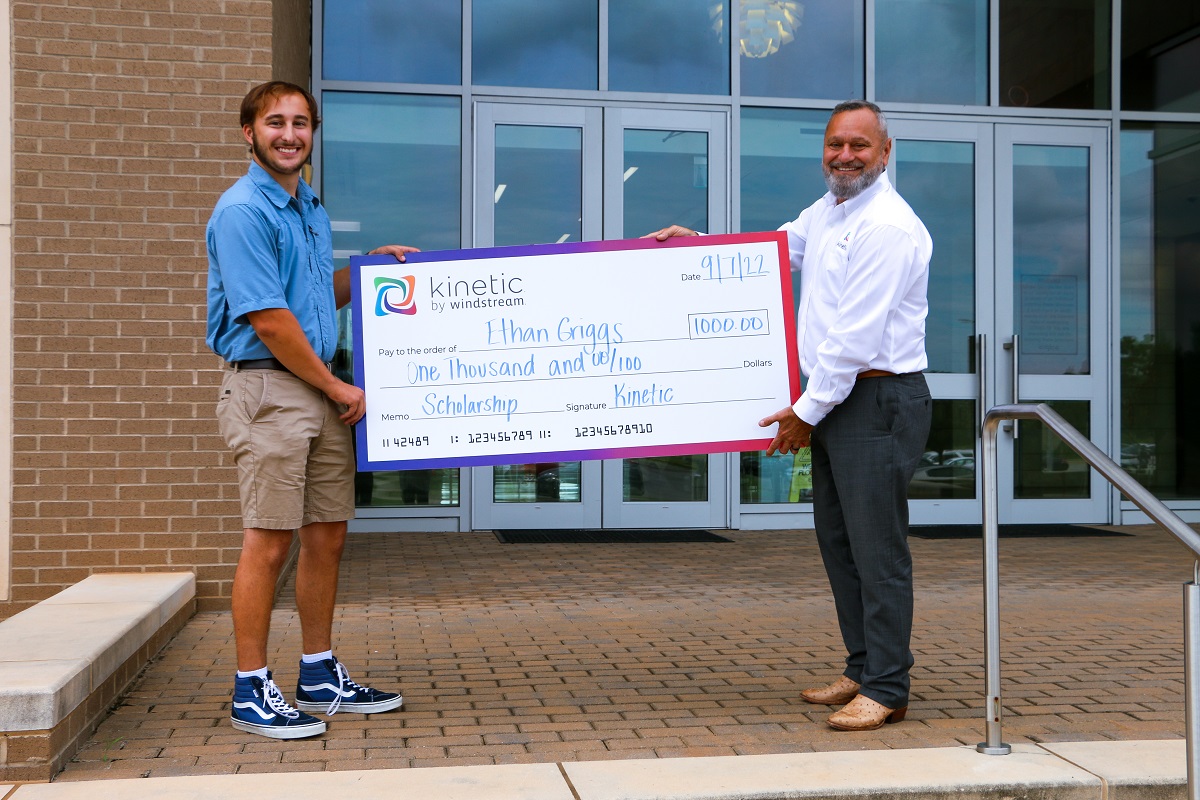 Warner Robins, GA – A Central Georgia Technical College student receives a $1,000 scholarship donation from high-speed fiber internet provider Kinetic to offset the cost of education. Ethan Griggs, a student in the Business Management program on the Warner Robins campus, was awarded the scholarship in early September. The scholarship comes as part of Kinetic's efforts to support a local student within their service delivery area.
"Kinetic is not only committed to investing in its broadband infrastructure, Kinetic is also investing in the people and communities they serve," said Michael Foor, President of Operations for Georgia with Kinetic by Windstream. "As part of this investment, Kinetic donated $1,000 scholarship to the Central Georgia Technical College Foundation."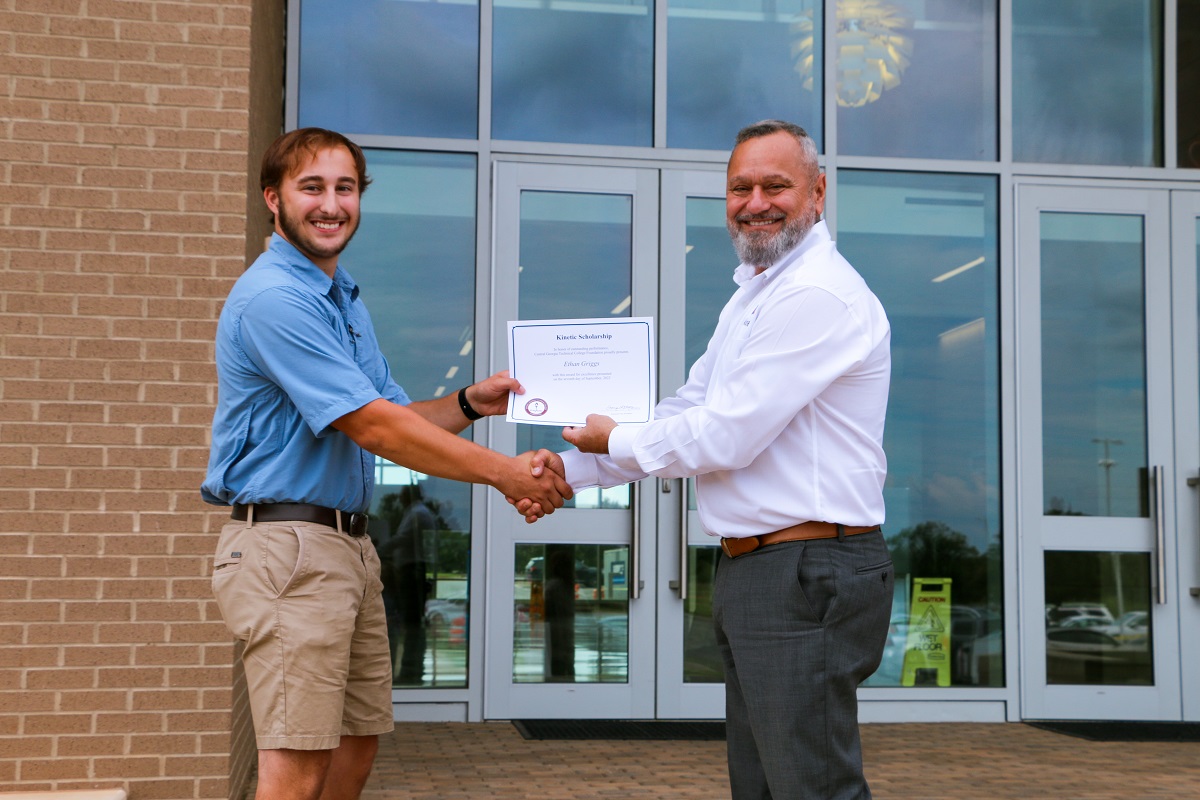 The one-time scholarship donation brings additional financial support to the recipient through the Central Georgia Technical College Foundation.
"We are honored to partner with Kinetic by Windstream to assist our students as their pursue their educational goals," said Tonya McClure, Assistant Vice President of Institutional Advancement. "The CGTC Foundation awards scholarships to qualifying students every semester through partnerships with corporations, individuals and private grants."
Griggs is current pursuing his Assoicate's Degree in Business Management.
About the Central Georgia Technical College Foundation
The Central Georgia Technical College Foundation, a nonprofit, 501(c)3 organization, supports Central Georgia Technical College in its mission to contribute to economic and workforce development in Central Georgia. The Foundation strives to promote community awareness of the benefits offered by the College and to supplement available resources through private funding for capital expansion and improvements, equipment, staff and faculty development, and endowments.
About Kinetic by Windstream
Kinetic is a business unit of Windstream Holdings, a privately held communications and software company. Kinetic provides premium broadband, entertainment and security services through an enhanced fiber network to consumers and businesses primarily in rural areas in 18 states. The company also offers managed communications services, including SD-WAN and UCaaS, and high-capacity bandwidth and transport services to businesses across the U.S. Additional information is available at GoKinetic.com.