The Central Georgia Technical College (CGTC) Regional Safety Training Center delivers health and safety training to small businesses and targeted employers, workers, and those seeking immediate employment in the construction, manufacturing, transportation, and warehousing industries in the central Georgia region.
Training is offered at multiple CGTC locations and can be delivered onsite at an industry's location.
---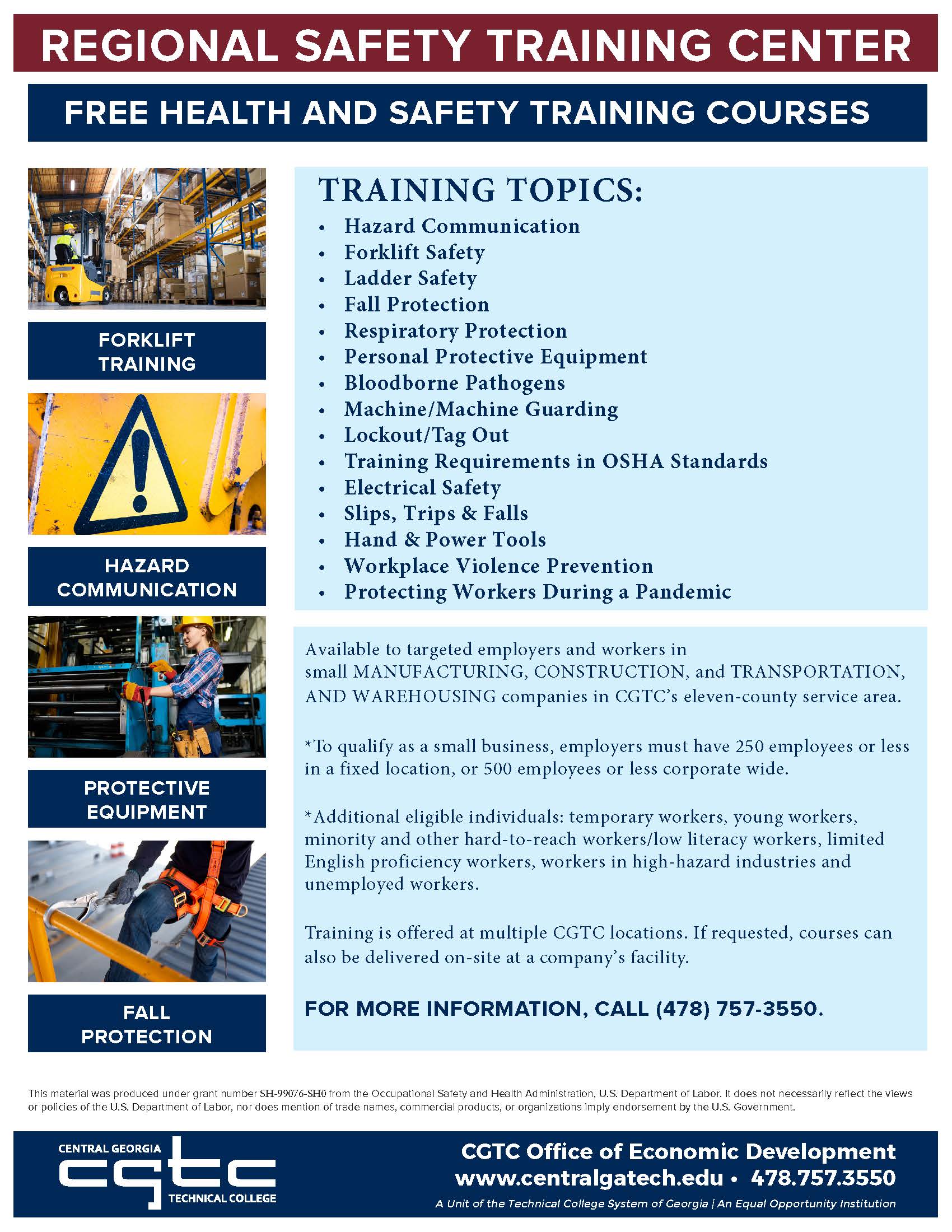 ---
For more information on Regional Safety Training Center courses, call 478-757-3550.
---
This material was produced under grant number SHTG-FY-19-03 from the Occupational Safety and Health Administration, U.S. Department of Labor. It does not necessarily reflect the views or policies of the U.S. Department of Labor, nor does mention of trade names, commercial products, or organizations imply endorsement by the U.S. Government.